originally published: 10/16/2019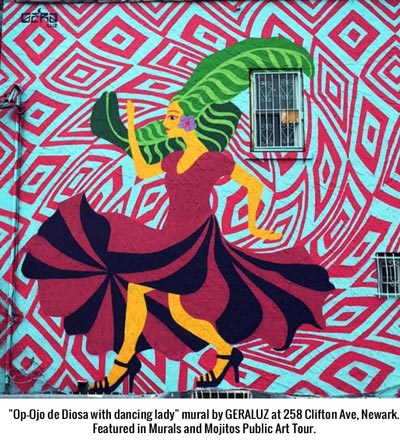 (NEWARK, NJ) -- From October 10-13, Newark Arts Festival ("NAF") celebrated both the rich history and the inspirational present of the city's arts community, and solidified its place as New Jersey's Favorite Visual Arts Festival. The four-day event, powered by Prudential and produced by Newark Arts, was one of Newark's most well-attended and inspired festivals to-date.
This year, NAF featured 100+ exhibits, parties, performances and events in over 50 locations throughout the city, giving a major platform to 500+ participating artists of all mediums. From day to night, the city was bustling with more than 12,000 attendees from near and far, populating cultural institutions, performance venues and empty retail spaces turned pop-up galleries.

"The creative energy in the air was palpable," said Jeremy Johnson, Executive Director of Newark Arts. "We could not be more proud of our arts community for truly setting a new standard for NAF and showcasing the talent, beauty and joy that Newark has to offer. So many seeds were planted during the past four days, and we will be seeing and feeling the fruit of the connections made, hearts opened and spaces illuminated, for years to come."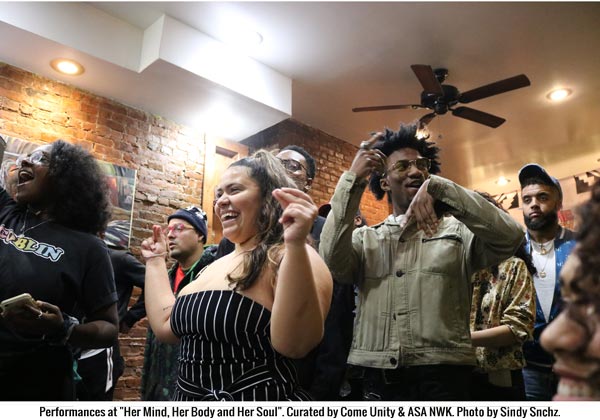 The theme for the festival's 18th year was 'Year of the Woman,' and this celebration of and focus on femininity was realized throughout NAF, thanks to the festival's Lead Curator, Adrienne Wheeler, in collaboration with seasoned curatorial veterans including Armisey Smith, Mary Valverde, Kween Moore, Atim Annette Oton, Salamishah Tillet, Cheryl Mack, Onnie Strother, Nette Forne Thomas, Terry Boddie and Suliman Onque. Gaining notoriety year-over-year for presenting engaging, timely exhibits that speak to social issues with a modern hue, NAF featured art and programming with an intentional point of view.
Male artists and curators were heavily represented this year with artfully-inspired dedications to women. Daryl Stewart directed the female performance collective 'Hear Her Roar,' which premiered to raucous applause from a standing room only audience at the iconic Newark Symphony Hall. Photographer, Ryan Arnez Monroe, led six other male artists in an emotional 'Black Women Are...' mixed media experience at his studio in the Lower Broadway section and Mayor Ras J. Baraka collaborated with beloved voice of the city, Jasmine Mans, in the Rotunda of City Hall for the Renaissance and Rebellion poetry event. Matt Gosser curated the all-women exhibit, 'The New Domestics: East Coast/West Coast' at Hillier College of Architecture and Design Gallery, NJIT campus.
A favorite of festival attendees was the Murals and Mojitos Public Art Tour curated by Jo-El Lopez, and featuring the beloved North Ward mural, "Op-Ojo de Diosa with Dancing Lady" by GERALUZ. Newark notable, Khalil Chaneyfield Nass, provided city facts and figures throughout the two-hour excursion.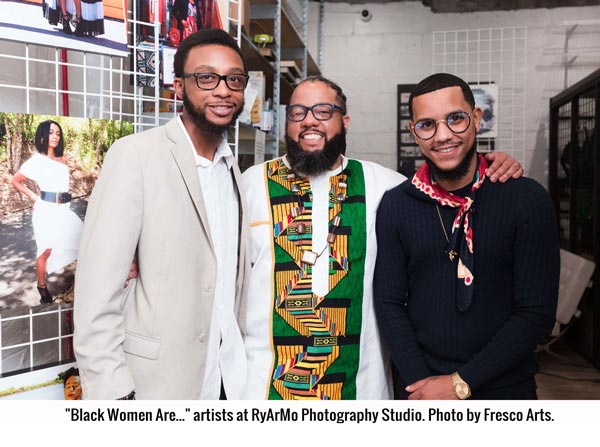 ---
The article continues after this ad
---
---
In addition to robust community- and youth-friendly programming at institutions like NJPAC and the Newark Public Library, the festival hosted tours and crawls, a pop-up Festival Headquarters at 1180 Raymond Boulevard and a Wonder Woman Champagne Brunch at One Theater Square. The energy was high from the first event, a pre-festival screening of Prudential's documentary 'Legacy Lives On' at 3rd Space, to the spirited Festival Wrap Party at the Newark Museum, featuring performances by Steve Lovell, Whitney Jackson, and Bri Blvck.
Although visual art was the most represented medium, disciplines including film, spoken word, dance, fashion, writing and performance were each highlighted during NAF. Lynette Lashawn hosted a packed Sacred Art event featuring hair braiding, visual art and fashion; Newark Latino Film Festival presented both fashion and film events; Yvonne Michelle Shirley and LeRon Lee launched Newarkive, a multimedia storytelling project; EvoluCulture and Brick City Collective both presented spoken-word lounges in Express Newark and beyond; all while an Author Expo and interactive hip-hop graffiti event took over NJPAC.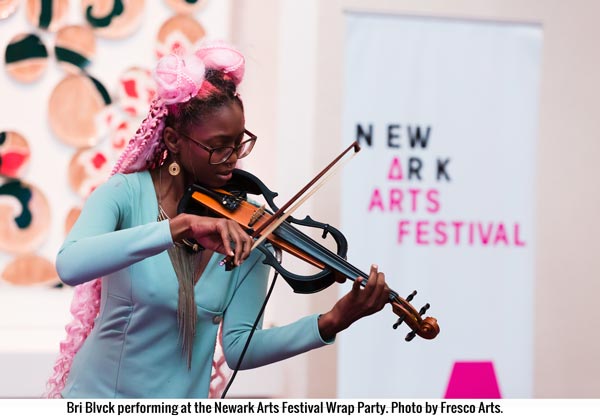 The three newest galleries to Newark, Akwaaba Gallery, RyArMo Photography Studio, and Cement Gallery, each activated in the festival this year, pivoting the narrative from previous years and showing that art is growing and sustaining in the city.
Festival events paid homage to the memory of two of the city's arts and cultural touchstones, Gladys Barker Grauer and Jerry Gant. Grauer, who founded Black Woman in Visual Perspective, was honored with a group exhibit by the same name, while Chiffani PR and Lind Street exhibited the work of Jerry Gant at an outdoor exhibit at The Greater Newark Conservancy. These exhibits were just some of the many jaw-dropping art installations and events that debuted over this past weekend, each working together to celebrate the long-standing legacy and exciting future of Newark arts.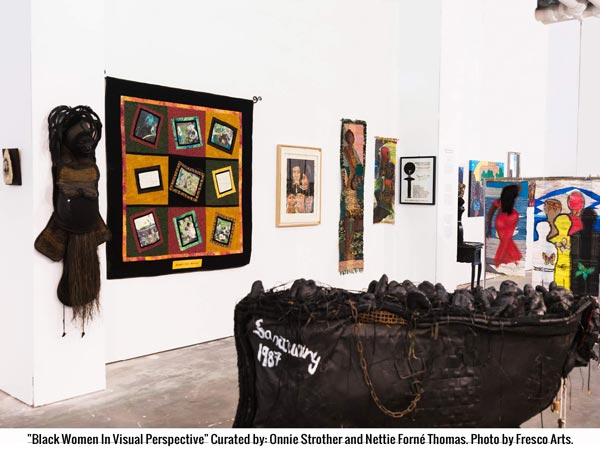 Newark Arts Festival is produced by Newark Arts and powered by Prudential. United is the official airline. Support has been provided by the City of Newark, Newark Community Economic Development Corporation, New Jersey Department of State, Division of Travel and Tourism, Greater Newark Convention & Visitors Bureau, Bank of America, Geraldine R. Dodge Foundation, Goldman Sachs, Hanini Group, McCarter & English, M&M Development, M&T Bank, NJIT, PSEG, The Turrell Fund, Victoria Foundation, Women's Association of NJPAC, L+M Development Partners, Rutgers University-Newark, New Jersey State Council on the Arts, PNC Bank, and generous individuals, foundations, and institutions.