originally published: 10/15/2019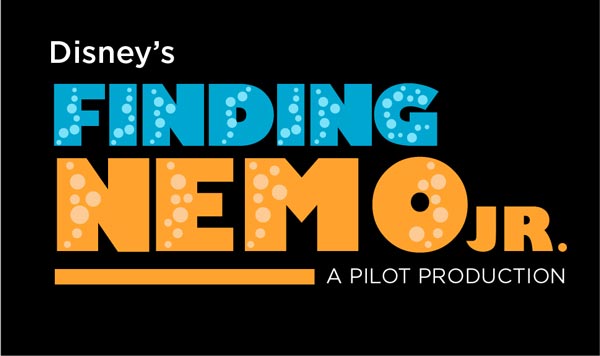 (FAIR LAWN, NJ) -- "Just keep swimming!" Aspire Performing Arts Company is currently swimming through the final weeks of rehearsals for its upcoming pilot production of Disney's Finding Nemo JR. Aspire PAC is once again partnering with Disney Theatrical Productions and Music Theatre International (MTI); this time it is to pilot Disney's Finding Nemo JR., based on the 2003 Pixar movie, Finding Nemo. The pilot process allows Disney and MTI to fine-tune the script, music, and materials before the rights become available to schools and theatres.
Disney's Finding Nemo JR. is a musical adaptation of the beloved movie, with new songs written by award-winning composers Kristen Anderson-Lopez and EGOT-winner Robert Lopez. The story follows the adventures of Marlin, a timid clownfish, and his son, Nemo. After Nemo is captured in the Great Barrier Reef and taken to Sydney, they both face challenges on the journey to be reunited.
Aspire PAC's production of Disney's Finding Nemo JR. is directed by Benjamin Yates and features musical direction by Charles Linnell and choreography by Aspire PAC Artistic Director, Lisa Beth Vettoso. Cheryl Wilbur serves as Production Manager and Katelyn Bollinger is Production Assistant.  
The cast of 23 youth performers between the ages of 9 and 14 is led by Joseph Amoroso (Lincoln Park) as Marlin, Lillian Kopacz (Wayne) as Dory, and Josh Cooper (Wayne) as Nemo. Rounding out the cast are Samantha Alper, Ariana Aray, Emily Bollinger, Sydney Elkin, Dylan Franz, Maya Gerstein, Lorenzo Guarino, Damian Jiosi, Sienna Kornhaber, Grace Lustig, Adelynn Maddela, Peyton John Monaghan, Ava Patanella, Phoebe Phelan, Allison Roth, Hailey Shafer, Liam Sheffield, Thomasen Stack, Alexis Ulmer, and Emma Vacca.
"It is always exciting to work with Disney and MTI on the pilot process," says Ms. Vettoso. "There is nothing better than giving our performers the opportunity to work with new material and forge their own path. And what better source material than Finding Nemo, a story loved by children and adults of all ages."
---
The article continues after this ad
---
---
Performances will take place Friday, November 1 at 7:30pm and Saturday, November 2 at 10:30am and 12:30pm. The 10:30am show will include an opportunity for a meet-and-greet with performers directly following the performance. Our younger audience members are welcome to come in costume!
Performances will be held at the Fair Lawn Community Center George Frey Auditorium, located at 10-10 20th Street in Fair Lawn, NJ. For more information or to purchase tickets, visit www.aspirepac.com or contact Aspire PAC at 201-220-4933 or aspirepac@gmail.com.
Aspire PAC, established in 2011, has earned a strong reputation in the Northern New Jersey area for its high-quality theatrical productions and professional arts experiences for local youth. Since 2016, Aspire has received eight New Jersey Association of Community Theaters (NJACT) Award nominations, five Broadway World Regional nominations, and 45 National Youth Arts Award nominations and 25 National Youth Arts Awards. 
Disney's Finding Nemo JR. is presented through special arrangement with Music Theatre International (MTI). All authorized performance materials are also supplied by MTI.