originally published: 10/14/2019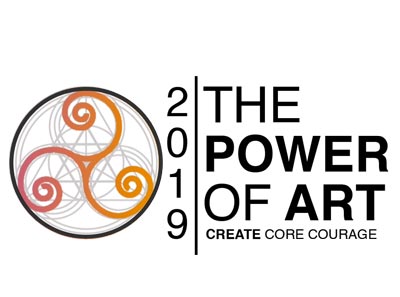 (ASBURY PARK, NJ) -- Asbury Park Mayor Moor and Council have issued a Proclamation declaring November 6 Social Justice Day in Asbury Park in recognition of The Power of Art event to be hosted by CREATE Core Courage. The event will bring more than 100 works of visual and performance art to House of Independents.
The Power of Art will be the culminating event on Social Justice Day (November 6, 2019) and will be hosted at House of Independents. There will be art, film, performances and conversation about issues that concern every community:  Art Against Racism, Art to End Gun Violence, Children's Rights, DisAbility Rights, Earth Justice, Modern Day Slavery, Queer Rights, Veterans Rights, Water Justice and Women's Rights.
Tickets are available now at www.createcorecourage.art/, houseofindependents.com/, or the box office at Rebel Supply Co., Asbury Park.
The CREATE Core Courage mission is to bring attention to the continuing need for social and institutional change using the unifying and healing language of art. The Core Courage Foundation is committed to hosting annual social justice arts events on the Wednesday after Election Day, in venues across New Jersey, to create civil discourse about important social justice issues.
House of Independents is located at 572 Cookman Avenue in Asbury Park, New Jersey.
---