originally published: 10/10/2019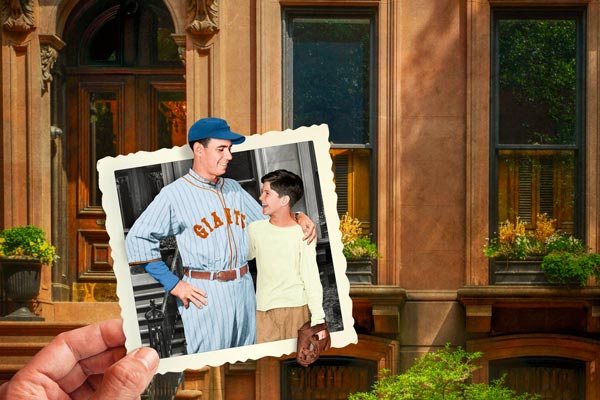 When Steve Kluger was pitching his novel "Last Days of Summer" in the 1990s, nobody was interested.
But Kluger persisted, the novel became a best-seller, and, two decades later, it is still popular. And, it is the basis for the musical play chosen by the George Street Playhouse to open its first season in its new home, the New Brunswick Performing Arts Center.
The show will run from October 15 through November 10.
"Last Days of Summer" concerns Joey Margolis, a Jewish boy growing up in the 1940s in an Italian-American neighborhood in Brooklyn.
Joey's parents are divorced, and his remarried father relates to him only at a distance—circumstances that reflect those of Kluger's own childhood.
---
The article continues after this ad
---
---
As if that weren't trouble enough, Joey is regularly pummeled by a neighborhood bully, also an echo of Kluger's own past.
Drawing on a well of creativity and chutzpah, and lacking a male role model, Joey tries to get the attention of the New York Giants hot-headed third baseman, Charlie Banks, with a series of letters full of outlandish claims and pathetic appeals.
When those letters don't succeed, Joey puts the ballplayer on the spot by writing to his girlfriend, nightclub singer Hazel McKay.
Danny Binstock plays the adult Joe Margolis, Julian Lerner plays the boy Joey, Bobby Conte Thornton plays Charlie, and Teal Wicks plays Hazel
Through the correspondence, the lives of the three characters become intimately entwined in ways that none of them could have foreseen.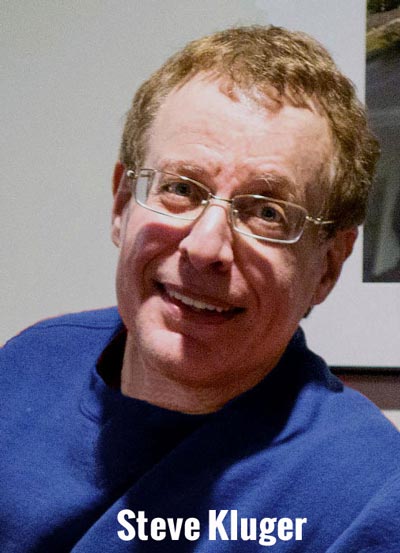 The setting for this story draws on Kluger's interest in baseball (he's a Red Sox fan), on the Nazi menace spreading through Europe, the 1940s era in general, and World War II in particular. 
Through the character of a neighborhood kid, Craig Nakamura, the tale also touches on Franklin Roosevelt's interment of Japanese Americans during the war—an issue of special interest to Kluger.
The musical was performed in September 2018 at the Kansas City Repertory Theatre to enthusiastic audiences and positive reviews.
"It was laughter and tears at the same time," Kluger said. "I thought, 'We're doing our job here.'"
Kluger, who has written the book and lyrics for the musical, said the reception the project has received so far strikes him as ironic. Although he was already an established novelist and playwright by the time he was writing the novel, he couldn't get a bite on Joey's story:
"I kept hearing, 'Baseball doesn't sell. Boy's fiction doesn't sell. Men's fiction doesn't sell. Historical fiction doesn't sell.' It just went on and on.''
But Kluger wasn't deterred, because this novel was more to him than a piece of fiction; it was a means of sorting out his feelings about his dad, Alan Kluger, whose own inflexible and unfeeling father, David, left the boy without a strong male adult to relate to.
The playwright said that in this novel and musical play, he has imagined what his father's life could have been if that gap had been filled.
"It was after my father had died," he recalled, "and I had a real rough time that year trying to deal with it. I finally realized, write the book, dedicate it to him, and if it winds up on the shelf it winds up on the shelf."
And, in fact, Kluger said, writing that story helped him come to terms with the unresolved issues between him, his three brothers, and their distant father:
"I was at peace. I put it on the shelf thinking that was it."
He did send the manuscript to his literary agent, and she didn't even call him, opting instead for a letter, what she called "the coward's way out," to tell him she hated the book.
And she added, "I'm glad you got it out of your system. Now put it away and write a new book."
But Kluger didn't put the book away; he sent it to another agent. Three weeks later, he said, she called to report, "I've never read anything like this before in my life. I don't know what it is, but I know we can make a fortune.
"I can sell this book. There will be editors who don't get the style, but screw them. We'll find editors who do."
By "the style," the agent was referring to the fact that in the novel Kluger tells the story of Joey Margolis and Charlie Banks through letters, telegrams, and newspaper stories and columns.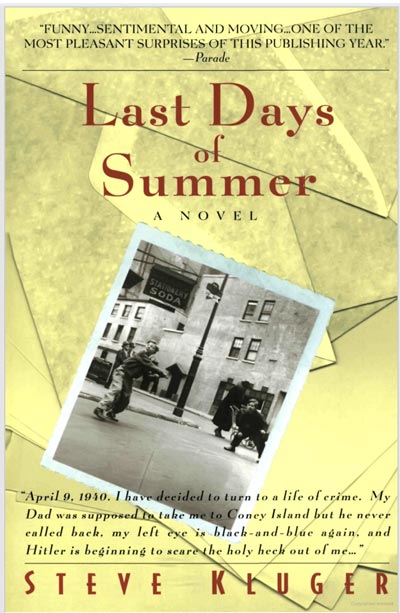 These documents play an important role in the musical play, and Kluger says the credit for that goes to George Street artistic director David Saint, who was a big fan of the novel.
There is an epilogue in the book in which the adult Joe Margolis, prompted by questions from his nine-year-old son, revisits, for the first time in decades, the letters and other memorabilia that remain from his relationship with Charlie Banks—a relationship that ended tragically.
The epilogue didn't figure in the first production of this show in Kansas City.

Kluger recalled that, after watching a video of that production, Saint said, "I think you're missing a golden opportunity to take that epilogue and use it as a framing device. You have a contemporary context that frames this story and amps up the stakes, because the story is also about an adult trying to come to terms with the grief he never dealt with when he was younger." 
Kluger laughed as he recalled that the savvy agent cautioned him that he would need permission from "the Charlie Banks estate" to present that much of the ballplayer's life on stage.
Kluger told her that Charlie Banks and everyone else in the play were fictional characters, although most of them are fashioned from the personalities of people he has known.
He recalled, for example, that he borrowed Craig Nakamura's name from a law clerk Kluger worked with at a firm in Los Angeles.
"He was a really great guy," Kluger said. "Fine. I created Craig Nakamura for the novel. I used his name. I used his personality.
"Years later, after the book came out, I said, 'I wonder whatever happened to him.' I checked. He had moved back to Hawaii; he was a partner in a big firm."
Kruger informed Nakamura about the book and sent him a copy.
"I got this glowing 'thank-you-so-much' email back. That was so freaky to me. In my in-box was Craig Nakamura. I said, 'OK, this is weird! Now, the characters in the book are writing to me."
To purchase tickets or for more information, visit the George Street Playhouse website at www.GeorgeStreetPlayhouse.org, or call the box office at 732-246-7717.
---
For more by Charles Paolino, visit his blog.
---