originally published: 10/09/2019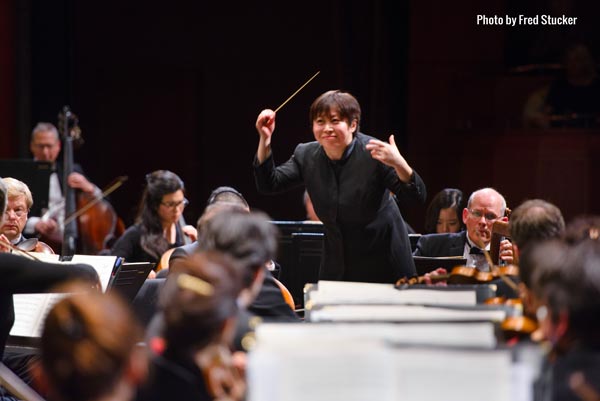 (NEWARK, NJ) -- The New Jersey Symphony Orchestra welcomes new musicians in the 2019–20 season. New principals include Principal Bass Ha Young Jung, Assistant Principal Bass Alexander Bickard, Assistant Principal Trumpet Anderson Romero and Principal Timpani Gregory LaRosa. The NJSO also welcomes new Principal Librarian Erin Vander Wyst.
Cellist Laura Andrade joins the Orchestra for the 2019–20 season as the first NJSO Colton Fellow.
Acting principals for the season include Acting Principal Clarinet Pascal Archer and Acting Principal Percussion James Musto. Mee Young Paik, violin, and Eric Reed, French horn, join the Orchestra for the 2019–20 season.
NJSO musicians serve people of all ages statewide—performing in mainstage concerts in six New Jersey venues, in chamber music performances across the state and in the Orchestra's suite of education programs.
NJSO Music Director Xian Zhang says: "I am thrilled to welcome so many talented musicians to the NJSO. It is an inspiring time for the Orchestra with several new principals, assistant principals and our first NJSO Colton Fellow. I am very much looking forward to collaborating with our new colleagues."
---
The article continues after this ad
---
---
NJSO President & CEO Gabriel van Aalst says: "This is an exciting moment of growth for the Orchestra. We are proud to bring a diverse group of musicians to the NJSO, and it is a true joy to celebrate the first year of the NJSO Colton Fellowship."
The NJSO Colton Fellowship is designed to support musicians from underrepresented communities. Andrade, a 2019 Sphinx Competition prizewinner, will experience the full breadth of the NJSO musician experience. She will also participate in a series of professional development activities tailored to her individual career goals.
The NJSO Colton Fellowship continues the NJSO's commitment to being a leader in diversity, equity and inclusion in the orchestra field; it grew out of the Orchestra's continuing commitment to transforming all aspects of the organization to reflect the diversity of the communities it serves. The fellowship is made possible by a generous founding gift of $1 million from Judith and Stewart Colton.
The NJSO opens the 2019–20 season with a program pairing music and visuals in Holst's The Planets, with NASA imagery in HD, and the NJSO premiere of Sarah Kirkland Snider's Hiraeth, with an accompanying film by Mark DeChiazza, October 11–13.
Learn more about the musicians of the NJSO at njsymphony.org/musicians.  Learn more about the NJSO Colton Fellowship at njsymphony.org/fellowship.
MUSICIAN BIOS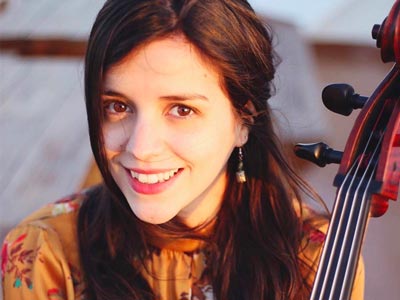 Laura Andrade, cello, NJSO Colton Fellow
A native of Austin, Texas, cellist Laura Andrade is a prizewinner of the 2019 Sphinx Competition and has appeared as a soloist with the San Antonio Symphony and the Austin Civic Orchestra. Festival appearances include IMS Prussia Cove, Verbier Festival Orchestra, Taos School of Music, Sarasota Music Festival, Music Academy of the West and Moritzburg Festival in Germany. Laura holds a Master of Music degree from The Juilliard School with Natasha Brofsky. She also holds a Bachelor of Music degree from the Eastman School of Music, where she was awarded a Performer's Certificate studying with Steven Doane and Rosemary Elliott.
---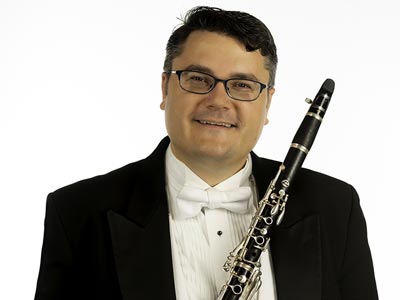 Pascal Archer, Acting Principal Clarinet
Hailed by The New York Times as an "outstanding clarinetist," Pascal Archer leads an active career as a performer and teacher. He is the founder and artistic director of the Exponential Ensemble. In addition to his acting position with the NJSO, he is principal clarinetist of the Glimmerglass Festival Orchestra and NEPA Philharmonic. He performs regularly in Broadway shows orchestras, most recently in My Fair Lady at Lincoln Center, and is a former member of the New World Symphony, America's orchestral academy. He has collaborated with the Jack and St. Lawrence String Quartets and Camerata Pacifica, toured with Musicians from Marlboro and has performed at renowned festivals. Archer is on faculty at the Manhattan School of Music Precollege Division, Chamber Music Center of New York and Fordham University. Originally from Québec, Canada, Archer holds degrees from the Conservatoire de Musique de Montréal, Université de Montréal, Indiana University and Manhattan School of Music.
---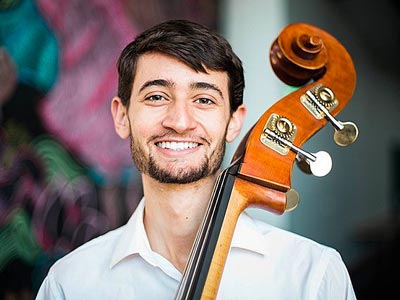 Alexander Bickard, Assistant Principal Bass
A Long Island native, bassist Alexander Bickard is at home in orchestral, chamber and solo playing. At age 20, Bickard joined the New Haven Symphony Orchestra; he is also a substitute bassist with the New York Philharmonic. Bickard has collaborated with the Ariel and Fine Arts Quartets, including recordings on the Naxos label. Since 2017, he has been performing with the International Sejong Soloists, taking him to performances spanning three continents. At 19, Bickard won the Juilliard double bass concerto competition, resulting in his solo debut at Lincoln Center's Alice Tully Hall. His festival appearances include the Spoleto, Tanglewood, Ravinia, Pacific and Castleton festivals, as well as the New York String Orchestra Seminar. Earning both his bachelor's and master's degrees from Juilliard, Bickard was a recipient of the Kovner Fellowship and studied with Eugene Levinson and Timothy Cobb.
---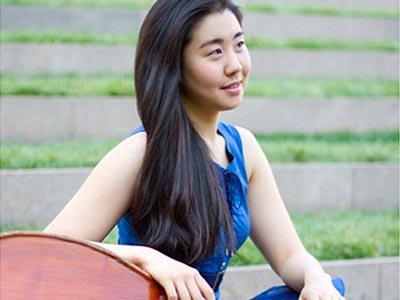 Ha Young Jung, Principal Bass
Dynamic and engaging bassist Ha Young Jung captivates audiences with her performances. A graduate of the Royal College of Music, Juilliard School, Yale University and Boston University, Jung regularly appears in high-caliber ensembles including Grammy-nominated string orchestra A Far Cry (Boston), Carnegie Hall's Ensemble Connect, Chineke! Orchestra (United Kingdom), Jupiter Symphony Chamber Players (New York), New York Philharmonic and, as acting principal double bass, Riverside Symphony (New York). Jung garnered first prize at the International Society of Bassists' Competition (USA, 2007) and the Grand-Prix of International String Competition (Moscow, 2006) and Musician of the Year at the Solti Foundation (Belgium, 2006).
---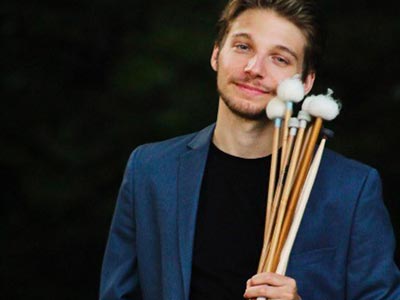 Gregory LaRosa, Principal Timpani
The Anthony Quinn Foundation describes timpanist Gregory LaRosa as a "talented, versatile and committed musician." Traveling the world as a soloist, chamber musician and orchestral performer, he has been recognized as the grand-prize winner of the Kerope Zildjian Competition and third-prize winner of the Larry Spivack International Vibraphone Competition. He has held fellowships at Tanglewood Music Center, Aspen Music Festival and Texas Music Festival. LaRosa is a scholar at the Union League of Philadelphia, and he has earned degrees from The Juilliard School and The Colburn School, having studied with Ted Atkatz, Daniel Druckman and Markus Rhoten.
---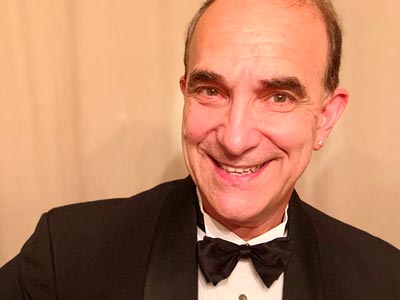 James Musto, Acting Principal Percussion
James Musto began his career performing on the drums for social events around the Jersey Shore at age 15. Subsequently, he began to privately study jazz drumming with Barry Altschul, Freddie Waits and Fred Buda of the Boston Pops; he holds a master's degree in percussion from The Juilliard School. Musto has performed regularly with the NJSO percussion section as a soloist, drum set player and principal percussionist. He has performed, toured and recorded with the New York Philharmonic, Israel Philharmonic, Orchestra of St. Luke's, American Symphony Orchestra, American Ballet Theater, New York Pops and New York City Opera, as well as numerous Broadway shows. As a timpanist, Musto has played with numerous symphony orchestras and on The Who's Moving On tour. Musto has had articles in the Percussive Arts Journal on topics regarding timpani writing in Verdi and Mendelssohn. Musto is the director of the percussion ensemble at Kean University, where he also teaches.
---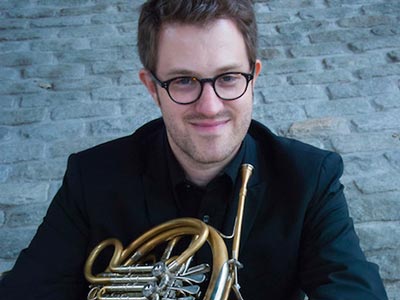 Eric Reed, French horn
Eric Reed is an internationally recognized horn player, chamber musician and educator. He is the newest member of the American Brass Quintet and serves on the horn and chamber music faculties of The Juilliard School. Reed performs regularly with the Chamber Music Society of Lincoln Center, Orpheus Chamber Orchestra and the Orchestra of St. Luke's. He is a former member of the Canadian Brass and Carnegie Hall's Ensemble Connect, as well as the Oregon, New World, and Harrisburg symphonies. Based in New York City, Reed has performed with dozens of the region's cultural organizations, including the Metropolitan Opera, New York Philharmonic and International Contemporary Ensemble. He has appeared as guest associate principal horn with the Philadelphia Orchestra and as guest principal horn with the New Jersey Symphony, American Symphony Orchestra, American Composers Orchestra and American Ballet Theater. He is a member of the Ensemble Échappé, a sinfonietta dedicated to music of the 21st century. Recent world premieres include works by John Zorn, Eric Ewazen, William Bolcom, Philip Lasser, Kenneth Fuchs and Timo Andres. Reed is on the faculty of the Aspen Music Festival and School and Round Top Festival Institute and was recently appointed guest French horn professor at the middle school affiliated with the Shanghai Conservatory of Music. He holds degrees from Rice University and The Juilliard School.
---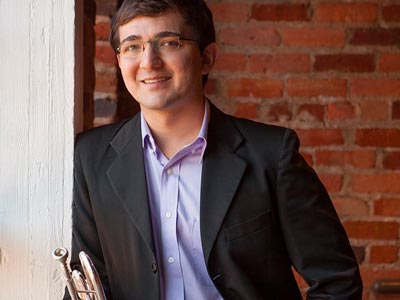 Anderson Romero, Assistant Principal Trumpet
A native of São Paulo, Brazil, Romero was acting utility trumpet with the Atlanta Symphony Orchestra for their 2017–18 season. He has also performed with the Atlanta Opera, Gulf Coast Symphony Orchestra, Meridian Symphony Orchestra, Theatro São Pedro Symphony Orchestra (Brazil) and Ensemble Opera Nova Zürich (Switzerland), among other notable ensembles. He holds degrees from the University of São Paulo (BM), University of Southern Mississippi (MM) and University of Georgia (DMA). His primary teachers include Philip Smith, Michael Tiscione, David Bilger, Jason Bergman, Daniel Kelly and Sergio Cascapera.
---
Erin Vander Wyst, Principal Librarian
Librarian Erin Vander Wyst received her DMA in clarinet performance at the University of Nevada, Las Vegas, where she studied with Marina Sturm. Originally from Appleton, Wisconsin, Vander Wyst received bachelor's and master's degrees in clarinet performance from the University of Wisconsin, Milwaukee, under the tutelage of Todd Levy. Vander Wyst has performed with the Las Vegas Philharmonic, Opera Las Vegas and Southern Nevada Musical Arts Society, among others. International performances have included appearances at the Doctors in Performance Conference in Dublin, the College Music Society's International Conference in Sydney and Clarinetfest, the Conference of the International Clarinet Association in Belgium. Vander Wyst has served as principal librarian for the Las Vegas Philharmonic, Nevada Ballet Theater and Henderson Symphony Orchestra (NV); she is presently librarian of the New York Youth Symphony. She has published a number of articles in The Clarinet, the magazine of the International Clarinet Association. Her primary research interest is the clarinet music of Finnish composers, especially the works of Kimmo Hakola.
---
Named "a vital, artistically significant musical organization" by The Wall Street Journal, the New Jersey Symphony Orchestra embodies that vitality through its statewide presence and critically acclaimed performances, education partnerships and unparalleled access to music and the Orchestra's superb musicians.
Music Director Xian Zhang—a "dynamic podium presence" The New York Times has praised for her "technical abilities, musicianship and maturity"—continues her acclaimed leadership of the NJSO. The Orchestra presents classical, pops and family programs, as well as outdoor summer concerts and special events. Embracing its legacy as a statewide orchestra, the NJSO is the resident orchestra of the New Jersey Performing Arts Center in Newark and regularly performs at State Theatre New Jersey in New Brunswick, Count Basie Center for the Arts in Red Bank, Richardson Auditorium in Princeton, Mayo Performing Arts Center in Morristown and bergenPAC in Englewood. Partnerships with New Jersey arts organizations, universities and civic organizations remain a key element of the Orchestra's statewide identity.
In addition to its lauded artistic programming, the NJSO presents a suite of education and community engagement programs that promote meaningful, lifelong engagement with live music. Programs include school-time Concerts for Young People and the NJSO Youth Orchestras family of student ensembles, led by José Luis Domínguez. NJSO musicians annually perform original chamber music programs at community events in a variety of settings statewide through the NJSO Community Partners program.
Tickets are available for purchase by phone at 1.800.ALLEGRO (255.3476) or at njsymphony.org.