originally published: 09/24/2019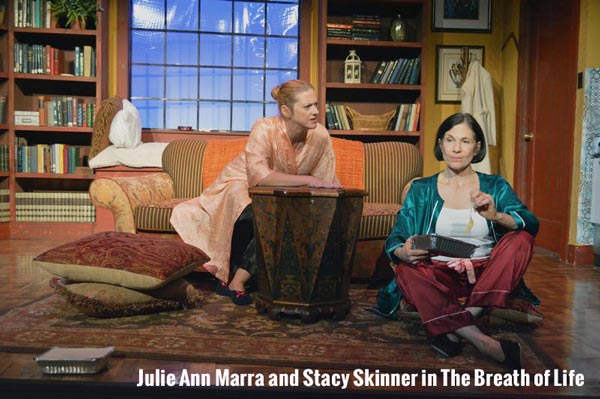 Here's a look at plays taking place across the Garden State in late September through October.  Be sure to send your press releases to info@newjerseystage.com and add your shows to the NJ Stage event calendar to appear in future columns.
September 4-28  The Breath Of Life, South Camden Theatre in Camden. Frances was the dutiful wife of Martin. Madeleine was his not-so-dutiful mistress of 25 years. Now Martin has moved to America with a younger woman, so the two enemies meet face to face at last, to discuss their relationships with the elusive man whom they refuse to be defined by. Together they explore the past, realizing they must learn to feel the breath of life again. This is a riveting play packed with electric tension, quick wit and raw humor.
September 11-29  As You Like It, Shakespeare Theatre of New Jersey in Madison. One of Shakespeare's most beloved romantic comedies, As You Like It has not been done on their Main Stage in over a dozen years. Travel with the exiled Rosalind and her entourage to the Forest of Arden, where, disguised as a young man, Rosalind woos the love-sick Orlando. Inhabited by a multitude of colorful characters, royal and rustic, the play contains some of Shakespeare's most eloquent speeches and lovely songs.
September 6 – October 6  Gloria: A Life, McCarter Theatre in Princeton. Gloria Steinem first raised her voice five decades ago, championing equality for all. Today, her vision is more urgent than ever. The first act is Gloria's story; the second is our own, as the audience joins in a talking circle to share personal experiences. This inspiring, and powerful event is more than a play—it's a celebration of human connection. Featuring Academy Award nominee Mary McDonnell as Gloria Steinem. For more on Gloria: A Life, click here to listen to a podcast conversation with director Emily Mann.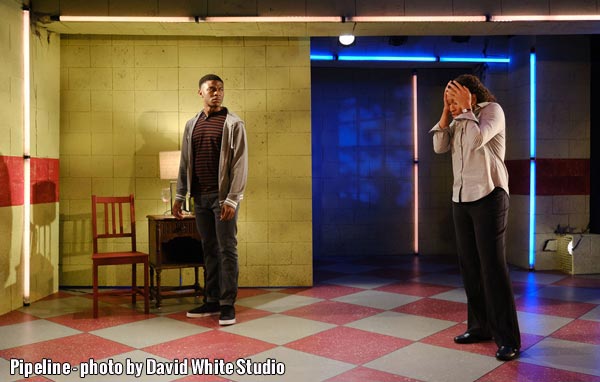 September 11 - October 6  Pipeline, Mile Square Theatre in Hoboken. A mother's hopes for her son clash with an educational system rigged against him. With profound compassion and lyricism, Pipeline brings an urgent conversation powerfully to the fore. Issues of class, race, parenting, and education in America come to the surface as we are left to question the structures that ultimately trap underserved communities. Nya, an inner-city public high school teacher, is committed to her students but desperate to give her only son Omari opportunities they'll never have. When a controversial incident at his upstate private school threatens to get him expelled, Nya must confront his rage and her own choices as a parent. But will she be able to reach him before a world beyond her control pulls him away?
---
The article continues after this ad
---
---
September 18 - October 12  Arsenic and Old Lace, East Lynne Theater Company in Cape May. Murder! Mayhem! Madcap fun! This side-splitting comedy broke all East Lynne Theater Company's box office records in 2018, and returns by popular demand!  The 1941 comedy by Joseph Kesselring is about two sisters who populate their cellar with "acceptable" lodgers. One of their nephews thinks he's Teddy Roosevelt, another is running away from the law, and the third is a theater critic who just wants to get married.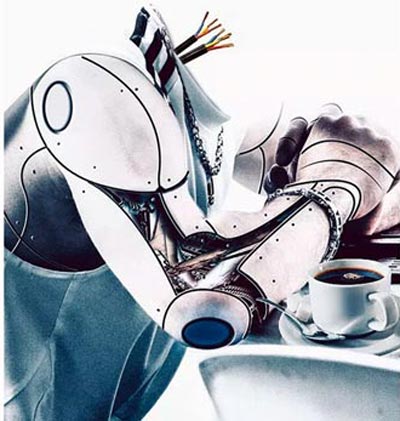 WORLD PREMIERE: September 20 – October 13  Gary, Eagle Theatre in Hammonton. First, there was Siri…  then came Alexa…  Now there's Gary! Eagle Theatre creates a cybernetic fun-factory as celebrated playwright Bruce Graham invites you to takeoff on a futuristic journey to a world of endless possibility. This cheeky yet reflective parody puts convenience and comfort first as it begs the questions; What happens when communication has become obsolete? When human connection is a dream of the past? When technology takes over? Don't think… Just ask Gary! 
September 21 - October 7  Soo Jin Pretty Nail (and More!), Luna Stage in West Orange. Meet Soo Jin and Susan. Susan is the little engine that could pull herself out of a crappy small-town train wreck only to speed headlong into another of her own making. And another. And another. And yet somehow she keeps chugging along, accumulating scars and the stories that go with them. Soo-Jin is like that Korean exchange student who introduced everyone to Hello Kitty, Keropi, and cute pencils.  Upon hearing of Susan's life as a new mom (finally!), Soo Jin appears, ready for a baby shower. Fresh off the boat (and out of the plastic surgeon's chair), Soo Jin regales the audience with the virtue of beauty. She prays that Susan will maintain her youthful looks in the face of parenthood.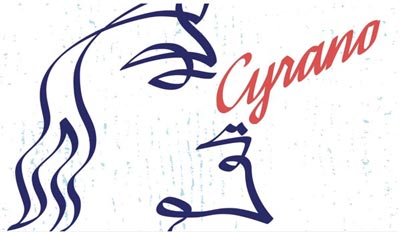 September 21 - October 13  Cyrano, Two River Theater in Red Bank. Adapted from the play Cyrano de Bergerac by Edmond Rostand; Filled with wit and heart, this exuberant adaptation is a delightful combination of comedy and romance. Jason O'Connell (Two River's Noises Off and The Merry Wives of Windsor) leads a five-person cast as the larger-than-life Cyrano, the brilliant thinker, wordsmith, and swordsman. He's a thorny romantic with an outsized reputation and a barely contained love for his childhood sweetheart, Roxane (Britney Simpson).  Meredith McDonough will direct this co-production with the Hudson Valley Shakespeare Festival.
September 25th - November 1  The Taming, Cape May Stage in Cape May. Tweeting, politics, and undying giddiness for James Madison--what else could you expect to find at a Miss America pageant? In this hilarious, raucous, all-female "power-play" inspired by Shakespeare's Shrew, contestant Katherine has political aspirations to match her beauty pageant ambitions.  All she needs to revolutionize the American government is the help of one ultra-conservative senator's aide on the cusp of a career breakthrough, and one bleeding-heart liberal blogger who will do anything for her cause.
WORLD PREMIERE: September 26 - October 13  The Lucky Ones, Dreamcatcher Repertory Theatre in Summit. Vanessa and Janie are best friends... until a devastating diagnosis forces them to consider what that friendship means and how much it matters. With wit and humor, Romeo serves up an exploration of aging, mortality, and the value and complexity of female friendship.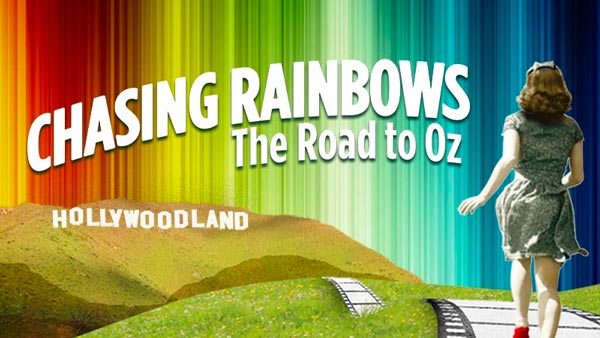 NJ PREMIERE: September 26 - October 27  Chasing Rainbows: The Road To Oz, Paper Mill Playhouse in Millburn. Before she burst onto the big screen as Dorothy in The Wizard of Oz, Judy Garland was a young vaudeville trouper named Frances Gumm. In this highly anticipated new musical chronicling Garland's early career from vaudeville baby to MGM teen star in the making, the road to Oz is paved with adversity. At its heart a story of love between a father and daughter, featuring such legendary songs as "Over the Rainbow," "You Made Me Love You," and "Everybody Sing," Chasing Rainbows is a poignant coming-of-age tale about "the little girl with the big voice," who went on to become one of the world's most beloved entertainment icons.
September 27-29  That Yankee Doodle Boy, Skyline Theatre Company in Fair Lawn. That Yankee Doodle Boy is a celebration of the life and music of the infamous George M. Cohan! Full of the all of his songs, You're A Grand Old Flag, Over There, Harrigan and Yankee Doodle Dandy that are part of the fabric of America. Starring New York Singer/Dancer Andrew Kreup as Cohan in this one man telling of Georg M.'s life, dancing in his famous tapping style! 
September 27 - October 12  Chess, CDC Theatre in Cranford. The pawns in this drama form a love triangle: the loutish American chess star, the earnest Russian champion, and a Hungarian American female assistant who arrives at the international chess match in Bangkok with the American, but falls for the Russian. From Bangkok to Budapest the players, lovers, politicians, and spies manipulate and are manipulated to the pulse of a monumental rock score that includes "One Night in Bangkok," "Anthem," "I Know Him So Well," and "Heaven Help My Heart."
October 2 - October 6  SOME LIKE IT HOT: A Festival of the Arts, New Jersey Repertory Company in Long Branch. Theatre Brut (16 one-act plays), Poetry, Live Music, Art Show, Photography Exhibit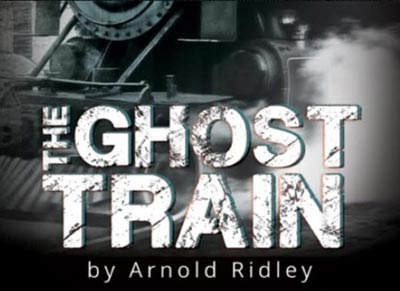 October 4 - 20 The Ghost Train, Centenary Stage Company in Hackettstown. ​Arnold Ridley's classic drama was first produced in 1925 and filmed no less than three times. A long running success in London and on Broadway and packed with thrills, chills and laughter. In Maine near the Canadian border there's a legend of a phantom locomotive sweeping through a peaceful village leaving death in its wake.  Accidentally stranded in the waiting room of this railway station and despite a psychic station master's weird stories of a ghost train, the six passengers decide to stay the night. Soon they regret this decision as ghostly and not so ghostly apparitions materialize and the Ghost train come barreling down the line.
​October 4 – 20  ​MATILDA The Musical, ​The Growing Stage in Netcong. ​Matilda is a little girl with astonishing wit, intelligence and psychokinetic powers. She's unloved by her cruel parents but impresses her schoolteacher, the highly loveable Miss Honey. Over the course of her first term at school, Matilda and Miss Honey have a profound effect on each other's lives, as Miss Honey begins not only to recognize but also appreciate Matilda's extraordinary personality.  Matilda's school life isn't completely smooth sailing, however – the school's mean headmistress, Miss Trunchbull, hates children and just loves thinking up new punishments for those who don't abide by her rules. But Matilda has courage and cleverness in equal amounts, and could be the school pupils' saving grace!
October 5-20  ​Mamma Mia!, Algonquin Arts in Manasquan. ABBA's hits. A mother. A daughter. Three possible dads. And a trip down the aisle you'll never forget. It's set on a Greek island paradise, Mamma Mia! follows Sophie Sheridan in her quest to find her birth father on the night before her wedding. Without telling her mother, Sophie invites three men suspected to be her father to the wedding. With favorite ABBA hits like "Dancing Queen," "Super Trouper," and "Mamma Mia," Mamma Mia! is the perfect feel-good show.
​October 10 - 27  ​Dauphin Island, ​Passage Theatre in Trenton. When Selwyn's car breaks down in the middle of the Alabama woods, he is relieved to find Kendra's home tucked away beneath the trees. Thrown together by circumstance and hiding from painful pasts, both Selwyn and Kendra learn what it means to find acceptance in a stranger.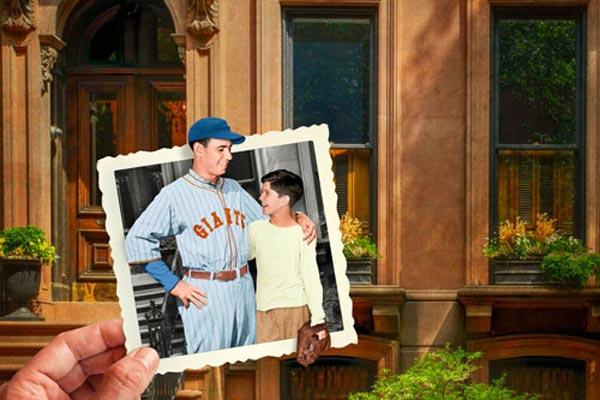 ​WORLD PREMIERE: ​October 15 — November 10  Last Days of Summer, George Street Playhouse in New Brunswick. I​n this must-see new musical, Joe Margolis and his young son open an old box of letters that transport Joe back to his youth in Brooklyn and the summer of 1942—when young Joey and his best friend Craig are writing fan letters to their hero Charlie Banks, the star third baseman of the New York Giants. Amid the tumultuous events of World War II, Joey and Charlie forge an unlikely friendship that might be the very thing they both need.  Last Days of Summer features a new score of Big-Band sounds and Jazz music of the era. Based on the contemporary novel by Steve Kluger and directed by two-time Tony Award nominee Jeff Calhoun (Broadway's Newsies) with music by Grammy winner Jason Howland. This production is George Street's first in the new New Brunswick Performing Arts Center.
​​​October 15 - November 3 ​Mary Shelley's Frankenstein, McCarter Theatre in Princeton. An eerie evening of ghost stories crackles to life as Mary Shelley spins her tale of love, horror, power, and unholy experimentation.   Experience this monster of a play and shocking latest invention from Lookingglass Theatre Company.
​​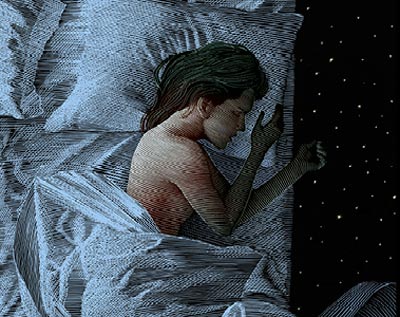 October 16 - November 17 Romeo and Juliet, Shakespeare Theatre of New Jersey in Madison. ​This, the world's most famous love story, is a tragedy of heartbreaking beauty that speaks to every person of every era. This timeless masterpiece about civil and domestic strife, a divided community, and the doomed union of star-cross lovers is a moving, provocative, eternally relevant work of art, filled with some of the most beautiful poetry ever penned. 
​NJ PREMIERE: October 17 - November 3 ​The Body Of An American, Hudson Theatre Works in Weehawken. ​A single, stark photograph—of the body of an American soldier dragged from the wreckage of a Blackhawk helicopter through the streets of Mogadishu—reshaped the course of global events and won war photographer Paul Watson the Pulitzer Prize. Yet, he is haunted by that shutter click. Playwright Dan O'Brien, struggling with ghosts of his own, reaches out to Watson, and the two forge a friendship as they reckon with the traumas that have shaped their lives. In this gripping true story, the two explore the ethical and personal consequences of the photograph, as well as the interplay between political upheaval and the experience of trauma in an age saturated by images and information.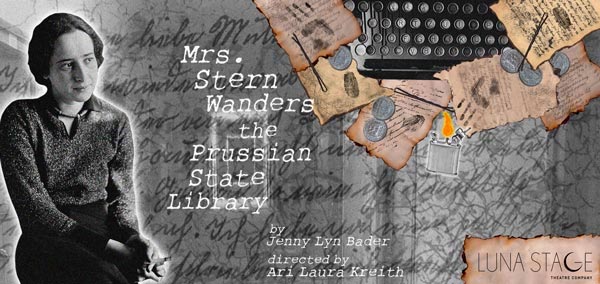 ​WORLD PREMIERE: October 17 - November 10  ​Mrs. Stern Wanders the Prussian State Library, Luna Stage in West Orange. Johanna Stern will become one of the most influential thinkers of the 20th century. But at the moment, no one has heard of her, or even of the name she writes under, Hannah Arendt. She is merely a graduate student with one book under her belt. Karl Frick is a young officer, recently promoted from the criminal police force to the political police force, a new division in 1933 Berlin. His first interrogation in this new job promises to be his most challenging one.  A fantastical drama about one of our deepest thinkers, inspired by real events.
October 18-20 Robey, Premiere Stages at Kean in Union. In 1919, Paul Robeson (Robey to his college friends) was asked to give the valedictory address at Rutgers University. As the first African American student to be selected for this honor, he was very conflicted about the tone and message of the monumental speech. Robey explores his journey as he prepares his remarks, overcoming the doubts and fears that filled a young man at a pivotal point in New Jersey's history. This is presented in the Liberty Hall Academic Center.