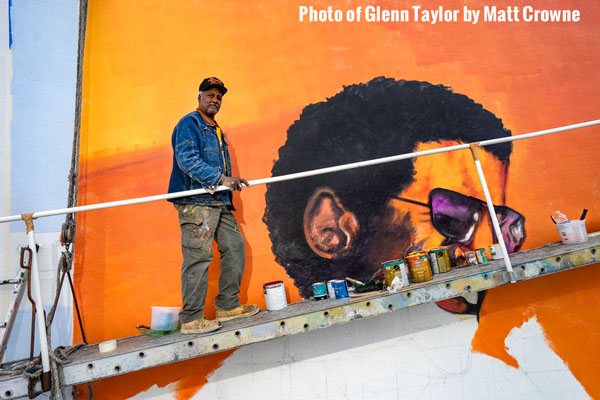 (ATLANTIC CITY, NJ) --  In June, the Atlantic City Arts Foundation (ACAF) released 48 Stories, a collection of 48 unique stories with the common thread of 48 Blocks Atlantic City, the organization's flagship program produced in partnership with Stockton University. 
The people and projects featured in the book testify to the power of art and community. Artists, volunteers, government officials, planners, business owners and residents contributed their voices to this new narrative for the city, sharing a love for Atlantic City and a belief in its potential for renewal.
 "Art touches the human soul in a way that nothing else can. It has the same effect on the soul of a city, which is the collective soul of its people," artist and Atlantic City-native Kelley Prevard says in the book. Councilman Kaleem Shabazz doesn't consider himself an artist, however, he advocates, "Creative venues are crucial to Atlantic City's development. If we had unlimited resources, one of the things I would do is to have murals like those 48 Blocks AC has produced on every vacant building in the city."
Here is an excerpt from 48 Stories, page 33:Welcome to Bungalow Park by GLENN TAYLOR,  Artist, Signwriter and Muralist 
I began my artistic career lettering when I was in Vietnam. I lettered helicopters for the Army and the Cambodians. I also lettered helmets and painted designs. They would fly me all over the country.
---
The article continues after this ad
---
---
When I returned from 'Nam, my art remained with me and became my life's work. I found myself unemployed and with no plan. There was a woman who had a local sub shop. She knew I could draw and offered me a job painting a sign for her. I was paid in breakfast, lunch, and dinner until I finished that sign. After that I would do signs for businesses in the neighborhood and my business began to grow. I became the sign guy. Over the next 15 years I built a reputation as a billboard and sign painter. It took time and effort to break through challenges of racial discrimination, but, in the end, I was doing billboards from Atlantic City to Philadelphia and up and down the coast. That's when I met the Wall Dogs in Chicago and started working with them. We're a group of sign painters who paint murals and we come from all over the world. There are Wall Dogs from Germany, Australia, Japan, Canada and other countries.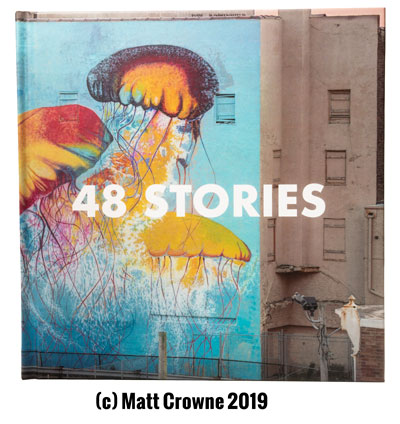 When I heard about 48 Blocks AC, I thought it would be a good project to participate in. I painted a mural on Delaware Avenue. I hope to paint another. At some point I'd like to do some type of interactive sculpture. 
I think art could play a major part in the redevelopment of Atlantic City. There are a lot of local artists connected to the area that could help make that happen. 
Copyright © Atlantic City Arts Foundation 2019. All rights reserved.  Reprinted with permission from ACAF.
The Atlantic City Arts Foundation is a 501(c)3 non-profit organization dedicated to increasing public art access and fostering community art education in Atlantic City, NJ. ACAF develops programs that promote arts-based tourism and economic development initiatives while increasing community pride and civic self-esteem. Programs include 48 Blocks Atlantic City, Chalk About AC and ARTeriors.  
The publication of 48 Stories was made possible through Stockton University's 2020 Initiative grant funding.