originally published: 09/15/2019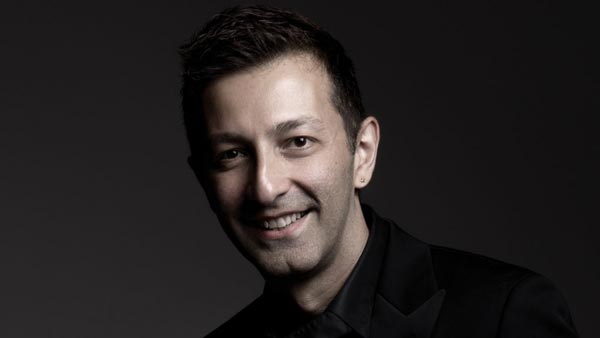 (TOMS RIVER, NJ) -- Armenian-born American pianist Raffi Besalyan takes to the main stage of the Jay and Linda Grunin Center for the Arts  on Friday, September 27 at 2:00pm for an installment of the new Afternoon Recital Series. Besalyan, who lays claim to an international career spanning multiple continents, comes to the Grunin Center with a program entitled "Dances and Transcriptions."
Hailed as "a formidable artist with a commanding presence and rich interpretive gifts," Besalyan is a master of his art and a true heir of the Russian School of pianism. Following his debut at Carnegie Hall, The New York Concert Review described him as "technically brilliant ... playing with a great deal of temperament, speed, and power ... audacious spirit, poetic substance, and deeply felt tenderness." 
Active as a recitalist, orchestral soloist, and chamber musician, critics have praised Besalyan's piano performances for their virility, poetry, and extraordinary technical command.
Please join us for an afternoon of pure indulgence, featuring the diabolical virtuosity of Franz Liszt's Mephisto Waltz; the hair-raising brilliance of Maurice Ravel's La Valse; Sergei Rachmaninov's evocative Etude Tableux Op. 39, No. 6, aptly nicknamed "Red Riding Hood"; and the rhythmically impetuous world of George Gershwin's Three Preludes and Rhapsody in Blue, among other selections.
The Grunin Center is located on the Ocean County College Main Campus, on College Drive in Toms River, New Jersey. Tickets are $12 and are available for purchase online or by calling 732-255-0500.
---