originally published: 09/11/2019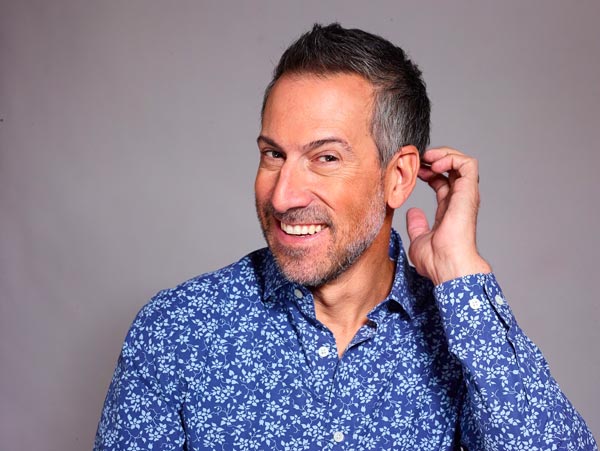 (TRENTON, NJ) -- The Greg Wolf Fund is hosting its 11th Annual Fall Fundraiser at Trenton Country Club on October 4, 2019 at 6:00pm. This year, headline comedian Joe Matarese will entertain the crowd. The Greg Wolf, an all-volunteer non-profit based in Newtown, Pennsylvania, works to aid in the care and comfort of young cancer patients and their families.
Joe Matarese, a native of Cherry Hill, New Jersey, recently starred in 2 comedy specials on Amazon Prime entitled Medicated and The Poster's Wrong. Joe is the creator and star of seven standup comedy albums: Quiet Please, Fixing Joe, Disconnected, When A Comedian Attacks, Medicated, The Poster's Wrong, and Completely Present. He has made appearances on the most sought after TV and radio shows including The Late Show with David Letterman twice, America's Got Talent (where he received a standing ovation from all 4 celebrity judges and the 2000 person crowd), Chelsea Lately, The Late Late Show with Craig Kilborn and Craig Ferguson 5 times, Comedy Central Presents (his very own 1/2 hour special), The Howard Stern Show, 1st place winner of $20,000 on Bravo's reality series Better Half, The Montreal Comedy Festival 4 times, and two development deals with major television networks.
To date, the Fund has given grants in excess of $150,000 to families in need. In addition, the fund contributes monies to fund research, studies and clinical trials specifically related to and directed towards the care, treatment, and cure of hematological malignancies.  More information and ticket sales can be found at thegregwolffund.org/fall2019.
The Greg Wolf Fund was established on January 19, 2005, to commemorate the life of Gregory Joseph Wolf, by his family and by friends who feel privileged to have had Greg touch their lives. In the fall of 2002, at the age of 20, Greg was diagnosed with leukemia. It was during Greg's battle that his spirit, fierce determination and sense of humor gave strength to all around him. The mission of this fund is to honor Greg's life as a "man for others," and to perpetuate his generous spirit by giving back to the institutions and organizations that ultimately defined Greg's life. The fund contributes its resources not only to fund research in the fight against blood cancers, but also to aid in the care and comfort of young cancer patients and their families. The Board of Directors and Officers of The Greg Wolf Fund pledge to all of those who support the Fund, whether through contributions or service, to ensure that Greg's spirit, indomitable will to live, deep faith in God, and love of humankind will live on and will triumph in the battle against cancer.
To make a charitable donation, please contact: The Greg Wolf Fund 15 Old Cabin Road, Newtown PA 18940.
---