originally published: 09/11/2019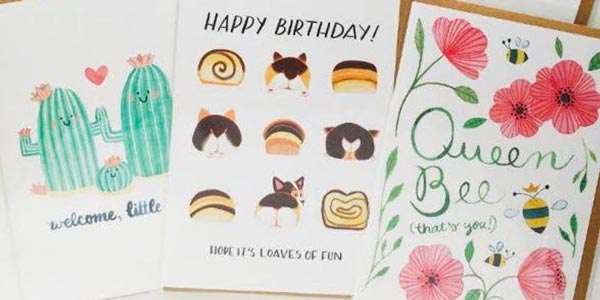 (JERSEY CITY, NJ) --  Watercolor is one of the most versatile media used for landscape, portrait, and abstract painting. Hudson County Community College (HCCC) invites budding artists to enjoy a "Watercolor Workshop" on Saturday, September 28, 2019 from 12:00pm to 2:30pm.  The workshop will be held in the Gabert Library, located at 71 Sip Avenue in Jersey City – across the street from the Journal Square PATH Transportation Center. Space is limited, and the cost is $60 per person.
Katie Perez, illustrator, designer and founder/designer of Katie Pea Studio, will guide attendees through watercolor basics, including color mixing and brush strokes. Ms. Perez will provide tips and tricks that make watercolor painting unique, and will help attendees to develop their confidence and painting style. At the end of the workshop, the attendees will have completed a painting of their own to be framed and displayed. The new artists will also leave with supplies so they may continue practicing their painting.
Those interested in attending may register online or by calling 201-360-4262. Payment by credit card, money order, cash, or check is due at time of registration. Additional information may be obtained by phoning 201-360-4224 or emailing ce@hccc.edu.
The HCCC Division of Continuing Education and Workforce Development classes and courses are designed to help revitalize careers, upgrade credentials, grow businesses, prepare for tests, pursue passions, and enjoy family and friends. Included are classes/courses for professional certifications; careers in education, healthcare, hospitality, technology, and digital marketing; computer software; business and entrepreneurship; the arts; culinary workshops; programs for families and children, including SAT Prep; ESL; and a variety of online programs. Complete information on offerings is available online.
---