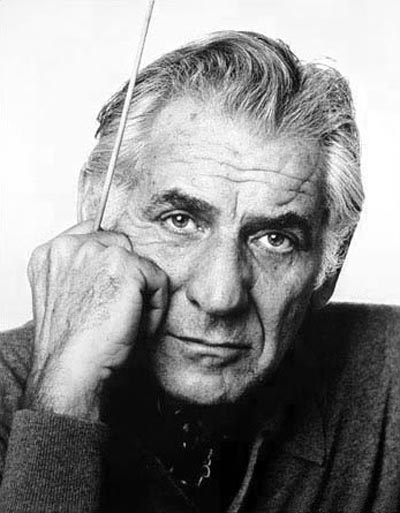 (NEWARK, NJ) --  New Jersey Performing Arts Center presents Conversations in Concert: Celebrating the Theatre Songs of Leonard Bernstein on Saturday, April 4, 2020 at 7:00pm. West Side Story. Candide. On the Town. Leonard Bernstein composed some of the most memorable scores of his generation—but who was the man behind the music? Join a thought-provoking evening of Bernstein songs and stories in this edition of Conversations in Concert, hosted by theater insider Ted Chapin. 
Lenny's daughter, Jamie Bernstein, will pull back the curtain of her father's complex persona, sharing intimate moments and childhood memories from her book, Famous Father Girl: A Memoir of Growing Up Bernstein.
Jazz pianist Bill Charlap & the Bill Charlap Trio will be on hand to perform your favorite Bernstein classics, including "Tonight," "Maria," "Wrong Note Rag" and "Never Land." 
Don't miss this joyful tribute to America's most iconic composer-conductor.
NJPAC is located at One Center Street in Newark, New Jersey. NJPAC has the most diverse programming and audience of any performing arts center in the country, and is the artistic, cultural, educational and civic center of New Jersey – where great performances and events enhance and transform lives every day. NJPAC brings diverse communities together, providing access to all and showcasing the state's and the world's best artists while acting as a leading catalyst in the revitalization of its home city. Through its extensive Arts Education programs, NJPAC is shaping the next generation of artists and arts enthusiasts. NJPAC has attracted more than 9 million visitors (including over 1.7 million children and families) since opening its doors in 1997, and nurtures meaningful and lasting relationships with each of its constituents.
---