originally published: 09/10/2019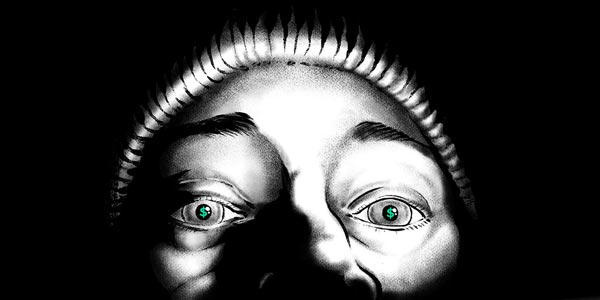 (ASBURY PARK, NJ) -- The ShowRoom Cinema Asbury Park and Paranormal Books and Curiosities get a jump on Halloween – and their annual Halloween night sell-out screening of Halloween (1978) – with three big-screen programs of horror classics - Army of Darkness, House On Haunted Hill, and The Blair Witch Project throughout September.
Rebel Supply Co. Presents Graveyard Shift, Friday, September 13 at 10:00 pm. Army Of Darkness (1992), the third film in Sam Raimi's Evil Dead series, follows the story of Ash Williams (Bruce Campbell), a store clerk who is transported to the Dark Ages by the sinister magic of the Necronomicon. Anchor Bay Entertainment calls it "the most outrageously spectacular horror comedy ever made."
Barrymore Film Center Presents Horror Church, Sunday, September 22 at 11:00am. In House On Haunted Hill (1959), millionaire Vincent Price throws a haunted house party for an unusual assortment of guests. Each is offered $10,000 – if they make it through the night. "…the best of the campy horror films that made [director William Castle's] reputation…" ­–Jonathan Rosenbaum, Chicago Reader
Paranormal Books and Curiosities and The ShowRoom Cinema Asbury Park team up for a 20th anniversary screening of The Blair Witch Project (1999), Wednesday, September 25 at 10:00pm. The film helped popularize the found-footage format and became one of the most financially successful independent films ever made. "…the scariest movie I've ever seen." –Lloyd Rose, Washington Post
Horror Church is a monthly Sunday morning program, co-hosted by Paranormal Books and Curiosities, that features family friendly classic horror films. The series is presented by the Barrymore Film Center, and sponsored by Purple Glaze Donuts. Purple Glaze creates exclusive movie-themed donuts for each event (image attached) and exclusive masks are distributed to all attendees (image attached).
---
The article continues after this ad
---
---
Graveyard Shift is an extension of the Horror Church franchise and features more adult-themed horror films. This series is co-hosted by Paranormal Books and Curiosities, presented by Rebel Supply Co., and sponsored by Kill Screen Games, Groovy Graveyard, Red Rose Bakery and Shoreline Media Marketing Solutions. 
Tickets for the Graveyard Shift, Horror Church, and The Blair Witch Project screenings are available in advance at the ShowRoom Cinema Asbury Park box office and on the website, showroomcinemas.com.  The ShowRoom Cinema, Asbury Park's independent movie theatre, is located at 707 Cookman Avenue in Asbury Park, New Jersey.