originally published: 09/03/2019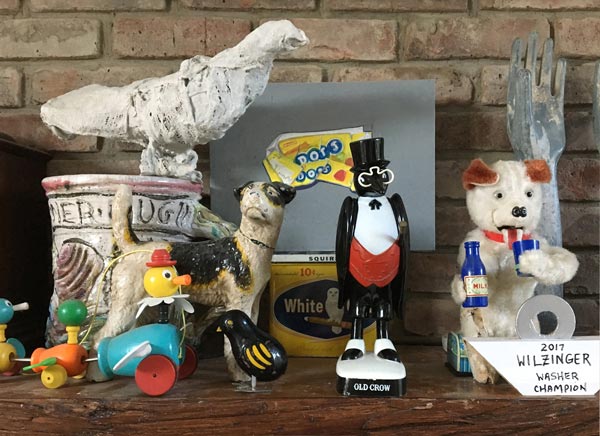 (BRANCHBURG, NJ) -- Raritan Valley Community College's (RVCC) Arts & Design department will present No-Thing In Common, a four-person exhibition of work spanning various disciplines and creative processes, September 27-October 18. The exhibition, featuring work by RVCC faculty members Eric Araujo, Ji Yong Kim, Jeff Mason, and Dot Paolo, will be held in the Art Gallery at the College's Branchburg campus.
An artists' talk will be held Friday, September 27 from 5:00pm-6:00pm in the Art Gallery, followed by a reception from 6:00pm-7:00pm. Both are free of charge and open to the public. Refreshments will be served.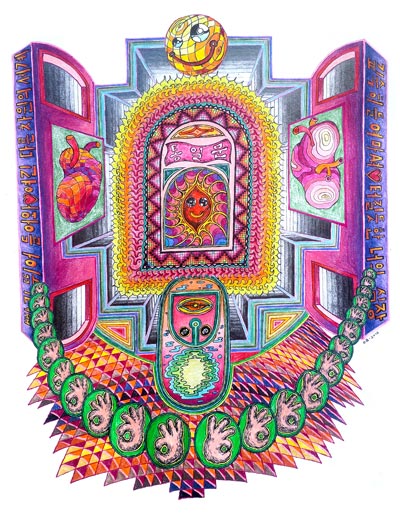 Kim, a resident of Brooklyn, NY, is a full-time instructor in the Arts & Design department. Araujo (New York, NY), Mason (Cranford), and Paolo (Flemington) are all adjunct instructors in Arts & Design. The show is being coordinated by Darren McManus, Assistant Professor and Art Gallery Director.
Eric Araujo is an interdisciplinary artist from New York whose artwork extends across various mediums including sculpture and drawing, as well as site specific public installations. His current work tests the limits of material strength by the combined application of finesse and force. By mixing mediums, he creates complex forms and symbiotic relationships within patterned surfaces. Araujo received his BFA from Pratt Institute and an MFA from the San Francisco Art Institute. He is owner and principal fabricator at Maven Designs LLC and an Installation Specialist for the Museum of Modern Art in New York.
Ji Yong Kim is a Korean American artist whose work explores an intersection between popular culture and spiritual practices. His drawings and paintings adopt traditional and religious imagery and reinvent it into a contemporary, meditative space, while his recent video and installation work meditate upon his personal history and multicultural background. Exhibitions of note include "Scent of Water" in Kofu City, Japan; "New Media Exhibition" at CICA Museum in South Korea; and a group printmaking exhibition in The Glasshouse in Brooklyn, NY. Kim is a recipient of a Civil Society Fellowship through the Vermont Studio Center and has been awarded residencies at AIRY Yamanashi in Japan, Marpha Foundation in Nepal, and Anderson Ranch in Colorado.
---
The article continues after this ad
---
---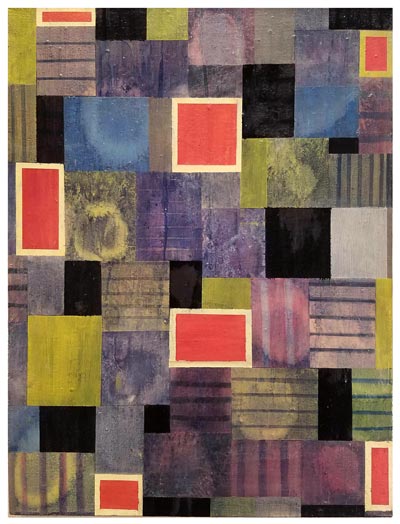 Jeff Mason develops his abstract pictures over periods of weeks or months through multiple layers of revisions with the intent to create visual order. His most recent paintings evidence a broader spectrum of color and texture while maintaining his preoccupation with pattern and design. These works seek to justify elements of regularity and irregularity within a more plastic space. Mason is a recipient of an Individual Artist Fellowship from the New Jersey State Council on the Arts and a Geraldine R. Dodge Fellowship Artist/Educator Grant.
Dot Paolo's studio practice is primarily rooted in printmaking and photography. In her photographic work, she utilizes toys and miniatures in a diorama format to create narratives about how artists make and display their work. Paolo has a BFA from the University of Bridgeport and an MFA from Mason Gross School of the Arts, Rutgers University. A recipient of the Brodsky Center print grant, she has exhibited her work in many group and one-person shows in New Jersey and the tri-state area.
Gallery hours are Mondays, 3:00pm-8:00pm; Tuesdays, 10:00am-3:00pm; Wednesdays, 3:00pm-8:00pm; Thursdays, 10:00am-6:00pm; and Fridays, 1:00pm-4:00pm. On Friday, September 27, the Art Gallery will not open until 5:00pm. For further information, contact Arts & Design, 908-218-8876.
RVCC is located at 118 Lamington Road in Branchburg, New Jersey.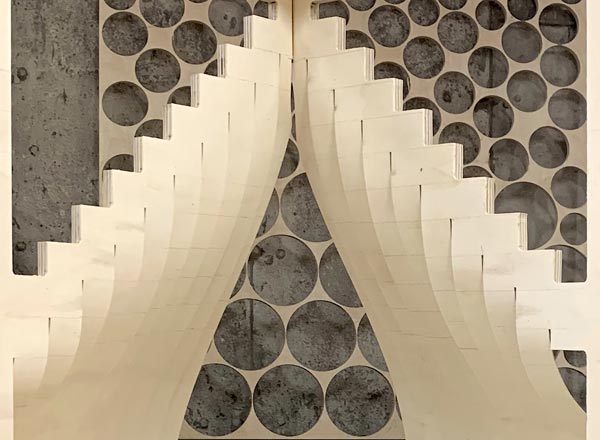 IMAGES FROM TOP TO BOTTOM: 
"Mantle," by Dot Paolo; archival digital print, 18 x 23 inch, 2019
"Hurry Up and Jump In," by Ji Yong Kim; graphite, colored pencil & pen on paper, 14 x 11 inch, 2016
"Touching Base," by Jeffrey Mason; oil on canvas, 24.5 x 18.5 inch, 2018
"Pudenda" (detail), by Eric Araujo; plywood, 72 x 48 inch, 2019