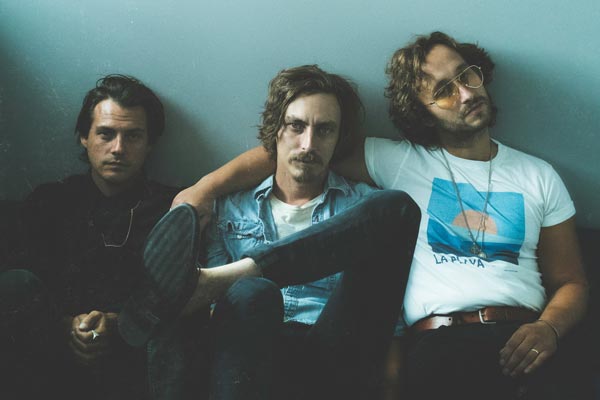 I've always thought of The Parlor Mob as a hard rock band, not exactly Monster Magnet but continuing on that Pride of Red Bank tip. If I am correct in that assessment, their new album "Dark Hour," their first full-length since the 2011 Roadrunner outing, "Dogs," is quite a departure, half of which flirts with EDM.
Following the self-released 2015 EP, "Cry Wolf," the 10-song album is the first ever released by Britannia Row Recordings, the new BMG label of the LP's producer Malay, who won a Grammy with Frank Ocean and also has worked with John Legend and Alicia Keys. Tapping into his hip-hop and R&B expertise, Malay takes The Parlor Mob in a new 21st century rock direction with a groove-laden sound. 
A seamless synthesis of synthetic beats and exceptional drumming by founding skinsman Sam Bey propel blasts of emotion that live up to the album's title, yet are dichotomously surrounded by an upbeat sound. Throughout, vocalist-lyricist Mark Melicia does a great harmonizing with himself within layers of vocals well assembled by Malay.
The resulting inventive, original sound will appeal to a diverse audience hopefully including their longtime fans who may be a bit jarred by the new direction. I particularly like the opening track, "All I'm Holding Onto," Makin Waves Song of the Week at AsburyMusic.com, its "Radio Jersey" show, as well as Makin Waves' Spotify and YouTube playlists. The track serves an eclectic example of what follows: a combination of moody but danceable rhythms and expression of angst and longing within The Parlor Mob's foundation of edgy rock 'n' roll
"House of Cards" switches things up with a political-minded cross between Led Zeppelin and The White Stripes with great blues rock along the edge of garage rock in a statement about the current unsustainable climate, both political and atmospheric. The psycho drama of "Gun in My Hand" is the closest to The Parlor Mob of old with hard, heavy rhythms and a strong Zeppelin vibe, especially Mark's Robert Plant-like vocals. And "No Harm" is an excellent showcase for Sam's big beats and guitarist Paul Ritchie's squawking psychedelics. 
Among the tracks that take the band in a danceable direction are the rhythmic tug-of-war of "Someday," the surprisingly upbeat break up song "Setting with the Sun," the '80s-inspired "So Low," the tribal-sounding closer, "Not Your World," and the moody, atmospheric title track.
Fans can get their groove on during a month-long 20-city tour national tour that kicks off Sept. 24 in Cleveland and concludes with a hometown show on Oct. 25 at the Stone Pony. Fellow local faves Deal Casino are on half the tour, including area dates on Oct. 22 at World Café Live in Philadelphia and Oct. 23 at Metro in Baltimore.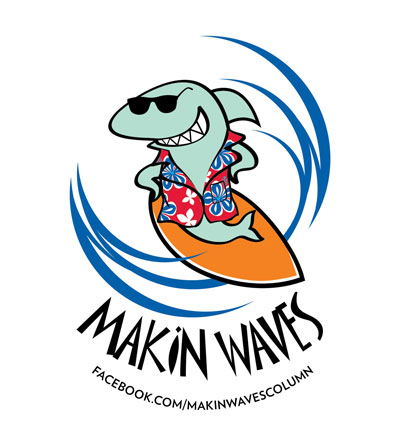 Bob Makin is the reporter for MyCentralJersey.com/entertainment and a former managing editor of The Aquarian Weekly, which launched this column in 1988. Contact him at makinwaves64@yahoo.com. And like Makin Waves at www.facebook.com/makinwavescolumn.