originally published: 08/25/2019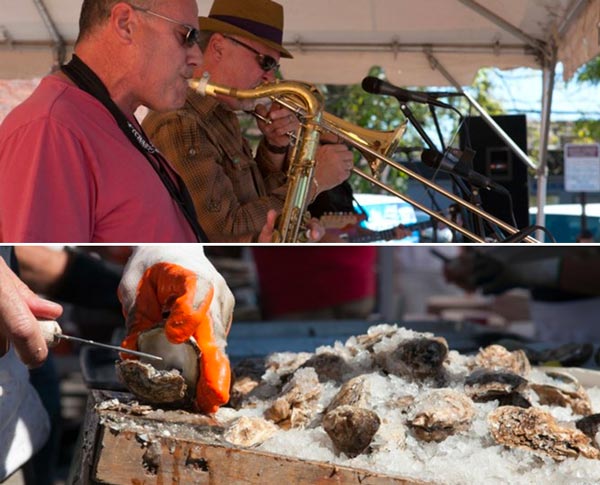 (RED BANK, NJ) -- The Red Bank Guinness Oyster Festival will celebrate its 10th anniversary on Sunday, September 29 from noon to 6:00pm. The popular festival will kick-off at noon in Red Bank's White Street parking lot and promises to offer a diverse selection of savory bites, tasty beverages, quality live music, and fun for all ages.
Already highly attended for its music line-up and eclectic food and drink, including fan favorites like fresh oysters and the Emerald Isle's most treasured stout, the 2019 Red Bank Guinness Oyster Festival also includes family-friendly activities. Curated for children of all ages, the afternoon event will include a petting zoo, and a bevy of children's rides and games.  
Two stages on the festival grounds will include an impressive showcase of local and regional bands including: The Weeklings, Brian Kirk & the Jirks, Tim McLoone & the Shirleys, Almost U2, Alan Chez & Brothers of Funk Big Band, Fish Eyed Blues Band, and Atlantic Watch Pipes & Drums.  
"It's one of the hallmark festivals of Red Bank's calendar year and the perfect way to celebrate the start of the fall season in Red Bank," commented James Scavone, executive director of Red Bank RiverCenter. "Seafood lovers claim that September marks the best time of year to enjoy oysters. This festival provides families, residents, and visitors with the opportunity to sample oysters and other local seafood at their peak while also experiencing the best of Red Bank's offerings - all for a good cause."
Proceeds from the $5 entrance fee to the Red Bank Guinness Oyster Festival will be split between three Red Bank-based benefactors: Monmouth Day Care Center, T. Thomas Fortune House, and Red Bank RiverCenter. Red Bank RiverCenter, in conjunction with RUE Events, manages this award-winning festival. 
Red Bank Guinness Oyster Festival will begin at noon on Sunday, September 29 and continue until 6:00pm. Admission is $5 per person; children under the age of 10 will be admitted for free.  Parking is free throughout Red Bank on the day of the festival. A rain date of October 7, 2018.
Event Sponsors are: Asbury Park Press, Guinness, Harp, Smithwicks, Guinness Blonde, Ritchie & Page, Kettle One Vodka, News 12 NJ, WRAT, Thunder, The Boss, 98.5, 1410, WJLK The Point, Foodtown, NY Waterway, Russell Reid, Speakeasy, Spitball, Tommy G Show, Starland Ballroom, Circus Wines, Opici, Black Box Sangria, Ruffino, Constellation, Nobelo, Ame Du Vin, El Coto, Opici Sangria, World Subaru, Molly Pitcher, Oyster Point, ChillRX, CubeSmart, Bath Fitter, The Melting Pot of Red Bank, and Hackensack Meridian Health Riverview Medical Center.
---