originally published: 08/14/2019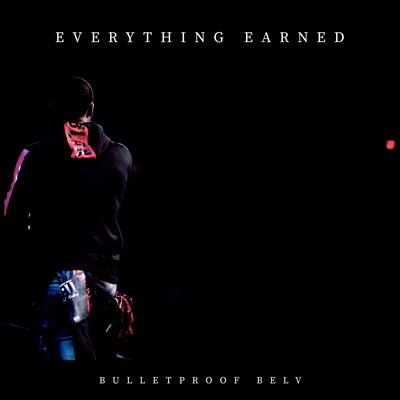 Asbury Park rapper Bulletproof Belv's latest LP is "Everything Earned." PHOTO BY VINNY DISTEFANO
Prolific Asbury Park rapper Bulletproof Belv is back with his third full-length album in only 19 months following last year's "With or Without You" and 2017's "11:11 Wishful Thinking." Much more sexually graphic and violent than its predecessors – as well as other more positive and uplifting Asbury area rap -- "Everything Earned" features just Belv and his producer El Trapo Cheese without any of the guest appearances that powered the first two albums. 
The eight-song collection kicks off with the quasi title track, "Earned It," an examination of how faith without works is dead that features great wordplay in the chorus, "Everything earned from the cradle to the urn, I earned it." The sequel to Belv's 2017 local hit, "Dark City Lights," is the Makin Waves Song of the Week and can be heard four times daily at AsburyMusic.com, two more times on the station's "Radio Jersey" show, as well as at Makin Waves' Spotify and YouTube playlists.
Whereas "Earned It" is a sequel to "Dark City Lights," the closing "Insane Wave" is a sequel to the opener, as well as the 2018 single, "Wave Runner," feat. platinum-selling North Jersey rapper Fetty Wap. All three look at the mean streets of and around Asbury's Bangs Avenue, where Belv was raised and shot twice at close range, yet survived, hence, Bulletproof. Like "Wave Runner," "Insane Wave" is dedicated to Wave Runners – or Born Gettas – a group of rappers consisting of family and close friends with whom Belv collaborates and utilizes as a sounding board. 
A 10-year window into their rough 'n' tumble lives offers a glimpse at their often violent adventures with "10 Summers 10 Winters." That's followed by "We Just," a chronicle of sex buddies who scam for money. It's interesting how the couple in this track are "just fucking," whereas a little later on, Belv expresses heartache in "Loved and Lost," a powerful breakup song.
"Everything Earned" also includes:



"Build Another," a look at how Belv remains connected to the community in which he was raised




"Scream," an expression of a desire to perform, particularly once again at such high profile venues as Asbury Lanes and House of Independents




"Far Away," a play on the Michael Corleone line from "The Godfather" – "keep your friends close and your enemies closer" – which Belv inverts by keeping his enemies as far away as possible because they can be so violent. 



Look for Belv to announce live shows right around Labor Day. Until then, enjoy "Everything Earned" and its bleak and broken landscape that depicts what life is like for most of Asbury Park rather than the La La Land of the well-enforced waterfront.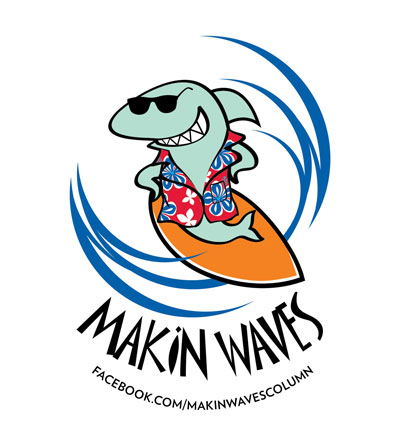 Bob Makin is the reporter for MyCentralJersey.com/entertainment and a former managing editor of The Aquarian Weekly, which launched this column in 1988. Contact him at makinwaves64@yahoo.com. And like Makin Waves at www.facebook.com/makinwavescolumn.