originally published: 08/11/2019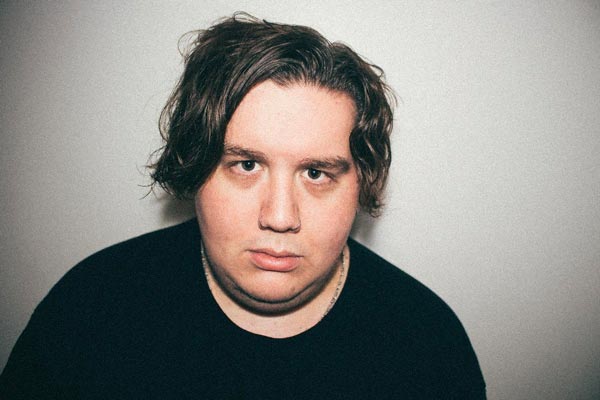 Jonathon Fraser, also known as Northbound has signed to Smartpunk Records. His first installment Karma Heart is a short and sweet 3-song collection of emotional, vulnerable, and honest songs which is now available on all digital platforms as well as a limited edition square 7-inch flexi disc that's exclusive to Smartpunk's online store. Also, Fraser recently wrapped up a full-length album in Canada with producer Sam Guaiana (Like Pacific, Silverstein) which you can expect by early 2020.
"The heart in Karma Heart is in reference to my own heart," explains Jonathon Fraser. "I don't want to lift the veil on exactly what it means because I'd like people to come to their own conclusions about what it means to them. To put it simply, it's an observational thought on karma and whether or not it exists."
"Every song is very different, but people who listen to Northbound know that the songs are all tied together through my sense of storytelling," adds Fraser. From an autobiographical account of a drunken night ("Stick Around") to the immense joy that comes with having feelings for someone ("Tonight") to the fear that comes with giving your heart to somebody as an adult ("Piece of Mind") – Karma Hearttouches on love, loss, anticipation and everything in between.
Jonathon Fraser comes from a different world than most of his peers. After years of DIY touring in the punk and hardcore scenes, Fraser has a very hands-on approach to everything he does, and this has allowed him to be impressively prolific since he began releasing music under the Northbound moniker in 2012. Though it started out as an acoustic solo project, Northbound quickly evolved to its current hybrid state between acoustic and full band. This dynamic allows Fraser the flexibility to be the primary songwriter, as well as play shows as a solo act if touring bandmates are unable to join him. In the meantime, Jon plans to tour extensively, so be sure to catch a Northbound show!
---