originally published: 08/08/2019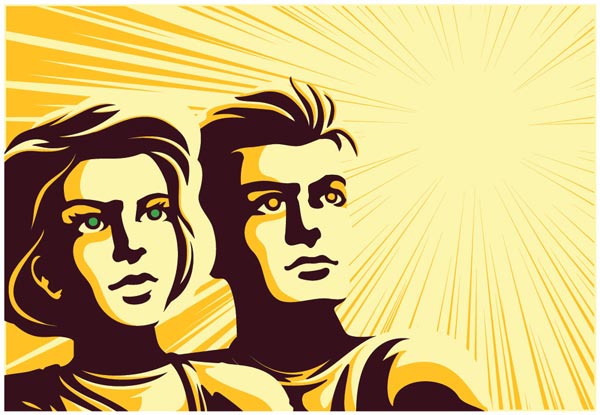 (LONG BRANCH, NJ) -- Long before "fake news" entered our lexicon, it was called propaganda. And in the Soviet Union, circa 1938, it was the grease that kept Stalin's machinery of terror in motion. Memoirs of a Forgotten Man by D.W. Gregory is a play that takes us to a world where justice is arbitrary and freedom as we know it does not exist. It involves a Soviet journalist with the gift of total recall. A psychologist seeking to rehabilitate herself.  A government censor with a secret past. Over two decades their fates become entwined as victims and collaborators in Stalin's campaign to rewrite public memory. 
New Jersey Repertory Company presents the play from August 15 through September 15 as part of its National New Play Network Rolling World Premiere.  Other theaters participating in the rolling World Premiere include Contemporary American Theater Festival in Shepherdstown, West Virginia and Shadowland Stages in Ellenville, New York.
NJ Rep's production is directed by James Glossman and stars Amie Bermowitz, Steve Brady, Andrea Gallo, and Benjamin Satche. 
D.W. Gregory is a playwright and educator residing in Washington, DC. Her work examines and critiques American culture with a political lens and comedic twist, and has won and been nominated for numerous awards.  As a teaching artist and artist in residence, she's also had the opportunity to write for youth theatre.  She is a member of the Dramatists' Guild, an affiliated writer with The Playwright's Center in Minneapolis, and an affiliated artist with National New Play Network.
New Jersey Repertory Company has announced several special events revolving around the production.
---
The article continues after this ad
---
---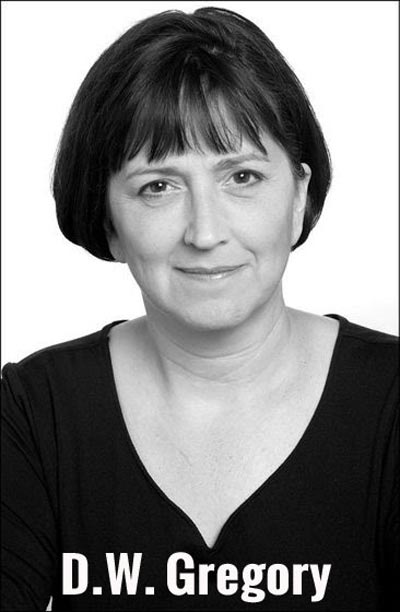 Post-Show - Following the first performance of Memoirs of a Forgotten Man on Thursday August 15  there will be a talk-back with playwright, D.W. Gregory and director, James Glossman.
Pre-Show -- Join NJ Rep in the theater lobby for "Coffee with Gabe" at 7:00pm on Friday, August 16 or 2:00pm on Saturday, August 17 for a pre-show discussion of "Synesthesia and Memory" as presented in Memoirs of a Forgotten Man with Dr. Gabor Barabas to be followed immediately by the performance.
Dr. Gabor Barabas received his B.A. from N.Y.U. in English Literature, then attended the University of Cincinnati where he received his medical degree. Subsequently, he trained at Children's Hospital of Philadelphia with an internship in pediatrics followed by a fellowship in child neurology that included a year at the Wistar Institute for virology. Over a three decade career, Dr. Barabas founded the Divisions of Pediatric Neurology at Robert Wood Johnson Medical Center and Monmouth Medical Center, was on the teaching and research faculty of Rutgers Medical School, and concurrent with his private practice, was the Medical Director of the Matheny School and Hospital for severely disabled children and adults.
Post-Show Art - Islands in the Sun by Annette Margulies. Also on Friday, August 16 immediately following the performance, attendees can meet the featured lobby artist - who will talk about her work.  "Whether it is a separation from your loved ones, nature's unforeseen wrath, or the constant changes surrounding us, our responses to these events affect us in the most unexpected ways. In experiencing these events—particularly in our attempts to influence and control them--one finds passion, dreams, joy, anger, disappointment and sorrow. Expressing these emotions on canvas is irresistible to me—it's why I paint" - Annette Margulies, artist.
Post-Show - Kenneth Womack, professor and award-winning novelist, will be giving a talk-back after the Thursday, August 29 performance of Memoirs of a Forgotten Man. Ken will be discussing his experience living in the Soviet Union in 1990 as it relates back to the content of the play. 
Kenneth Womack is Dean of the Wayne D. McMurray School of Humanities and Social Sciences at Monmouth University, where he also serves as Professor of English. He is Editor of Interdisciplinary Literary Studies: A Journal of Criticism and Theory, published by Penn State University Press, and Co-Editor of the English Association's prodigious Year's Work in English Studies, published by Oxford University Press. Over the years, Ken's work as teacher and writer has earned numerous awards, including the Grace D. Long Faculty Excellence Award (2002), Penn State University's Alumni Teaching Fellow Award (2006), Northern Illinois University's Golden Anniversary Alumni Award (2009), Penn State Altoona's Honorary Alumni Award (2009), and the Kjell Meling Award for Distinction in the Arts and Humanities (2010). In 2013, Ken was selected to serve as the sixth Penn State University Laureate.
New Jersey Repertory Company is located at 179 Broadway in Long Branch, New Jersey.