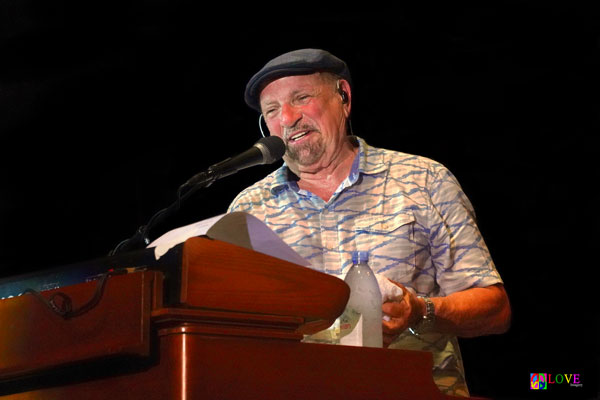 A scorching heat wave is gripping the region this Friday, July 19, 2019 evening, but in Ocean Grove, NJ, the cool ocean breeze brings welcome relief.
There's a mist on the ocean as surfers catch a wave for one last ride.
People wade in the water, picnic on the beach, and stroll the Ocean Grove boardwalk as the sound of the surf lulls them to a relaxed state that is a summer evening at the Jersey Shore.
Patriotic American flags decorating the pier billow in the breeze and signs proclaim that this year is the 150th anniversary of Ocean Grove, a town which was founded in 1869. 
To help celebrate this momentous occasion, the Ocean Grove Camp Meeting Association has a rockin' night of music starring Felix Cavaliere's Rascals and The Stephen Bishop Band set to begin at the community's Great Auditorium.
---
The article continues after this ad
---
---
Inside the historic venue, music lovers ready themselves for an evening of classic pop music. Instead of a program, concert goers are given hand fans to use during the show to keep themselves cool.
Stephen Bishop — along with musicians Jim Wilson on keyboards, Troy Dexter on bass and guitar, and Burleigh Drummond on drums — takes the stage.
Opening with his 1976 Top 40 hit, "Save It For A Rainy Day," Bishop's mellow voice rings out on this soft-rock classic.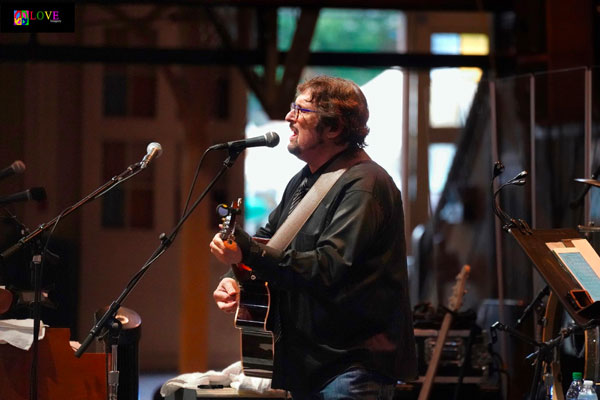 The audience applauds as they wave their fans to which Bishop jokes, "I've never seen so many fans before."
Announcing, "This is from my album, Be Here Then," joking, "I'm still trying to figure that one out," Bishop launches into "Pretty Baby," a country ballad which features a Jim Wilson keyboard solo.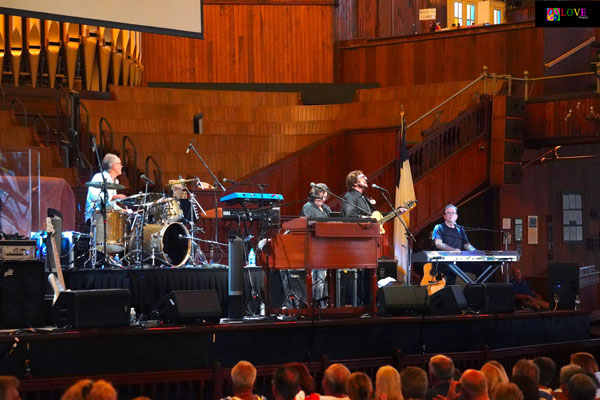 Music lovers nod their heads to the beat as Bishop and the band perform.
A piano intro opens "Looking for the Right One," a slow ballad. After Bishop's falsetto pleads for "the right one" on this love song, the full melodic line of the piano and guitar are featured on the musical interlude.
Announcing, "It's great to be here," Bishop reveals, "This next song is a big wedding song. I get asked to perform it at friends' weddings. It's from the movie, Tootsie."
The crowd applauds when Bishop mentions the title, "It Might Be You."
With its bell-like piano part supporting the melody, Bishop sings his 1983 Top 40 hit which was nominated for an Academy Award.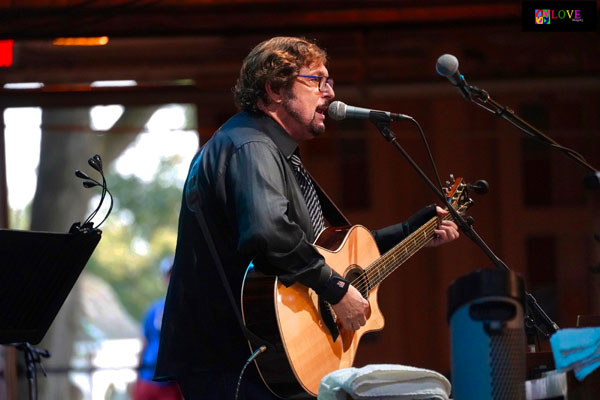 Crooning, "Lying on the sand watching seabirds fly/Wishing there would be/Someone waiting home for me," many in the crowd join in on the "Something's telling me it might be you/It's telling me it might be you/All of my life" refrain.
Following large applause, Bishop announces, "I was in the movie Animal House," acknowledging, "When John Belushi smashes the guy's guitar at the toga party, that was me!"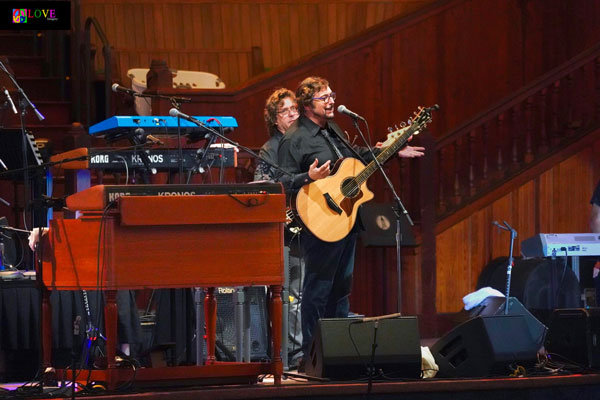 Audience members clap along as Bishop performs his original composition, "Theme from Animal House." Employing his falsetto and then his baritone voice, Bishop invites the audience to sing along with him on this comical song.
When an audience member yells out, "Take your tie off!" Bishop jokes, "No! Fashion over comfort!" before launching into his 1978 Top 40 hit, "Everybody Needs Love." Audience members bop in their seats and wave their arms to the beat of this happy number which features a rhythmic Troy Dexter electric guitar part.
After introducing the members of his band, Bishop performs his Academy Award-nominated composition for the film White Nights, "Separate Lives." On this poignant number which Phil Collins catapulted to #1 in 1985, Bishop sings, "You have no right to ask me how I feel/You have no right to speak to me so kind/I can't go on just holding on to time/Now that we're living separate lives."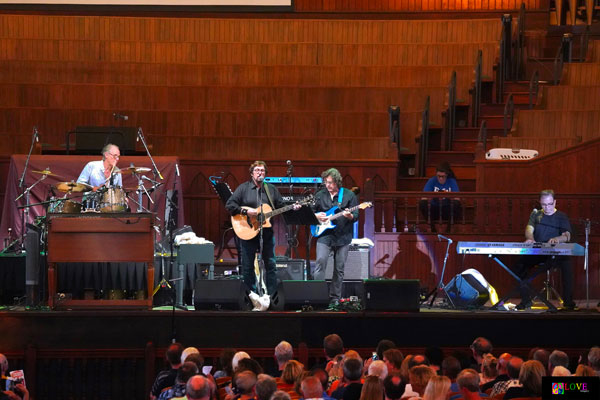 The audience responds with avid applause and Bishop exclaims, "I'm excited to see Felix Cavaliere's Rascals tonight — they've had so many hits!" before acknowledging, "I bought their first album."
Continuing, "I wrote this next song in Silver Lake years ago. It's based on this one chord which I used to play over and over, so I ended up doing something with it," Bishop launches into his 1977 Top 20 hit, "On and On."
Opening with "Down in Jamaica/They got lots of pretty women/Steal your money/Then they break your heart," the crowd happily joins in singing on the well-known "On and on/She just keeps on trying/And she smiles when she feels like crying/On and on, on and on, on and on" chorus.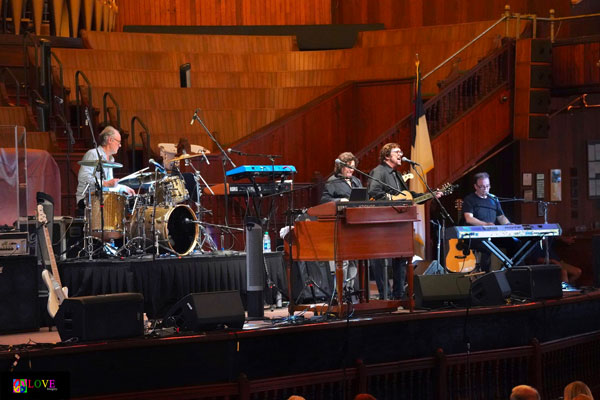 The audience rises to its feet for Stephen Bishop and his band.
During a short intermission, we chat with several members of the audience who share their opinions of Bishop's performance.
Comments Clare from Sea Girt, "It was beautiful. We're here because we love both Stephen Bishop and Felix Cavaliere. I completely enjoyed Stephen Bishop, and now I'm looking forward to hearing Felix perform tonight."
"Over the years, I've seen some great shows at the Great Auditorium," says Clare, adding, "I love coming here and, also, going to Days Ice Cream around the corner, and walking down to the beach, too — Ocean Grove is an amazing town where you can enjoy live music."
Mike from Ocean Grove remarks, "People are here despite the heat," before noting, "and I really enjoyed hearing Stephen Bishop play a couple of tunes that I'd forgotten he wrote."
Continuing, "His music sounded so good in here," Mike explains, "The Great Auditorium has the best sound you'll find anywhere in New Jersey. The sound comes out and it just keep going — it really has the best acoustics of any place around."
Rick from Spring Lake Heights also enjoyed Stephen Bishop's set tonight stating, "I really liked the song from Animal House and I liked 'On and On' as well."
Liz from Ocean Grove agrees declaring, "I never knew Stephen Bishop wrote the theme to Animal House! I remember seeing Animal House in the movies. At the time, I was nine months pregnant and I was laughing so hard I nearly went into labor."
Continuing, "I know that song is 41 years old because my son turns 41 next month," Liz adds, "and I liked 'It Might Be You,' from Tootsie, too — that's a beautiful song," before concluding, "They really do have some amazing shows here at the Great Auditorium."
The lights dim and Felix Cavaliere's Rascals — Vinny Santora on drums, Benny Harrison on keyboards, Mike Severs on guitar, and John Howard on bass — take the stage along with the members of The Asbury Horns.
The audience cheers as Felix Cavaliere, sporting a spiffy looking chap cap, takes his place at the organ and launches into the easy groove of Wilson Pickett's "In the Midnight Hour."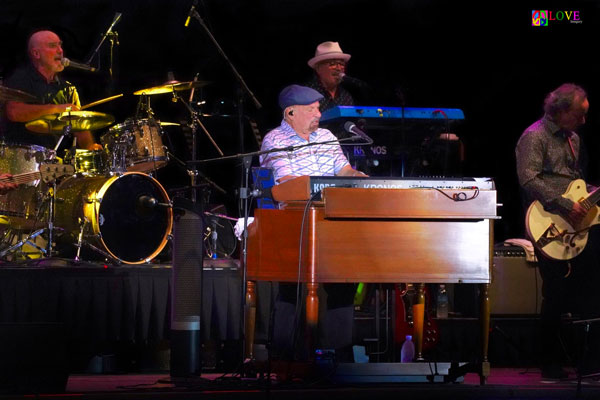 Cavaliere's Hammond B3 swirls as The Asbury Horns add their own special funk to this blue-eyed soul train of rhythm.
Welcoming the crowd, Cavaliere says, "How you doing? I usually say, 'If you feel like dancing…,' but I wouldn't advise it tonight!" before asking, "But how about singing?"
Here, the audience echoes him as Cavaliere cleverly segues into a smokin' version of Sly and the Family Stone's "Thank You (Falettinme Be Mice Elf Agin)."
Following avid cheers and applause, Cavaliere says, "This next song was written on the island of Oahu. We had a hit record at the time, and I wanted people to know how good that feels."
At this point, Cavaliere and his Rascals launch into a masterful rendition of Felix's 1967 hit, "It's a Beautiful Morning."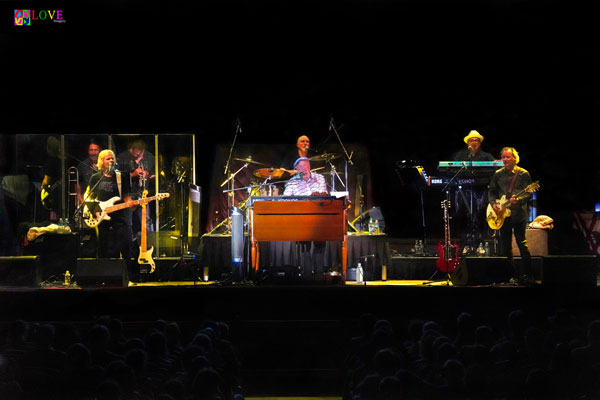 Cavaliere's voice is strong and melodious as images of a young Felix fill the big screen above his head. As he ad libs vocally over the horns and swirling organ, tight rhythm section playing from bass, guitar, and drums fill out the sound.
After asking, "How many of you remember the Summer of Love?" Cavaliere performs 1967's "A Girl Like You."
Cavaliere sings, "Must be you that caused this feeling in me/You that fills me confidently/You that brings out the best in me" before Benny Harrison plays a jazzy keyboard solo and Vinny Santora is featured on the drums on this swinging arrangement which also features trombone, sax, and trumpet solos from the Asbury Horn musicians.
The horns continue the excitement on "Love is a Beautiful Thing" as images of hearts and everyday objects flash on the overhead screen. Then, Cavaliere reveals, "Pat Benetar ended up singing my song!" before launching into "You Better Run."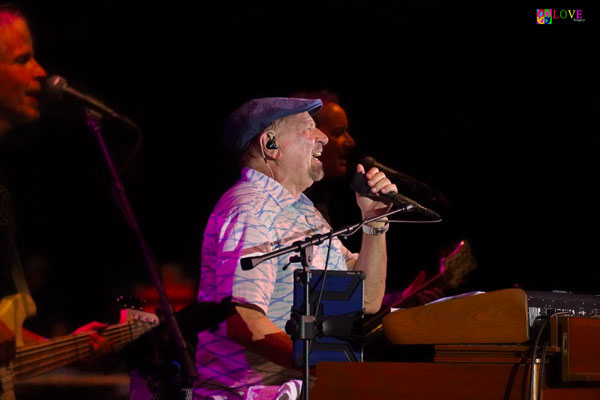 Caveliere's voice cries out singing "Whatcha trying to do to my heart?" while the horns and drums drive the song, the arrangement increasing in intensity as the vocals, horns, and instruments build to a frenzied pace.
Following "It's Wonderful," a straight-ahead rocker which celebrates life, Cavaliere says, "We're going to ask Vinny to sing and play the drums."
Here, Santora is featured on "I Ain't Gonna Eat Out My Heart Anymore" as the iconic red and black Atlantic label of the 45 rpm record of this funky rocker appears on the big screen.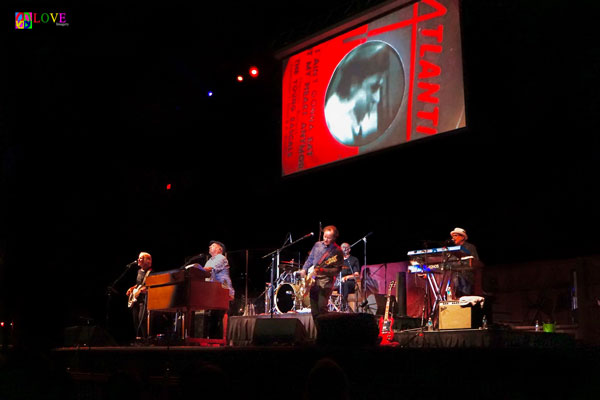 Mike Severs plays a fast and furious guitar solo while stage lights flash and keep time to the music.
The crowd cheers and Cavaliere says, "We started working in New Jersey at the Choo Choo Club in Garfield. The owner told me what makes a good band, saying, 'You get everyone up to dance and then they go back to their seats and drink! ' So we wrote fast songs, and one of them was 'Come On Up.'"
Colored lights dance over the audience as Cavaliere and Co. perform this straight-ahead rocker.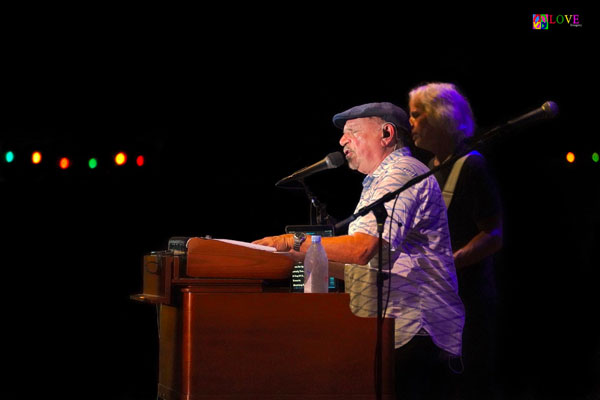 The horn players dance back and forth to the infectious beat and Cavaliere's organ fills the auditorium as he says, "Many years ago we didn't have the internet, FaceTime, or Facebook. We had music! We knew how it felt to fall in love — we wrote a song about it. We all heard it. We all sang it. Get that feeling back. Sing along — it will make you feel good!"
Here, the group segues into Jackie Wilson's "(Your Love Keeps Lifting Me) Higher and Higher," the audience happily singing along on the refrain.
The party continues with the Rascals' 1967 Top 20 hit, "I've Been Lonely Too Long," the sound continuing to build intensity as Cavaliere sings and soulfully wails on the organ.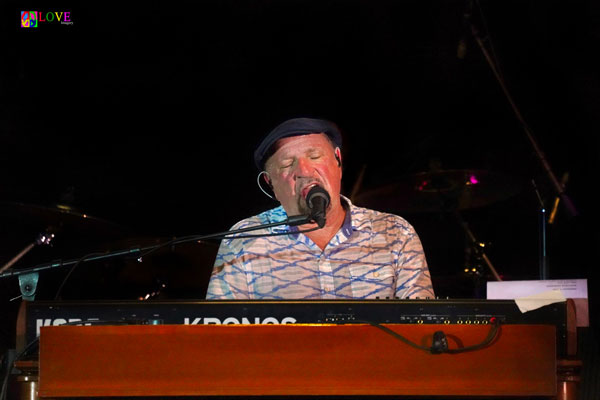 Lights dance and audience members dance in the aisles, in spite of the heat.
Rays of light swirl across the ceiling of the Great Auditorium on "A Ray of Hope," the horns punctuating this upbeat anthem.
The crowd begins to applaud when they recognize the keyboard intro to The Rascals 1967 #1 hit, "Groovin'." The crowd drinks in the music emanating from the stage and claps mightily as Felix cheers on a Mike Severs guitar solo.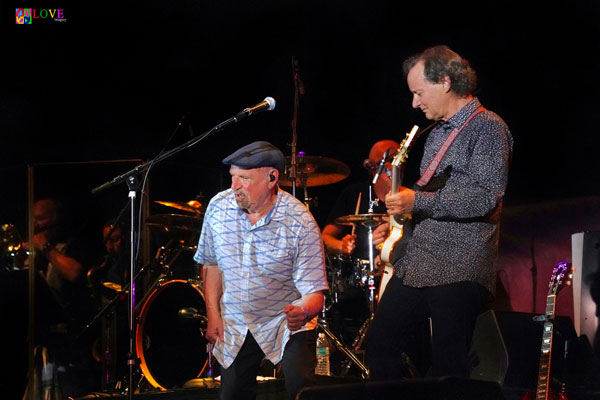 The audience sings along with the band as they segue into such classic '60s hits as The Temptations' "My Girl," and "Just My Imagination (Running Away with Me)."
After Cavaliere asks, "How many of you remember 45s?" the audience responds with cheers.
Continuing, "The 'B' side sold as many copies as the 'A' side," Cavaliere recalls, "One time, this guy comes up to me and gives me a kiss and says, 'You changed my life! You put my song on the other side of 'Groovin'."
Here, he and his Rascals perform a soulful version of "Mustang Sally," a number which went on to become a hit for Wilson Pickett.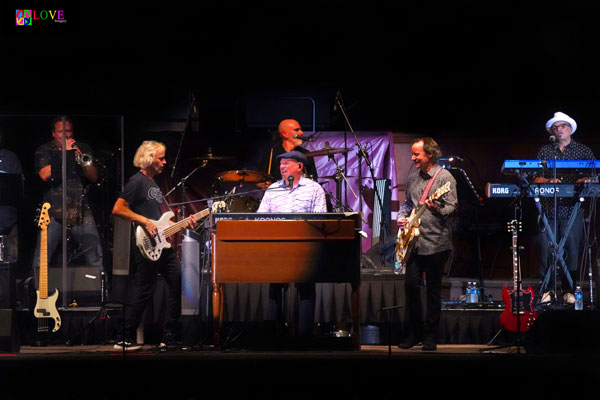 Funky and energetic, the number is accompanied on the big screen with images of beachballs, '60s dancers, and hula hoops, before the crowd joins Cavaliere in singing snippets of The Rolling Stones' "It's Only Rock and Roll," the famous "Na… na-na-na-na… na-na-na-na…" refrain of Wilson Pickett's "Land of 1000 Dances," and The Temptations' "Get Ready," before segueing back into "Mustang Sally."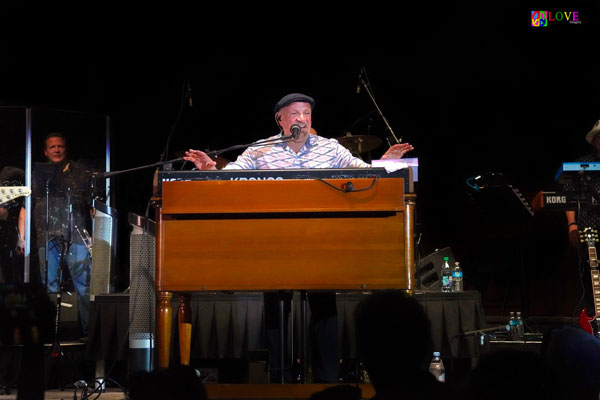 After thanking everyone for singing, Cavaliere turns the microphone over to keyboardist Benny Harrison who handles the lead on The Young Rascals' 1967 Top 5 tune, "How Can I Be Sure."
Vinny Santora plays a marching drum beat as Cavaliere thanks all of the Vietnam veterans in the house and recognizes "our brothers and sisters serving overseas" with a rendition of "People Got to be Free."
As the band plays a dynamic version of this 1968 chart-topper, audience members dance while Cavaliere sings, "Listen, please, listen, that's the way it should be/Peace in the valley, people got to be free."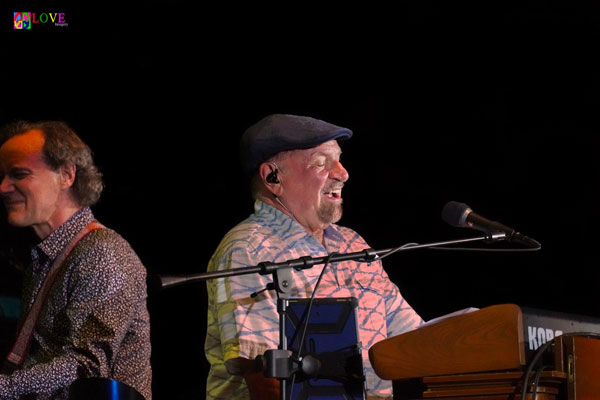 His soulful vocal is followed by a slapping and rollicking John Howard bass solo.
Announcing, "I hope you had a good time tonight," Cavaliere says, "We have one more song."
With this, Felix and the group perform a roof-rockin' version of The Young Rascals' 1966 #1 hit, "Good Lovin'." Audience members dance and sing along as Cavaliere comes downstage to shake hands with members of the crowd.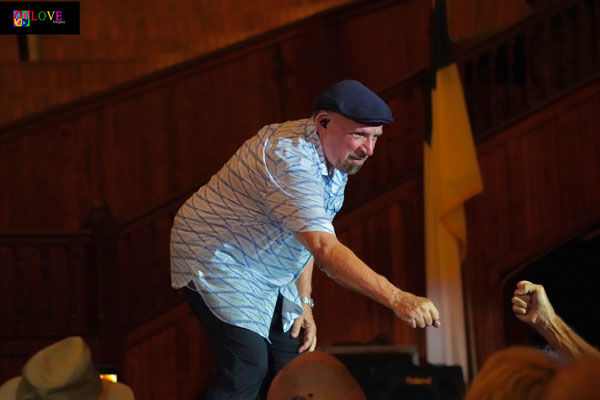 Asking the audience to sing a verse for him as he continues to shake hands, everyone happily complies, the song coming to a roaring end while people cheer and applaud for a great performance.
As audience members make their way out of the Great Auditorium, we chat with several in the crowd who share their opinions of Felix Cavaliere and his Rascals' performance tonight.
Says Tommy from Toms River, "I loved it! I've been listening to Felix Cavaliere's music forever. He and his band rocked, and they sounded great in this auditorium. I'd come see them again anytime."
Whereas Rudy from Wall calls Cavaliere's performance "Wonderful," June from Wall recalls, "I grew up listening to Felix Cavaliere's music. His voice sounds great, and he has such a good band, too," before adding, "It brought back so many good memories of seeing bands at Woodstock and at the Beacon Theatre in New York, too."
Paul from Glastonbury, CT says, "I was here at the Great Auditorium for worship on Sunday, and now I'm back for rock and roll on Friday. It was so worth sticking around for! I'm a guitar player and I really wanted to hear Felix Cavaliere and his Rascals play 'Good Lovin',' and it was tremendous! He sounds so good and he and his band put on such a fun show — I loved every minute of it."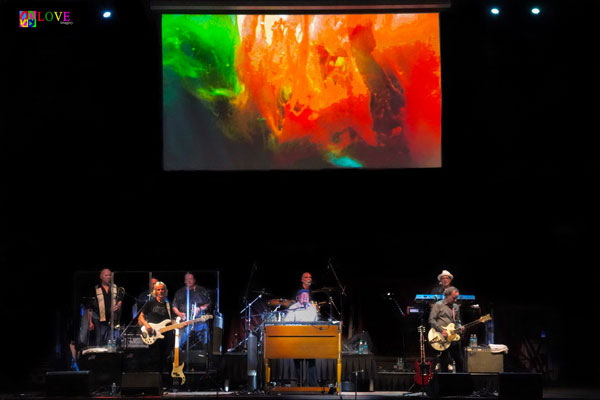 We also chat with a family from Monmouth Beach.
Says Dad Jim, "Felix Cavaliere was just awesome! My favorite song was 'A Girl Like You' — it reminded me of my youth and brought back so many memories. In my opinion, the best music in the world comes from this era."
Mom Joyce agrees adding, "Felix Cavaliere was amazing! He's just one reason we love to come to concerts here at Ocean Grove."
Daughter Laurie reveals, "I'm a second generation Felix Cavaliere fan. He sounded amazing and the energy was great!"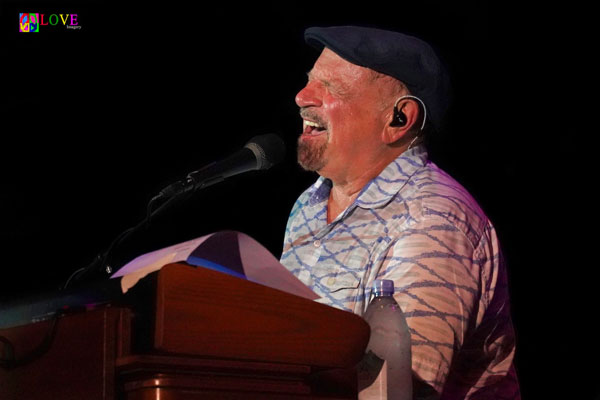 Revealing, "I happened to hear the song 'Groovin'' on the radio on the way here tonight," Laurie asserts, "I have to tell you — Felix still sounds great on it; he was awesome!"
Lastly, we get a chance to chat with Felix Cavaliere himself who tells us, "We had so much fun tonight! It's like a homecoming playing Jersey, and we appreciate it."
Noting, "I'm so proud of this band — you can see the joy when they play," Cavaliere explains, "Most of the players come from Nashville, but the horns tonight are from Asbury Park."
Continuing, "Remember — we had two Rascals from Jersey and two from New York," Cavaliere concludes by declaring, "When we play this area, the audience feels it…and we feel it too!"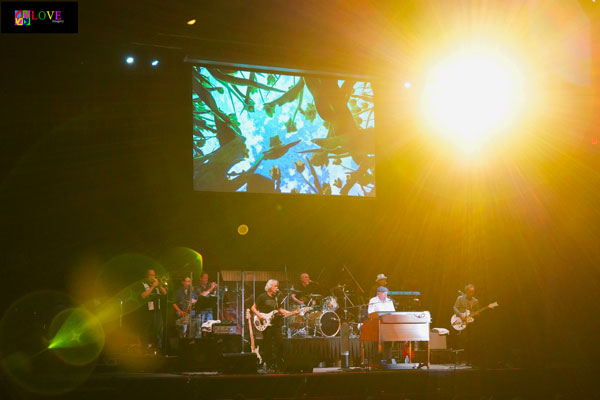 To learn more about Felix Cavaliere's Rascals, please go to felixcavalieremusic.com. For more on Stephen Bishop, click on stephenbishop.com. For further information about upcoming concerts at Ocean Grove's Great Auditorium — including Doo Wop Extravaganzastarring The Belmonts, The Brooklyn Bridge, The Toys, Sonny Turner, and Bobby Wilson on August 31 — please go to www.oceangrove.org/shows.
Photos by Love Imagery
Spotlight Central. Your source for Jersey entertainment news and reviews
Love Imagery Fine Art Photography. all you need. peace/love/flower/power