originally published: 07/23/2019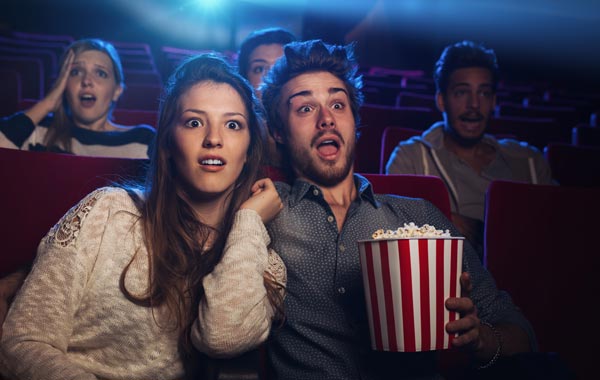 (SOMERVILLE, NJ) -- On Thursday, August 8th, Ville Fest Inc. will host a fundraising gala open to the public at Village Brewing Company. This fundraising event is in efforts to raise money for the inaugural Ville Film Fest on October 5, 2019. Accompanying exceptional drinks and food will be a raffle offering amazing prizes from local businesses.
General admission tickets for the gala are $60 and include 5 raffle tickets. VIP Tickets are available for $100 and include15 raffle tickets. Tickets are available for purchase online. Additional raffle tickets can be purchased the day of the gala.
Local businesses who have contributed to the raffle include: Project Pub, Tapastre, Verve, Cheech's Own, Quad Cinema, Wolfgang Steakhouse, Artisanal Tattoo, Blue Sheep Bake Cake, Tatyana's Fitness Center, Bridgewater/Somerville YMCA, Bridgewater JCC, Life Time Fitness, Zinburger, The Only Game in Town, Yestercades, The Fresh Market, Kings, Reading Cinemas, VintEdge Wines & Spirits, Bridgewater Fit Body BootCamp, The Fabling Fox, Illustrated Beauty, Just Subs, Carton Brewery, Village Brewing Company, Evolve, Ville Film Festival, Montclair Film, Tessuto, and many more.
Ville Fest was started by the founders of Cheech's Own Coffee Company, Steven Chiocchi and Kyle Marino. They met in high school for their shared love for film and have been working on various projects and ventures ever since. Growing up in Bridgewater and Somerville, both wanted to make Somerville a focal point for fine arts and tourism. With other events focusing on music, crafts and artistic works already happening, Chiocchi and Marino saw an event celebrating independent film as a great opportunity to return to their roots.
"It wasn't until we met Barbara though that the Ville Film Festival went from just a concept to a reality.' says Steven Chiocchi. 'She told us that if we were going to do a film festival in her own backyard, she wanted to be involved."
---
The article continues after this ad
---
---
Barbara Vasconez is a film graduate from New York's School of Visual Arts and has been involved in various film festivals including Tribeca, Rooftop Films, Hamptons Film Festival, Montclair Film Festival and more. Applying her programming experience to the group's overall vision, things picked up quickly after Barbara got involved. As Director of Operations she has wasted no time developing a roadmap to achieve the group's goals.
Establishing an event of this size isn't an easy feat, which has prompted the group to use a variety of methods to raise money to go towards venues, A/V and sound equipment, vendors, and accommodations. The gala is one approach, as the group will be launching an Indiegogo to assist in their crowdsourcing efforts.
"Through the proceeds from the gala and our Indiegogo campaign, we hope to raise enough to make this film festival a phenomenal experience for both attendees and filmmakers," says Vasconez, 'we want to continue doing this annually."
The gala will be a private event open to those who purchase admission through the Eventbrite listing or at the door. Ville Fest is offering early bird discounts that include an exclusive cocktail hour event as well as a pack of raffle tickets.
"We have to give a lot of credit and love to the local businesses. They've shown a lot of support through their raffle offerings," says Marino. Some of the raffle prizes are from local businesses such as Verve, Lifetime Fitness, Artisanal Tattoo, Wegmans and more."
Ville Film Fest is also looking to raise funds through an IndieGoGo crowdfunding campaign. All proceeds generated from this campaign will go directly towards making the inaugural event an amazing event for all.