originally published: 07/23/2019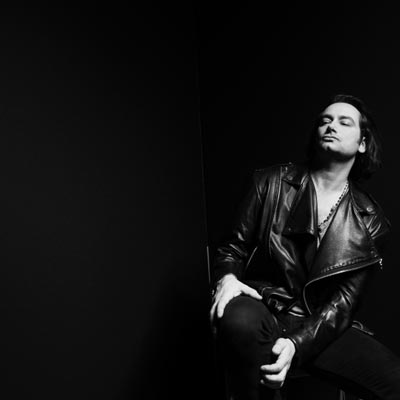 (HOLMDEL, NJ) -- The Holmdel Theatre Company presents its second installment of Broadway at the Barn with American Idol finalist and two-time Tony Award nominee Constantine Maroulis on Friday, September 6 at 8:00pm. Tickets are $75. Alice Ripley, the first performer in the series, sold out her performance in June.
Maroulis was born in Brooklyn and moved to Wyckoff, New Jersey, when he was five. He graduated from Ramapo High School in 1993 and went on to earn a B.F.A. in Music Theater from Boston Conservatory. He broke out nationally as a contestant on American Idol's fourth season. He not only grabbed everyone's attention with his incredibly theatrical voice, but with the music he performed – rock 'n' roll, a genre rarely heard on Idol until Maroulis. But he didn't just sing the songs, he performed them as only a musical actor could. Paula Abdul once told him that he was going to make Broadway cool for everyone again. She was right.
After Idol, Maroulis found himself starring on Broadway in The Wedding Singer. He would go on to receive a nomination for the Tony Award for Best Performance by a Leading Actor in a Musical for his role in Rock of Ages in 2009, and a Drama League Award Nomination for a Distinguished Performance Award for Jekyll and Hyde in 2013.
"What was amazing about Rock of Ages was that we did bring in a new audience. We brought in an audience of people that had never been to a Broadway show before. They were like, 'This is really cool; I love Broadway and I'm going to see other shows!'"
---
The article continues after this ad
---
---
Constantine channels appreciation for his visibility and success through working even harder, including Tony Nominated work as a producer of Broadway's revival of Deaf West's Spring Awakening, as well as recently releasing the singles, "All About You", "Here I Come" and "She's Just Rock N Roll," from his upcoming album slated for a 2019 release. "In a way, there are two me's—the guy driving the van-and-trailer, and the guy onstage in front of millions.  I want to be like a really great utility player on a baseball team and play every position on the field. That feels honorable," he says.  Constantine's clout is growing on Broadway, as his name is attached to many upcoming projects both as producer and actor.
"I always knew I was going to do something within the entertainment business. From a young age I told everyone that," the New Jersey-based performer says. "I always had a plan. The streets of New York were my college. I hustled a ton, pounding the pavement selling clothes, doing real estate, just anything to support my dreams. I was the kid with a mic in one hand and a briefcase in the other."
Tickets are $75 and available online.  The Duncan Smith Theater is located at 36 Crawfords Corner Road in Holmdel, New Jersey.