originally published: 07/10/2019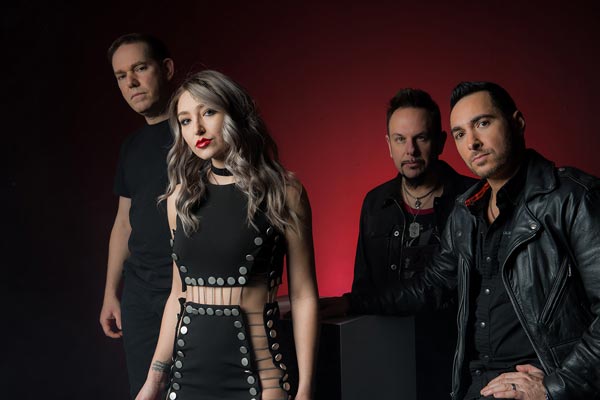 North Jersey hard rockers Reality Suite have expanded upon their 2018 self-released "Awaken" EP with the 12-track LP "Awaken (Deluxe)," their debut for the Denmark label Lions Pride Music. PHOTO BY DAVID NARDIELLO
For 10 years, childhood friends Brian King (drums), Antonio Valenti (bass) and Joe Padula (guitars) have been slugging it out in the local music scene as the three founding members of the North Haledon-based Reality Suite. Their hard work and fierce determination have paid off. With Kimmii Heart, the melodic hard-rock band's adored lead vocalist since 2013, Reality Suite have released their international debut for the Denmark label Lions Pride Music.
The 12-track "Awaken (Deluxe)" features four great new songs added to the heralded self-released five-song 2018 EP, "Awaken." There are also three bonus tracks, including an unplugged version of the EP track "Grave," as well as radio edits of two new songs. 
They are the LP's first single and video, "Kiss the Ring," a fun but furious refusal to conform within an abusive relationship, and the likely next single, "Wrong with Me," a self-examining survival saga of a fool in toxic love featuring great gang backing vocals.
The sassy "Kiss the Ring" is the Makin Waves Song of the Week, which can be heard four times daily at AsburyMusic.com, 6:45 p.m. on Friday and Monday on the station's "Radio Jersey" show, and at Makin Waves' Spotify & YouTube playlists. "Kiss the Ring" also can be enjoyed as one of the year's best videos by a Jersey band with Kimmii stepping into the ring at Savage Boxing & Fitness in Hackensack for a fun mix of beauty and beast infectiously lensed by Alex Kouvatsos of Blackwolf Imaging.
Co-produced with the band by hard-rock helmsman Mike Ferretti (Sevendust, Saliva) and pop/R&B producer Earl Cohen (Lady Gaga, Jessica Simpson, Pink), the LP version of "Awaken" also features the new tunes:



"Blame It on Angels," a tale of redemption that's as beautiful as it is exciting, especially Kimmii's soaring vocal and Joe's squawking guitar






"Bury Me Alive," poppy hard rock along the lines of Bon Jovi and Def Leppard but with better vocals and a particularly strong drum performance by Brian, all of which has been captured in the band's latest fun video.



Their first full-length since the internationally acclaimed 2015 self-produced effort, "Skinn," Reality Suite's latest collection of power chords and power vocals also features the "Awaken" EP tracks:



"Live Now Forever," a Randy Rhodes-like guitar scorcher balanced out by strong vocal harmonies. 




"Cut, Burn, Bruise," a spirited salute to Brian's late mother within a tug-of-war of love




"Dead to Me," a rockin' stomp in which Kimmii takes on the role of Mafia Princess, while another fun gang backing vocal adds to the punch to the vengeful tale




"Lust," one of the strongest vocal turns on a tune about obsession. 



Throughout the album, I like the way Kimmii's vox goes from angelically sweet to witchy snarl within a verse; Joe's guitars solos soar and explode, and the machine-gun rhythms of Antonio and Brian make it sound as if there's a double-bass drum on some tracks. Check it out live when Reality Suite open for L.A. '80s rockers RATT on July 13 at the Keswick Theatre in Glenside, Pa. They'll also play Aug. 24 at The Chubby Pickle in Highlands; Aug. 30, Crossroads, Garwood with Centennials and Circle of Grief, and Oct. 11, Revolution Music Hall in Long Island.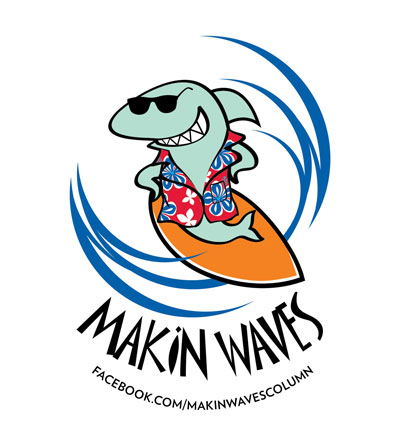 Bob Makin is the reporter for MyCentralJersey.com/entertainment and a former managing editor of The Aquarian Weekly, which launched this column in 1988. Contact him at makinwaves64@yahoo.com. And like Makin Waves at www.facebook.com/makinwavescolumn.