originally published: 07/10/2019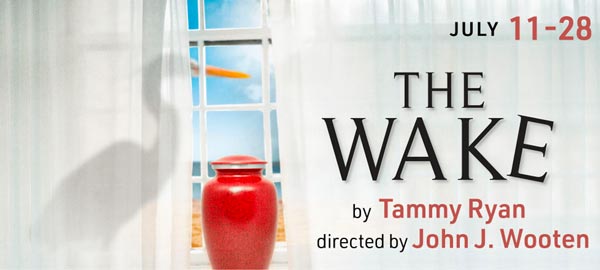 Maggie and Rosemary rent a beach house in Florida to scatter their sister's ashes six months after she loses her battle with cancer. They soon find themselves and their partners staring down a hurricane. As the storm begins to rage, strange encounters with wildlife signal something more is going on. The premise may appear rather dark, but playwright Tammy Ryan views her latest work as a comedy.
Ryan's play, entitled "The Wake," won the 2019 Premiere Stages Play Festival out of more than 650 submissions. It's being presented at the Bauer Boucher Theatre Center – located on the campus of Kean University – from July 11 through July 28.
"It took me a long time to write this play because it deals with a loss of a sister with cancer and an environmental aspect that's impacting them while they're trapped in the house," explained Ryan. "Both of these could be pretty heavy subjects, but I wanted to approach it with a light touch. I think of it as a comedy. It's very funny and they have very skilled comedic actors playing the roles."
The cast includes James Gushue, Wayne Maugans, Kathy McCafferty and Kelley Rae O'Donnell. John J. Wooten, producing artistic director of Premiere Stages, directs the production, which is the playwright's fourth to be produced at Premiere Stages.
"I love working there because they understand what a playwright needs in terms of a new play," said Ryan. "They don't take a long time to decide: there's a contest, they pick a play and then they either do a reading, develop it or produce it - and they do it all right away. Having that momentum in developing the play is really helpful."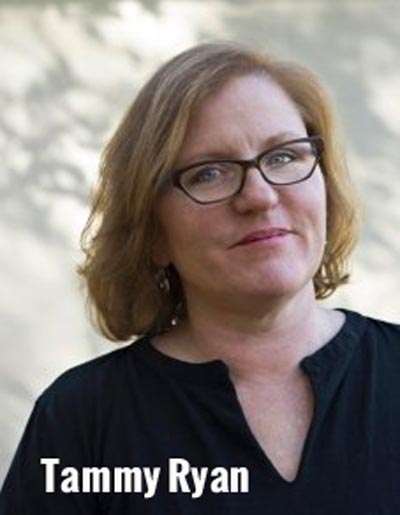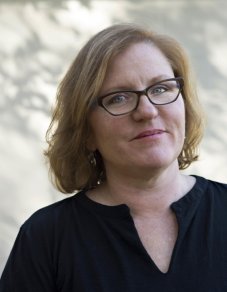 Ryan's work has appeared in the Garden State at Premiere Stages and Luna Stage in West Orange, and regionally at Pittsburgh Playhouse, 29th Street Rep and Florida Stage. She is a former recipient of the American Theatre Critics Association's Francesca Primus Prize for her play "Lost Boy Found in Whole Foods," which was originally developed and produced at Premiere. Wooten also helmed the New Jersey Premiere of Ryan's acclaimed play, "Soldier's Heart."
"John (Wooten) is a playwright himself, so he understands the dramaturge involved," continued Ryan. "He's a great director and we have developed a good relationship over the years in terms of working well together. I know what he's going to say by now. I can see where he's going, and he knows where I'm coming from. It's a great director / playwright relationship. I tend to work with the same people a lot because it's just easier. I live in Pittsburgh, so I'm not in the New York area. I'm always a little outside of that and I have to travel to work somewhere, so I want to make sure I'm working with a company and people that get my work and that I respect and know it's going to be a good experience."
The respect is clearly mutual. When asked what Premiere Stages likes about Ryan's work, Wooten says, "Tammy creates worlds that are unique and thought-provoking. She frequently explores contemporary themes in her work, but does it in a way that allows audiences to form their own conclusions – affording them the experience of contemplating a play long after the performance has ended. Her characters are fully fleshed out and highly engaging. You increasingly feel like you are sharing the space with wonderfully complex human beings."
As with many of her plays, "The Wake" was inspired by a true story. The playwright then builds upon that inspiration to create something new that still feels real.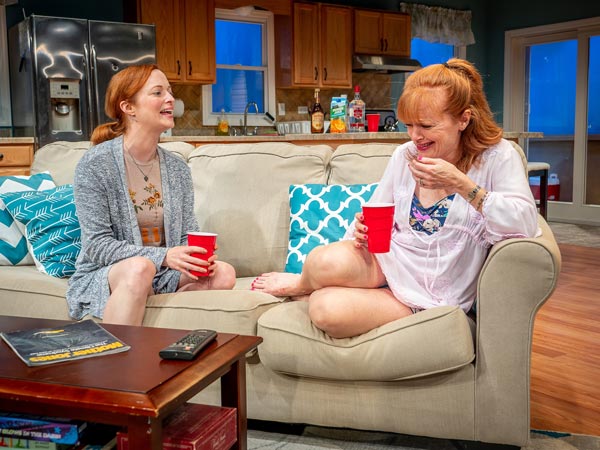 "One thing I always say is that none of it happened and little of it is true," said Ryan. "They're not really straight autobiographical - although much of it is inspired by that and then fictionalized. That's where the art making comes in - I have to take the experiences and turn them into fiction."
In addition to a play about family, "The Wake" also tackles two important and fascinating topics – our relationship with nature and climate change. The former involves a heron that was on the beach every day her family was there. Ryan describes it as hanging around them most of the day; it would show up in the morning and then come back in late afternoon.
"It was a real presence on the beach," recalled Ryan. "This was on Melbourne beach, which is also a turtle sanctuary. There was so much wildlife there. Since I had this experience on the beach, I've read and talked with other people that often feel the people they've lost through nature. I felt it in a very real, palatable way. So it was coming together with the grief of my sister, the grief of what I feel for what's going on with the planet, and how we are sort of divorced from nature; that's not good for human beings, we need nature. We are nourished and replenished and will survive based on our relationship to nature."
The issue of climate change is one that Ryan has personally experienced in her hometown. Pittsburgh experienced 116 days of rain in the first 160 days of 2019. Ryan, who moved there in 1988, says she has never seen a year like this. While many people see climate change as a political issue, Ryan notes it takes a lot of energy to deny what is happening or to fail to see the changes that are occurring. The idea of one's relationship to nature is a major focus of the work as well. It's a subject that more and more playwrights are incorporating into their plays.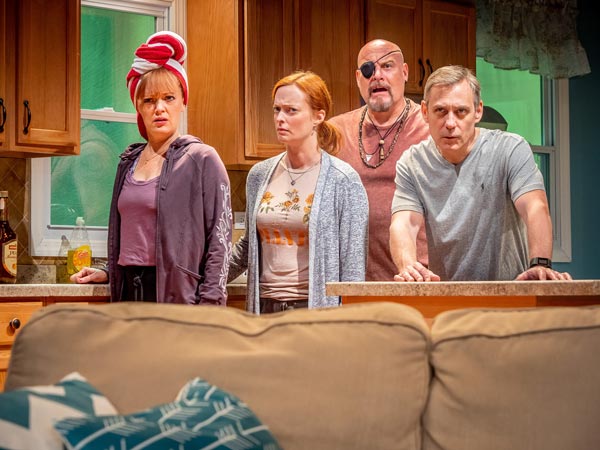 "I think all artists are writing about it and I think you're going to see it more and more," continued Ryan. "The hurricane (in the play) comes very quickly. It may come in a sort of supernatural fashion. I did a lot of research on hurricanes and wanted to make it as plausible as possible, but it is a play. I'll be asking the audience to willingly suspend their disbelief in certain moments, although I imagine the play takes place in the near-future, as hurricanes get worse and they whip up faster and seem unusual."
She hopes audiences leave after having a good laugh and perhaps a cry or two, but mostly that they think about their relationship with nature and their loved ones in a different way.
Wooten adds, "In addition to enjoying the humor and power of Tammy's play, I hope patrons contemplate its message - that we share a responsibility for the people we love and the world we live in. And as long as we carry the legacy of those who helped to shape us, their light never dims."
Kean University's Bauer Boucher Theatre Center is located in Vaughn Eames Hall, 1000 Morris Avenue, Union, NJ. Tickets are available online at premierestagesatkean.com
Photos by Mike Peters