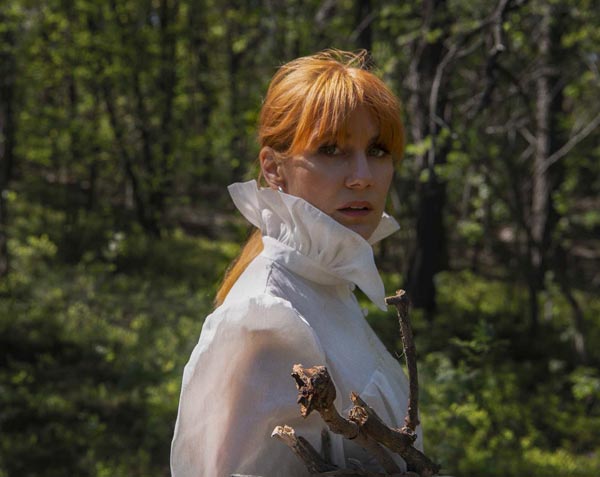 Place a trip hop-esque soundscape in an episode of David Lynch's Twin Peaks and there you have it – Sandra Andreis' debut solo release, "Raising My Standards": a set of updated jazz standards transformed into modern fighting songs for equality.
The first single "As Time Goes By," a reworked version of the classic tune from Casablanca, was released on International Women's Day (March 8th), and it was met with much acclaim in her native Sweden.
The second single, "Summertime" was released on June 14th and is now followed by a poetic music video set in Morocco and Sweden.
"Summertime is such an iconic song from Porgy and Bess with deep roots in American spirituals and has been standard fare for decades and across generations. Updating it at a time when human rights, and specifically women's rights, are once again being put to the test, in a way I had hoped I wouldn't experience in my lifetime, feels important. My fight to ensure my daughter will never be forced to endure these inequalities continues."
Andreis, more commonly known for her work as an actress in both film (Venice Film Festival award-winning The Reunion) and television (European hit series The Sandhamn Murders), describes her journey of creating this EP as a personal face-off with the gender norms pervading so much of music, especially the jazz of her youth.
---
The article continues after this ad
---
---
"Just like children's books and laws, music needs to be updated. Summertime is one of the most beautiful lullabies I know, and my version draws from the pure, raw female power that has born and bred generations.The original is sung by a woman comforting a child that isn't her own, wishing for her to grow up under the best possible circumstances free from oppression."Your daddy's rich and your mama's good-looking.
My reworking of the lyrics is simple but effective – a woman is no longer reduced to her looks, taught that her appearance is crucial to her survival. I also grant the child in the song a voice, allowing her to demand attention.That constant and complex exchange between parent and child – to nurture and be nurtured.The difficulty in adapting to various roles over the course of a lifetime. There is something both beautiful and heartbreaking in that tension."