originally published: 07/03/2019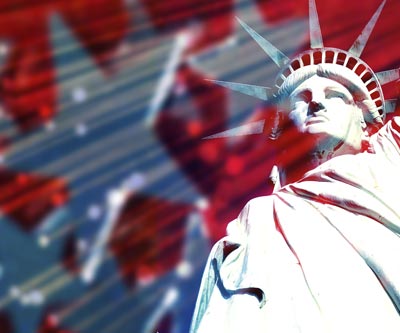 (SOUTH ORANGE, NJ) -- Student journalists from WSOU 89.5 FM will be spending their Independence Day in Manhattan covering the 43rd annual Macy's Fourth of July Fireworks. The Macy's Fourth of July Fireworks are one of the country's biggest fireworks displays. As fireworks shower the skyline from 9:20pm to 10pm, WSOU reporters Wilnir Louis and Isabella Bellomo will give updates live on air throughout the festivities and interview bystanders for a story they're producing for "Pirate News Desk," WSOU's weekend news show.
"Macy's fireworks and New York City go together like peanut butter and jelly," Louis said. "To go to such a prestigious event with the help of our college radio station is an opportunity I know I will cherish throughout my lifetime."
The reporters will also keep WSOU's listeners informed with quotes and pictures from the fireworks through the News Department's Twitter account, @wsounews.
"I'm excited to be a part of an important tradition for New York," Bellomo said. "It's a new experience for me, but I am looking forward to connecting with the locals who come every year. There's nothing like the energy of the Fourth of July."
Macy's first Fourth of July fireworks ceremony was in 1976, and the show is considered one of the nation's highest profile July Fourth celebrations. The fireworks will launch from the Brooklyn Bridge for the first time since 2014, as well as from four barges in the lower East River.
---
The article continues after this ad
---
---
WSOU 89.5 FM, which began broadcasting in 1948, is the student-run radio station of Seton Hall University, housed in the College of Communication and the Arts. Celebrated for its loud rock format and coverage of Seton Hall athletics, WSOU's signal reaches all five boroughs of New York City and much of northern and central New Jersey, and is available on iHeartRadio. WSOU was the 2016 winner of the National Broadcasters Association's Marconi Award for Noncommercial Station of the Year. More information about the station can be found online at www.wsou.net and www.facebook.com/WSOUFM.