originally published: 06/29/2019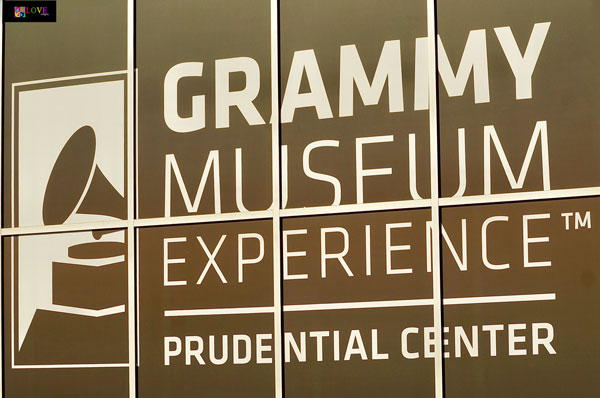 (NEWARK, NJ) -- The GRAMMY Museum Experience (TM) Prudential Center's latest travelling exhibit is "Woodstock: Fifty Years Down the Road", a photographic essay consisting of over 40 original photographs, shot through the lens of festival photographer Henry Diltz, that tell the story of the most famous music festival in history. The all-new exhibit will make its East Coast debut on Thursday, July 18, running through Sunday, October 6.
Tickets to visit the GRAMMY Museum Experience(TM) Prudential Center range from $7 to $10 and can be purchased online. The museum is open Tuesday through Sunday 11:00am to 6:00pm on non-event days and 11:00am to 8:00pm on event days.
Curated by the GRAMMY Museum(R) in Los Angeles, "Woodstock: Fifty Years Down the Road", provides fans an intimate look into the hallmark three-day festival firmly cemented in American popular culture history over 50 years later.
"The Woodstock Festival is a powerful reminder of the impact music can have on culture and social consciousness," said Mark Conklin, Director of Artist Relations & Programming, GRAMMY Museum Experience (TM) Prudential Center. "We are honored to bring this unique perspective on the most iconic musical event in American history to New Jersey, where the appreciation of musical heritage is paramount. The stunning images captured by Henry Diltz give us a window into one of the most extraordinary periods in our country's history."
Henry Diltz is one of American popular music's most noted photographers. From the mid-1960s on, when he began capturing the music scene in Los Angeles' Laurel Canyon, Diltz's vast catalogue of images is essential to comprehending the heyday of rock.
---
The article continues after this ad
---
---
Diltz was a musician before he began dabbling in photography. A founding member of the Modern Folk Quartet, Diltz played banjo and sang with the band. He stumbled on a career in photography after casually photographing musicians in and around Los Angeles. Diltz became a major name in rock photography after one of his pictures was selected as the cover shot for the self-titled debut album of Crosby, Stills & Nash in 1969. That summer Diltz went to Woodstock to document the three-day festival. Having full access of the festival grounds, Diltz worked tirelessly to capture the meaning of Woodstock—onstage and off.
Since then, Diltz's images have graced the covers of dozens of rock albums, while his photos of such pop music stalwarts as Joni Mitchell, Mama Cass Elliot, Jim Morrison, Neil Young, Jackson Browne and many others are now considered classics.
"Woodstock: Fifty Years Down the Road" is one of the many exhibits and events hosted at GRAMMY Museum Experience(TM) Prudential Center. Current interactive exhibits include "New Jersey Legends, "Drum Interactive: Max Weinberg", "Ray Charles & The Raelettes", "Rap Interactive: Wyclef Jean" and "Rock Out: Roland Live".
Built and operated by Prudential Center in Newark, NJ, the 8,000-square-foot GRAMMY Museum Experience (TM) is housed within Prudential Center. The Experience marks the first GRAMMY Museum outpost to be built on the East Coast and, similar to the original GRAMMY Museum in Los Angeles, the Experience will be dedicated to exploring the past, present and future of music, and the cultural context from which it emerges, while casting a focused spotlight on the deep musical roots of New Jersey. The Experience features a dynamic combination of educational programming including Summer Session, "Spotlight Series" and "An Evening With Series" and interactive permanent and traveling exhibits, including a spotlight on legendary GRAMMY winners from New Jersey.