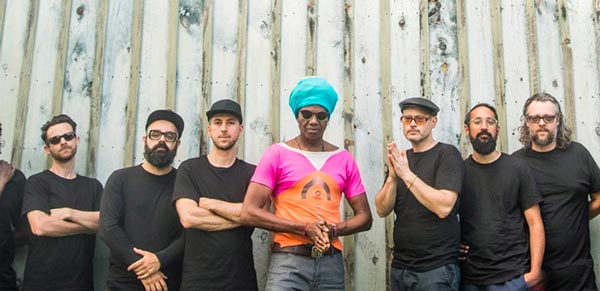 (MAPLEWOOD, NJ) -- Maplewoodstock, in its sixteenth year, will be full of energy as it presents power bands Turkuaz and Antibalas and up and coming Sister Sparrow and The Dirty Birds. Brooklyn-based Antibalas with its Afrobeat voice of resistance will close Saturday night, July 13, and Turkuaz, covering a range of sounds in festival funk fashion, will close the show Sunday night, July 14.  Sister Sparrow and The Dirty Birds will present their modern soul sound with their own unique melodies and lyrics.
Nineteen other bands will appear throughout the two days, including young Maplewoodians Autumn Jones and Luca Max and local blues veteran, Joe Taino. The first note resounds at Noon on both days.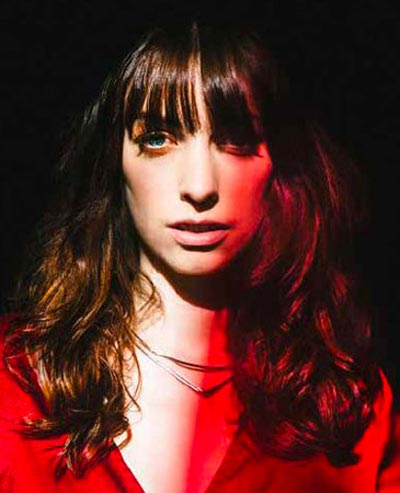 Maplewoodstock is a free event held in Memorial Park in a natural amphitheater, steps away from the Maplewood train station. It features 20 food vendors, 60 art vendors, a Kidzone and a beer garden.
With much support from local businesses and t-shirt sales, Maplewoodstock continues to be true to its mission of presenting the best possible show for the community and of the community with nationally known closing acts and a collection of regional bands with strong Maplewood and South Orange representation.
For early risers, canopies can be set up within limited space starting at 5:00am each of the two days. The permitted locations for canopies will be clearly marked. Please do not try to enter the park prior to 5:00am or try to set up canopies on Friday evening. You will be turned away. Also, any and all items brought into the park each day must either be discarded or removed each evening. Nothing is permitted to be left in the park overnight. The rest of the hill will be full of chairs and blankets and neighbors sharing what has become Maplewood's biggest annual social gathering.
---
---
The article continues after this ad
---
---
Music Schedule - Saturday, July 13, 2019
NOON - Switch Mob - America's Band - a melting pot of musicians who have created an infectious sound. Think '90's Soul meets Black Eyed Peas meets 2019.
12:42 PM - Auguste & Alden - This alternative/rock/pop power trio is known for lighting up the room with their passion-filled songs, feel, and love for what they do.
1:24 PM - Counterfeiters - Wowing audiences from The Hamptons to DC, NJ natives, The Counterfeiters are the best party band you will see. Period!

2:06 PM - Joe Taino - A mix of blues, jazz, and 60's rock with a latin/Caribbean flavor.
2:48 PM - Thursday Habit - Returning with new material in their unique altprog sound, Thursday Habit is influenced by Crimson, Bowie, Foos, Gabriel and Quetiapine.
3:30 PM - Control the Sound - Brooklyn rockers! A teenage band who exploded on the scene by blending jazz, hip-hop, funk, and rock.
4:12 PM - Tall Pines - Dirty Rock & Roll, Southern Soul and shack shaken' pleasures.
4:54 PM - Bryan Hansen - Alternative Rock from Central Jersey combining funk, blues & soul into their original blend of music.
5:36 PM - Zach Matari - A unique blend of Pop, R&B, and World Music. Like his song "Dancando" says, Dance like nobody's watching.
6:18 PM - Emily Cavanagh - Americana, folk, jazz, and indie pop sounds. Her songs reflect the throwback sounds of the 30's, 40's, and 50's while maintaining a great pop sensibility. Both a musician and an activist she brings music to underserved communities here and abroad.
7:00 PM - Autumn Jones - Maplewood native R&B singer-songwriter Autumn Jones returns with her band to Maplewoodstock with more funk and soul!
8:15 PM  Antibalas -Antibalas has long ben revered for re-popularizing the classic Afrobeat sound while adding their distinct New York City grit to the mix. Influences of punk, rock, free jazz, and hip-hop seep into their expansive works to define a truly 21st century translation of the Afrobeat genre and beyond.
---
Music Schedule - Sunday, July 14, 2019
NOON - ScreenAge - An alternative rock band formed in 2016. Their first album, "Station 42," was released this year.
12:42 PM - Ohemaah - Born in Ghana and raised in Canada, Ohemaah is a prolific songwriter, singer, and classically-trained musician. The songs are of hope and wisdom, with a musical style that fuses pop, jazz, and world music influences.
1:24 PM - Simple Man - Complex vocal harmonies to sweat-inducing dance rhythms, this genre-blending indie sound is an electrifying live experience.
2:06 PM - Third Gear - A tasty stew of rock, blues, and alt-country.
2:48 PM - Stuff Bros. - Original music with roots goodness, vocal breadth, and heart-felt depth. Acoustic, electric, funkified, eclectic.
3:30 PM - Owls and Lions - Endearing New Jersey-based indie folk trio whose sound lives down the street from The Lumineers & The Strumbellas.
4:12 PM - Dubistry - NYC-grown reggae, jazz, and soul with live dub effects.
4:54 PM - Luca Max - Hometown kid that plays original funk and hip-hop backed up by rhythm section, horns, and percussion.
6:15 PM - Sister Sparrow & The Dirty Birds - Flavors of folk, rock, and pop now fully-fused with a traditional soul approach creates what is certainly the most sensual and emotionally diverse music of their career. Their heart-hitting melodies are more than a match for their candid lyricism and vocal prowess.
8:15 PM - Turkuaz - This Brooklyn-based nine-piece delivers horn-filled funk incorporating elements of R&B, psychedelic pop, gospel, Afro-pop, New Wave, classic rock, and just about any genre that gets people dancing. They have lit up stages everywhere from Bonnaroo, Hulaween, Okeechobee, Electric Forest, and Mountain Jam to Telluride Jazz, High Sierra, and Lock'n, in between gracing stages at legendary spots such as Red Rocks, Terminal 5, and The Fillmore, to name a few.