originally published: 05/30/2019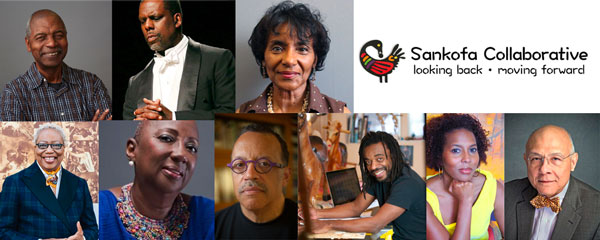 Connecting with history through the arts can be a powerful experience. In the late 1970s, the dramatic miniseries "Roots" brought the legacy of the slave trade home to a record number of Americans. In 2018, the Princeton & Slavery Project went beyond academics by commissioning short plays and original artwork to address the roles played by slaves and slave owners in the university's early history.
Now, the Sankofa Collaborative is offering a one-day workshop exploring how the arts can engage audiences in African American history and experience. Open to all, it will take place on June 12, 2019 at Grounds For Sculpture in Hamilton.
Sankofa is a Ghanaian word meaning "it is not taboo to fetch what is at risk of being left behind." The Sankofa symbol is a bird with feet planted firmly forward, but looking over its shoulder at the past, or at history.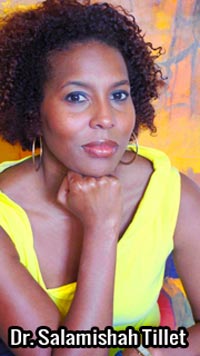 The Sankofa Collaborative holds workshops on all aspects of African American history, but its workshop on June 12 will be its first to focus exclusively on the role that can be played by the arts. The presenters are luminaries from New Jersey's arts and cultural scene.
The keynote will be given by Dr. Salamishah Tillet, a trailblazer in using art as a catalyst for social change. She is the co-founder of A Long Walk Home, a national nonprofit using art "to educate, inspire, and mobilize young people to end violence against girls and women."
In 2018, Tillet was named associate director of the Clement Price Institute on Ethnicity, Culture, and the Modern Experience at Rutgers-Newark, and her address at Sankofa's workshop will be the first opportunity for many in the state to hear her speak.
Next on the agenda is another newcomer to the state, Newark Museum's executive director Linda Harrison, who came to New Jersey from the Museum of the African Diaspora in San Francisco in January 2019. According to The New York Times, Harrison "wants to promote 'inclusivity and openness to new ideas, new thoughts'." Her appointment as the first African American director of the storied Newark Museum comes during a time of rebirth and revival for the city.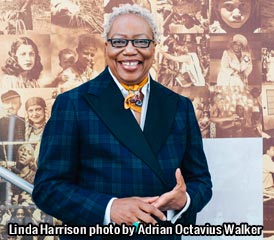 Harrison will have a one-on-one conversation with internationally known artist Willie Cole, known for his work connecting African symbolism with American consumer products. Cole has solo exhibitions currently on view at Alexander and Bonin, New York, and at the Radcliffe Institute for Advanced Study at Harvard University. 
The day continues with a panel discussion, featuring operatic bass and founder of Trilogy Opera Company, Kevin Maynor, and his frequent collaborator, Richard Wesley. Wesley is an award-winning playwright, librettist and screenplay writer, as well as an associate professor at NYU's Tisch School of the Arts. The panel will be moderated by the Reverend Moses William Howard, Jr. Howard was a Civil Rights worker in the 1960s, and was deeply involved in the anti-apartheid movement in Southern Africa in the 1970s and '80s.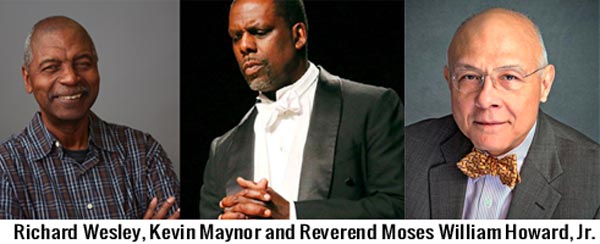 It doesn't stop there. During lunch, attendees will hear from rising young jazz violinist Laticia Lewis. Afternoon workshops will provide examples of how to use a range of art forms to engage in intense discussions about racial justice issues. Gwen Moten, singer and director of arts and recreation for the City of Newark will present her one woman show, "From Birmingham to Botswana." Photographer Wendel White will discuss work from his new series "Red Summer," focusing on episodes of racial violence from 1919 to 1923. There will also be dialogue circles on how to use poetry to stimulate reflection and discussion.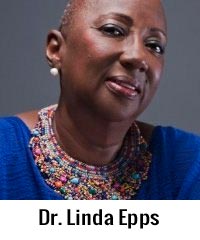 "It's our view that the African American narrative is not an adjunct to the American narrative, it's a very important part of it," says Dr. Linda Epps of the Sankofa Collaborative. "Our entire culture was forever changed by the institution of slavery and by African people in society."
Sankofa's approach considers how the African American experience informs all aspects of American culture. Their approach has been a success, with workshops selling out and consistently attracting a diverse audience. According to Epps, attendees are approximately 20% African American and 80% other, and they represent a wide mix of people from all walks and stages of life, including artists, educators, genealogists, historians and more.
"Using the Arts to Enrich Understanding of the African American Experience" is an all-day conference/workshop, running 8:30 a.m. to 3:30 p.m. on June 12 at Grounds For Sculpture. Admission includes breakfast, lunch and a closing reception. To register by June 4, visit sankofacollaborative.org/upcoming-programs. After that date, email lce@1804consultants.org to be placed on a waiting list.
The Sankofa Collaborative is a working partnership between five organizations: 1804 Consultants, Grounds For Sculpture, the New Jersey Historical Society, Stoutsburg Sourland African American Museum and the William Trent House.