originally published: 05/14/2019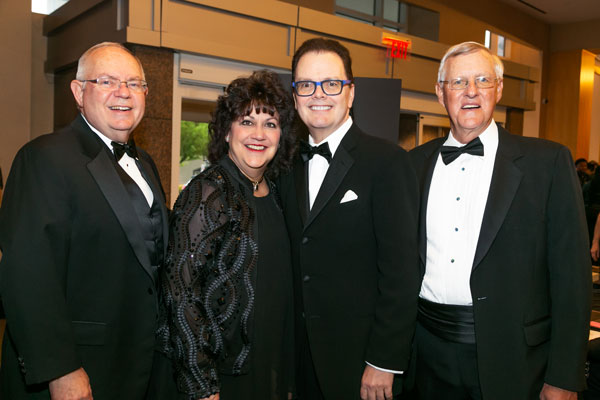 (NEW BRUNSWICK, NJ) -- George Street Playhouse's Annual Gala Benefit, held Sunday, May 5 at the Heldrich Hotel in downtown New Brunswick shattered fundraising goals this year to become the organization's highest grossing Gala in history, an achievement that punctuated an already celebratory evening as George Street and its patrons look eagerly ahead to the completion of its permanent new home in The New Brunswick Performing Arts Center this fall.
"It is quite a time for us at the Playhouse," James N. Heston, Chairman of George Street's Board of Trustees, said in his welcoming remarks. "We will soon head back downtown to begin our first season in the spectacular building you saw nearing completion across the street."
In full view of the NBPAC, this year's black tie affair honored "America's most popular sculptor" Seward Johnson; his wife Cecelia Joyce; and The Middlesex County Board of Chosen Freeholders with the Thomas H. Kean Arts Advocacy Award, presented yearly at George Street's Annual Gala Benefit, which was chaired for the fifth time by George Street Playhouse trustee Kenneth M. Fisher.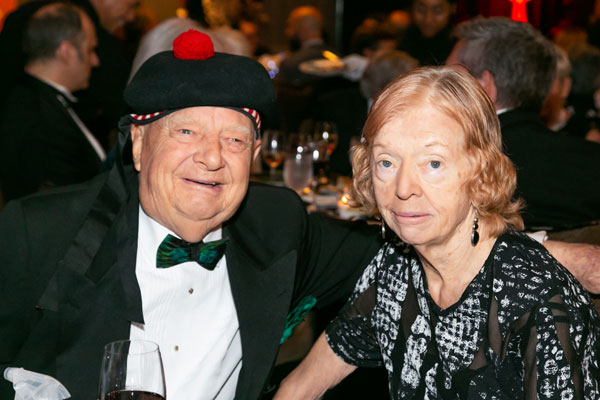 The evening concluded with a special Cabaret performance featuring stars of theatre and film, including a number of Broadway and George Street favorites.
Among them was Laiona Michelle (Broadway's Amazing Grace), who closed the show to uproarious applause with an electrifying encore performance of "My Way," the finale from her own Little Girl Blue: The Nina Simone Musical, which had its critically acclaimed world premiere at George Street Playhouse this season.
In an impromptu move, honoree Seward Johnson himself took the stage for a special unplanned vocal performance in honor of his wife, finishing to a standing ovation.
"This Gala is our biggest fundraising event of the year and would not be possible without a number of people," Heston continued. "I see many longtime patrons and supporters in the room tonight."
In addition to supporting George Street's world-class mainstage performances and noted history of bringing important new works to local audiences, a special appeal at the Annual Gala Benefit helps support the organization's unprecedented educational programs.
"Arts education at George Street Playhouse is an important part of our core mission," Penelope Lattimer, Ph. D., President of George Street's Board of Trustees, said. "Our programs prepare leaders, scholars, future artists and arts advocates, and our Annual Gala Benefit additionally allows us to provide scholarships to deserving students each summer."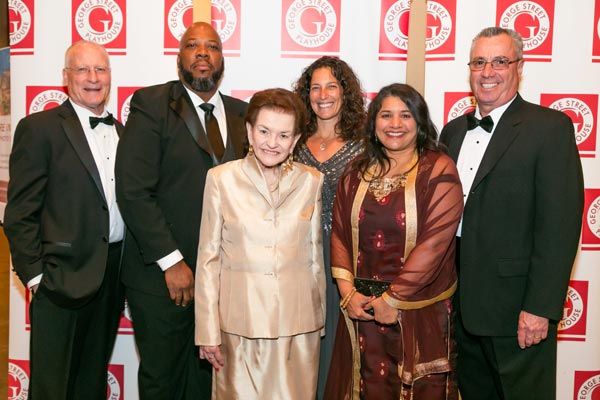 The George Street Playhouse Education Department provides students of all ages with the opportunity to explore the world around them through the dramatic process: to develop creative expression; to enhance communication and creative problem solving skills; to build self-esteem; and to generate an appreciation of theatre arts as a vital force in their lives, laying the foundation for a life-long appreciation of the arts.
"This year's honorees have made such a monumental impact on the arts in the state of New Jersey," said George Street Playhouse Artistic Director David Saint. "That impact, and their impact on the state as a whole, have made them most deserving recipients of the Thomas H. Kean Arts Advocacy Award."
The Thomas H. Kean Arts Advocacy Award, first presented to former Governor Thomas Kean in 1990 and then named in his honor, recognizes an individual, corporation, or foundation whose dedication to the arts enhances the cultural life of the citizens of New Jersey. Previous recipients have included New Brunswick Mayor James M. Cahill and Betty Wold Johnson, who was in attendance May 5.
"The Johnsons are noted philanthropists, and we were proud to recognize their unwavering generosity at this year's Annual Gala Benefit," Saint continued.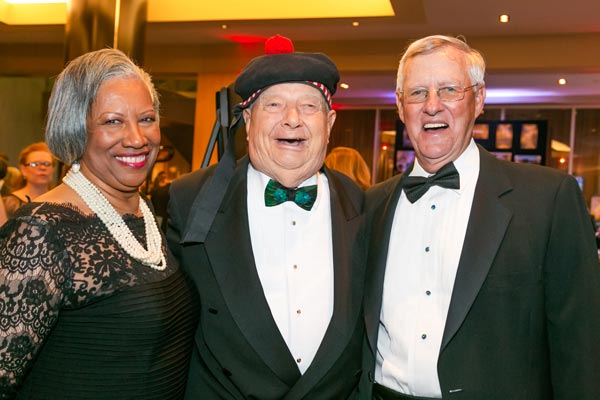 Seward Johnson, whose lifelike bronze and monumental figures are familiar sights throughout the United States, Europe, and Asia, founded the Johnson Atelier School of Sculpture and the spectacular Grounds For Sculpture. Known for his larger-than-life works like Embracing Peace, the Times Square embracing couple and the head-turning Forever Marilyn, he was inducted into the New Jersey Hall of Fame in 2014.
Cecelia Joyce Johnson is a published author and producer. Her theatre work includes several off-Broadway plays including Savannah Bay at Theater for the New City, Fathers and Sons by Richard Hoehler at the Lion Theatre on Theatre Row, and Omnium Gatherum, which was nominated for a Pulitzer Prize.  Her work in music includes creative collaborations with Larry Moss and Clint Holmes at Cafe Carlyle and a series developed for PBS on Chopin in collaboration with Australian Pianist Alan Kogosowski.
"The Middlesex County Board of Chosen Freeholders has provided support for the programs that appear on our stage, has invested in our new theatrical and administrative home in The New Brunswick Performing Arts Center, and is creating the Middlesex County Arts Institute:  a best-in-class business infrastructure partnership between Middlesex County, George Street Playhouse and our other colleagues in the arts and culture community," George Street's Managing Director Kelly Ryman said.
In 2015, The Middlesex County Board of Chosen Freeholders, under the leadership of Freeholder Director Ronald G. Rios, and Freeholder Kenneth Armwood, Chair of Business Development and Education, made an unprecedented landmark commitment to the arts by establishing the Middlesex County Arts and Cultural Trust Fund, and by approving a strategic Regional Cultural Plan in 2017, to guide investment of significant resources and help bring arts and history to greater audiences.
"Each year, the County invests a total of $10 million to fund capital investments and programmatic services to support the Arts. This is the largest commitment to arts and culture made by any county in the State, if not in the country," Rios explained.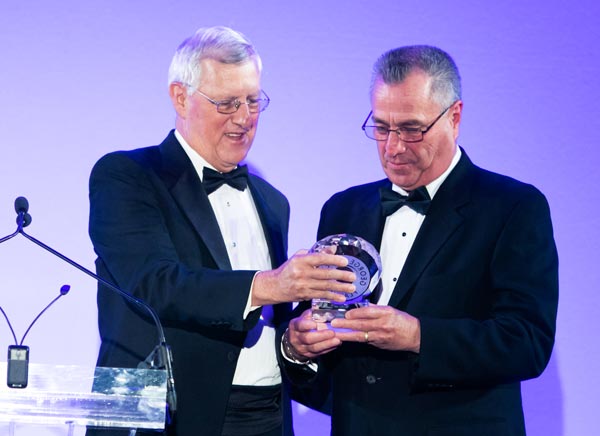 The Plan serves as a roadmap to guide the County through the year 2020 and achieve its aspiration, that all residents of Middlesex County have the opportunity to access and participate in the arts, culture and history that can enrich their lives.
"In theatre, there's no such thing as a solo act. Even when one person stands alone on the stage, there is a whole team of people backstage, behind the scenes and in the offices as well as partners, here in our City our County, and throughout the state  -- whose advocacy, leadership, and investment in the work are essential for the arts to thrive and grow," Ryman continued.
"George Street Playhouse has a long and renowned history, and my fellow Freeholders and I are grateful to be a part of an exciting new chapter," Rios said. "As George Street Playhouse grows and evolves, it will continue to be a vital part of our residents' lives. We're proud to help tell the many stories you bring to the stage."
As the evening concluded, George Street's Artistic Director David Saint hosted the evening's much anticipated Cabaret performance, which featured solos from Tony Award-nominee Stephen Bogardus (Bright Star on Broadway), Tony Award-nominee Robert Cuccioli (Jekyll and Hyde on Broadway), Andrea Burns (On Your Feet! On Broadway), Ann Harada (Avenue Q on Broadway), and Rebecca Eichenberger (My Fair Lady and An American in Paris on Broadway).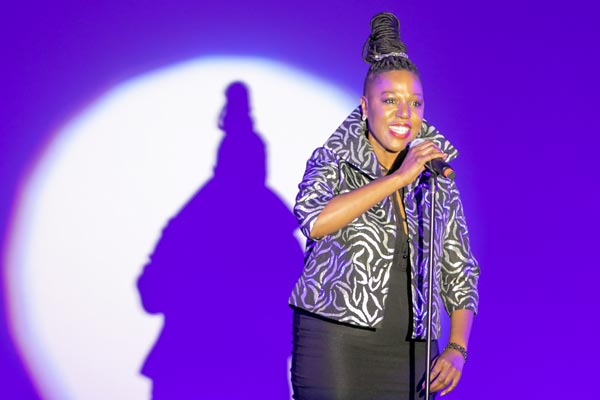 Additional George Street favorites included Wade McCollum (Broadway's Wicked, Ernest Shackleton Loves Me), and Ben Michael (National Tour of An American in Paris and George Street's Daddy Long Legs).
Performers were accompanied on piano by Mark Fifer, Music Director and arranger for George Street Playhouse's Little Girl Blue: The Nina Simone Musical.
Each year, George Street Playhouse's Annual Gala Benefit draws corporate, civic and social leaders from throughout the region to support George Street Playhouse's world-class mainstage productions and nationally recognized educational programs.
A silent auction is one of the highlights of the Gala, and offers tickets to hard-to-get Broadway shows and top sports venues, luxury vacation trips and getaways, fine-dining experiences and much more.  
Sponsors for the evening included The Atlantic Foundation, Betty Wold Johnson, Cecelia Joyce and Seward Johnson, Sharon Karmazin & The Karma Foundation, Eric Ryan, Chairman & Grounds for Sculpture Board of Trustees, WithumSmith+Brown, Joan and Bob Campbell, James N. Heston, Horizon Blue Cross Blue Shield of New Jersey, David Saint, RWJBarnabas Health, PSE&G, TD Bank, and Nassau Communications.
This year's event was chaired by George Street Playhouse trustee Kenneth M. Fisher. The annual silent auction was chaired by Janice Haggerty and Gabriella Vajtay; sponsorships by James N. Heston and Penelope E. Lattimer, Ph.D; the commemorative gala journal by Lora Tremayne and Jocelyn Schwartzman; and tables and tickets by Janice G. Stolar. They were joined by committee members Joseph P. Benincasa, Joan Campbell, Sharon Karmazin, and Tracey O'Reggio Clark.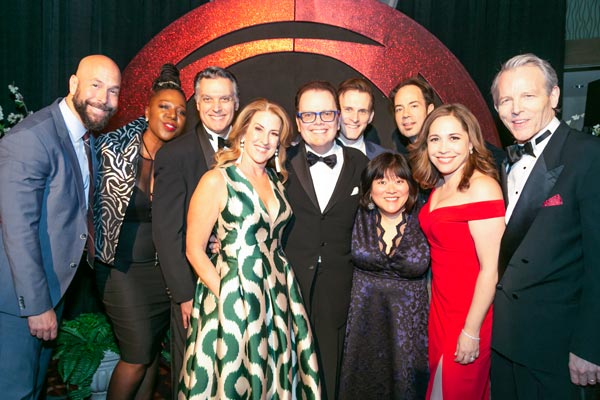 PHOTOS: (1) (L to R) Paul and Nonny Stahlin are welcomed by Artistic Director David Saint and James N. Heston, Chairman of George Street's Board of Trustees.
(2) (L to R) Honorees Seward and Cecelia Joyce Johnson 
(3) (L to R) Freeholder Deputy Director Charles E. Tomaro; Freeholder Kenneth Armwood; Freeholder Blanquita B. Valenti; Freeholder Leslie Koppel; Freeholder Shanti Narra; and Freeholder Director Ronald G. Rios
(4) (L to R) Penelope Lattimer, Ph. D., President of George Street's Board of Trustees; honoree Seward Johnson; and James N. Heston, Chairman of George Street's Board of Trustees
(5) (L to R) James N. Heston, President of George Street Playhouse's Board of Trustees, presents the Thomas H. Kean Arts Advocacy Award to Freeholder Director Ronald G. Rios
(6) Laiona Michelle performs in the Cabaret
(7) (L to R) Wade McCollum, Laiona Michelle, Robert Cuccioli, Rebecca Eichenberger, Artistic Director David Saint, Ben Michael, Ann Harada, Mark Fifer, Andrea Burns, and Stephen Bogardus
All Photos by Jerry Dalia
---