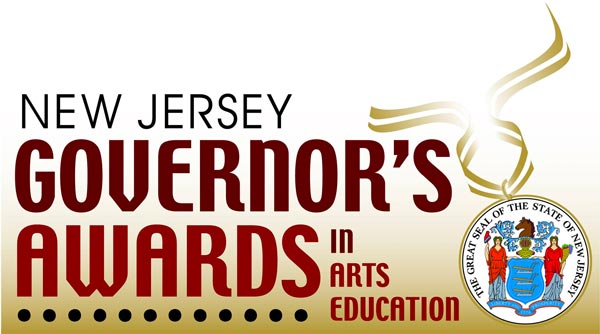 (BURLINGTON, NJ) -- Nominations have been announced for the 39th Annual New Jersey Governor's Awards in Arts Education, the highest honor in arts education offered by national and statewide arts organizations. A total of 110 students, along with parents and arts education leaders, will be recognized for excellence, creativity and leadership, as well as promoting awareness and appreciation of the arts. 
ArtPride New Jersey – the state's largest arts service organization – will honor Zachery Bates, volunteer Thespian Advisor at Gloucester County Institute of Technology. Bates was nominated for the Distinguished Arts Advocate Award. A 2013 graduate of GCIT from the Academy of Performing Arts, Bates serves on the New Jersey Thespian State Board as the Advocacy & Fundraising Chairperson and the Co-Chair for Outreach and Security. He is also involved with the Educational Theatre Association at the National Level, serving on the Advocacy Leadership Network as the co-chair of the Career and Technical Education (CTE) Committee.
"ArtPride New Jersey is delighted to honor Zach, who is a dedicated and enthusiastic arts advocate on many levels," stated Ann Marie Miller, Director of Advocacy and Public Policy at ArtPride. "In addition to his work with students in performance, Zach chaperoned nine GCIT performing arts students to National Arts Advocacy Day in Washington, D.C., in March. He understands how important it is for creative young people to be civically engaged to ensure that arts programs are sustained for future generations."
Winners of the Governor's Awards in Arts Education will receive their awards on Tuesday, May 14, in the Patriot's Theatre at the War Memorial in Trenton, New Jersey. The event will feature special guest speakers, a visual arts exhibit and eight performances from nominated students. A reception will immediately follow the award ceremony for all nominees and guests. 
The New Jersey Governor's Awards in Arts Education is a free event that is open to the public. To register, click here. This year's awards are sponsored by the Jay & Linda Grunin Foundation, Appel Farms Arts & Music Center and Young Audiences of New Jersey and Eastern Pennsylvania.
---
The article continues after this ad
---
---
The Governor's Awards event is a partnership of the Arts Ed NJ, Department of Education, ArtPride New Jersey Foundation, Department of State and New Jersey State Council on the Arts. Additional support is provided by: The Afro-Academic, Cultural, Technological and Scientific Olympics; Art Educators of New Jersey; Art Administrators of New Jersey; Dance New Jersey; New Jersey Council of Teachers of English; New Jersey Speech and Debate League; New Jersey Music Educators Association; New Jersey Performing Arts Center; Writer's Theatre of New Jersey; Speech and Theatre Association of New Jersey; and New Jersey Thespians. 

The cooperating organizations, award sponsors and individual members of the planning council dedicate their time to make sure that excellence in the arts is rewarded, and work tirelessly throughout the year to plan this special event. 
The ArtPride New Jersey Foundation is a 501(c)(3) organization that promotes the value of the arts to New Jersey's quality of life, education and economic vitality through research and a variety of programs and services. 
Arts Ed NJ is the unified voice for arts education in New Jersey. Arts Ed NJ (previously the New Jersey Arts Education Partnership) was originally founded in 2007 as a cosponsored program of the New Jersey State Council on the Arts, with additional support from the Geraldine R. Dodge Foundation, New Jersey Department of Education and Music for All Foundation. Additional support has been provided by the Jay and Linda Grunin Foundation, ArtPride New Jersey Foundation and an award from the National Endowment for the Arts. The mission of Arts Ed NJ is to provide a unified voice for a diverse group of constituents who agree on the educational benefits and impact of the arts, specifically the contribution they make to student achievement and a civilized, sustainable society.