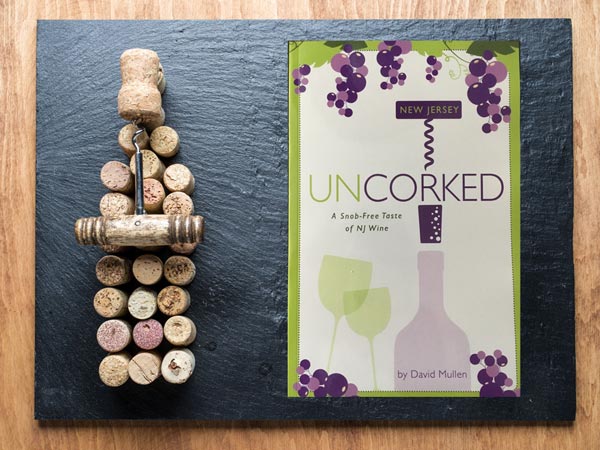 While many throughout America may snicker at New Jersey's nickname of The Garden State, the truth is we still have plenty of farmland throughout the state.  And, in the past few decades, many of these farms have been producing wine and increasingly award-winning wines.  The state now boasts about 50 wineries and David Mullen has not only visited them all, he's visited some that haven't even opened to the public yet.  He details his travels each week on his blog and in his book, New Jersey Uncorked: A Snob-Free Taste of NJ Wine, which was released at the end of last summer.
Mullen is a retired school psychologist and therapist from Turnersville who has always had a love of wine.  While recovering from heart surgery, he began to focus on two of his main passions - wine and writing.  He devoted many hours to reading about wine, completed two courses at The Wine School of Philadelphia (receiving his sommelier certification) and began his quest to visit every winery in New Jersey.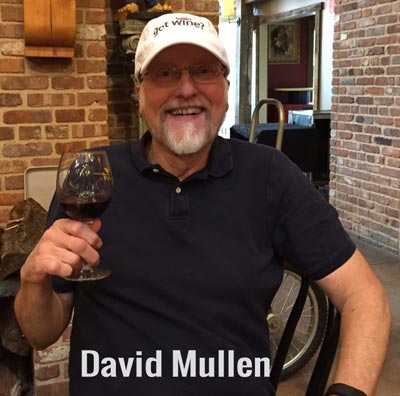 His quest is a noble one that wineries around the state certainly appreciate. Mullen says one of the biggest misconceptions he hears from people is that most of the wineries only produce sweet wines. While many started out producing sweet wines or fruit wines, they have been focusing on improving the quality of their wines and have been winning awards for many years.  Last year, Amalthea Cellars in Atco received a 97 rating by Chicago's Beverage Tasting Institute (BTI) - a score that matched the highest ever given by BTI and one that only nine international wines has received out of over 8,000 wines reviewed since 1981. They received the top score for their 2015 Legends Edition Europa I - a wine that pays homage to Chateau Margaux in Bordeaux.   
Most recently, four wineries from Southern New Jersey's Outer Coastal Plain AVA (American Viticultural Area) combined to take home 21 awards at The San Francisco Chronicle Wine Competition in January 2019 - the largest of its kind for American wines.  The four wineries were Sharrott Winery (which received a Double Gold award for its 2016 Reserve Chardonnay), Auburn Road Vineyards, 4JG's Winery, and Bellview (which took home a Best in Class award for its Gruner Veltliner). In addition awards were picked up by Old York Cellars, Bellview (which received a Best in Class for its Gruner Veltliner), and Sky Acres Winery (which received a Best in Class for its Red Blend: Red Native/Hybrid). 
Sky Acres Winery is not only producing excellent wines, but they're doing it in a unique, more sustainable way.  The winery is owned by Meera and Dr. Vijay Singh.  Dr. Singh is a world-recognized biotech scientist with hundreds of published papers.  Meera is a graphic designer who now devotes her time to art and wine.  She is a Wine & Spirit Education Trust (WSET) level 3 certified sommelier and is the blender and taster-in-chief for the winery.  According to the winery's website, "Dr. Singh decided to apply his expertise in disposable processing to the key issues of winemaking and the GOfermentor was born out of his work.  It requires no washing and can be set up in minutes.  Cap management is completely automated.  After fermentation, an integral press can be used to press out the wine in minutes.  Best of all, no cleaning once you are done! Development of the GOfermentor led to the establishment of the winery in 2014 and to the commercialization of the equipment in 2015."
---
The article continues after this ad
---
---
David Mullen describes it in more layman terms, "They developed a process to make wine using a small fraction of the water that's generally used in making wine.  The process is quite interesting.  It uses very little water, creates very little waste, and the end result is like a deeper, darker, bolder wine."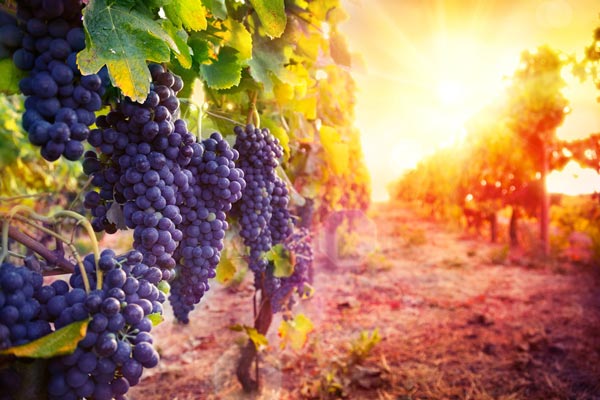 Even though Jersey wineries are taking top awards in major competitions, you can still find sweet wines or fruit wines at many of the wineries.  That's both a nod to their beginnings and a good source of revenue for them.  It's something you can find throughout the country even in well established wine regions like Napa Valley.
"My feeling is that probably from just thinking about dollars and cents, it makes sense to offer something for everyone," explained Mullen.  "If you don't have any sweet wines for the person who wants sweet wines, they won't come back and you've lost a customer.  But I have heard some of the wine makers and owners say that they don't want to do that because they're trying to promote the drier wines - the vinography grapes - that are more popular in Europe. Some folks think that's the way to get more recognition and more awards for their wines because those are the types of wines that tend to be recognized by Wine Spectator and the rating agencies."
With a slogan that reads "a snob-free taste of NJ wine" it is no surprise that Mullen questions that approach a little.
"As far as I'm concerned, you could be a serious wine drinker and love wine and not like those grapes," he added.  "I don't think we should tell people what wines they should drink.  You drink what you like just like you eat what you like.  But I do understand what some of the folks are saying just by trying to change the perception of New Jersey wines."
Speaking of wine critics, Mullen compares them to film critics in that if you read the wine magazines or blogs, you can quickly learn which ones you tend to agree with or not.  He's keeping his eye out for the reviews of some of his favorite locals to take off in the near future.  Even in the last few years of doing his blog he's seen some of the wineries show great improvements in quality. 
There are many reasons why even people in the Garden State may be surprised to learn that great wines are being created in their backyard.  Many liquor stores throughout the state still rarely contain any local wines except for the sweet wines; restaurants have only begun adding some selections in the past few years (and many still do not have any on their wine lists); and perhaps, the biggest reason, is that virtually all of the local wineries can be considered boutique wineries.  The industry generally considers boutique wineries as those which produce less than 10,000 cases per year.  Most in the Garden State produce less than half of that, putting them truly in a smaller class of winery.  What that means is that you have fewer opportunities to see their wines available at liquor stores, restaurants, or out of state.  It also means the wines will generally cost a bit more than those produced on a large scale.  For beer drinkers, it's like the difference between a Budweiser and a craft beer made from a local brewery.
Mullen has noticed a movement in South Jersey to get more local wines into some liquor stores and quite a few restaurants adding them to their lists.  He thinks the pricing issue still poses a problem with many people though.
"The feeling I've heard from liquor store owners is that people still aren't ready to shell out $25 for a good Merlot or Chardonnay and even if they would there's still the mindset of if I'm going to pay that I'm going to buy a more famous California wine," explained Mullen.  "There may have been a time when that was true, but I'd really like to see them try because I think it could work."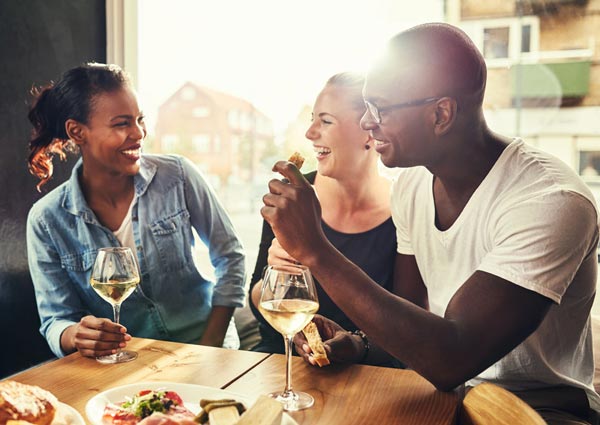 Thankfully, you can always purchase local wines directly from the wineries and many sell from their websites.  One of the reasons Mullen has written his book is to inspire people to visit the wineries themselves and there are plenty of reasons to do so. Wineries offer far more than just wine tastings these days.  In fact, many regularly host live music, trivia nights, special food pairings, and nights involved painting or other forms of art creation.  Wineries are actually the perfect place for a date night - not only can you enjoy good wine and food, but many of the vineyards are visually stunning.  
In his book, Mullen begins with one of the best tips for anyone thinking about visiting a winery for the first time - be sure to have a GPS with you.  If you rely on your phone, make sure it's charged before you go as many wineries are truly off the beaten path. And if you like the experience and want to visit more there are several wine trails connecting local wineries around the state.  Trails include Cape May Wine Trail, Wine & Ale Trail of SJ, Monmouth-Ocean County Wine Trail, Hunterdon County Wine Trail, SJ Wine Trails, Two Bridges Wine Trail, Vintage North Jersey, Vintage Atlantic Wine Region, and the Garden State Wine Growers Association runs special wine trail weekends for certain times of the year like Mother's Day Weekend and Valentine's Day Weekend.
The book provides a list of tips including what to look for while tasting wines, a reminder to consider companies that offer wine trail tours (via van, limo or bus services), and advises not to plan more than visits to three or four wineries in a single day. It is divided into three sections (North, Central, and South Jersey) with a look at wineries in each particular region of the state.  Mullen provides a little about the history of each winery, what varieties they offer, and his impressions and recommendations for what to try.  He also provides notes on the ambience of each winery, whether or not they offer live entertainment or events, and his overall view on the value of their wine.
You can follow the trails of David Mullen every week at NewJerseyUncorked.com - new posts are generally available on Sundays.  His book is currently available from online book sellers.
The future is definitely bright for New Jersey wineries - especially since Governor Murphy is doing what he can to help the industry.  In August 2018, he launched the Department of Agriculture's Jersey Fresh Wine Program, which is a new initiative aimed at educating consumers about the large varieties of wine produced in the state.  And he followed this up by presenting the Governor's Cups and Best of Show Awards for the 2018 NJ Wine Competition at Drumthwacket (the governor's official residence in Princeton) along with First Lady Tammy Murphy on November 16th.  Before the awards were handed out, the First Lady announced that "starting tonight we will only serve New Jersey wines in this house."
New Jersey's wine industry has become a $320 million industry that provides nearly 2,000 jobs, so it makes sense that the Governor is paying attention.  But his actions may signal a new era for New Jersey wines. Not only are they winning awards, but the wines are getting better each year and there is now a very prominent supporter behind them.  We are still a long ways away from getting rid of the stigma of "wine from New Jersey?" but with each award, more wine lovers take notice.  
"I think things are going to continue to go New Jersey's way when it comes to wine," said Mullen.  "I think the time has definitely come. It's here."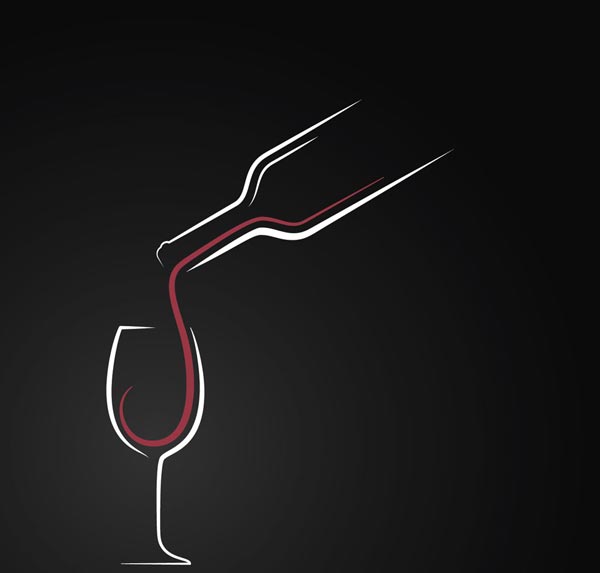 ---
Gary Wien has been covering the arts since 2001 and has had work published with Jersey Arts, Elmore Magazine, Princeton Magazine, Backstreets and other publications. He is a three-time winner of the Asbury Music Award for Top Music Journalist and the author of
Beyond the Palace
(the first book on the history of rock and roll in Asbury Park) and
Are You Listening? The Top 100 Albums of 2001-2010 by New Jersey Artists
. In addition, he runs New Jersey Stage and the online radio station
Asbury Music
. He can be contacted at
gary@newjerseystage.com
.
---