originally published: 04/26/2019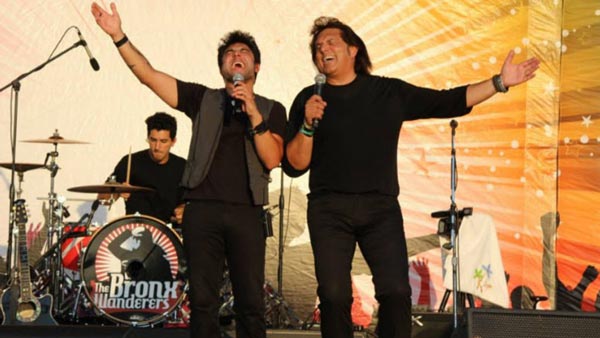 (TOMS RIVER, NJ) -- Buckle up: The Bronx Wanderers are set to deliver a high-octane 50s, 60s, and 70s rock n' roll experience at the Jay and Linda Grunin Center for the Arts on Sunday, May 19. Two shows are available: at 5:00pm and 8:00pm. 
Tap into the infectious energy of the music that skyrocketed classics like "American Graffiti," "Happy Days," and "A Bronx Tale" to immediate success. Weave that nostalgic adrenaline into a soundtrack of the greatest hits of rock n' roll replicated in a way that only a master record producer can achieve. Add in some genuine pros from the era and then unleash the youthful show-stopping charisma of the sons' modern-day indie band musicians. Finish off this heart-pumping mix with the lovingly engaging dose of pure Italian "famiglia" and you might come close to capturing the magical appeal of The Bronx Wanderers!
Main Stage Tickets: $40–$49; On-Site Dinner: $30 per person. Dinner – provided by Prime 13 Wood Fired Grill in Point Pleasant Beach – will begin at 6:30pm in the Grunin Center Gallery. Advanced ticket purchase required. Patrons from both performances are able to attend. Menu to include: pasta salad with dinner rolls; roasted Brussels sprouts with parmesan and lemon; roasted red potatoes; baked codfish with white wine, lemon and herbs; roast beef in au jus; bread pudding; and coffee, tea, and water.
To purchase tickets, contact the Grunin Center at 732-255-0500 or visit grunincenter.org. The Grunin Center is located on the Ocean County College Main Campus, on College Drive in Toms River.
---