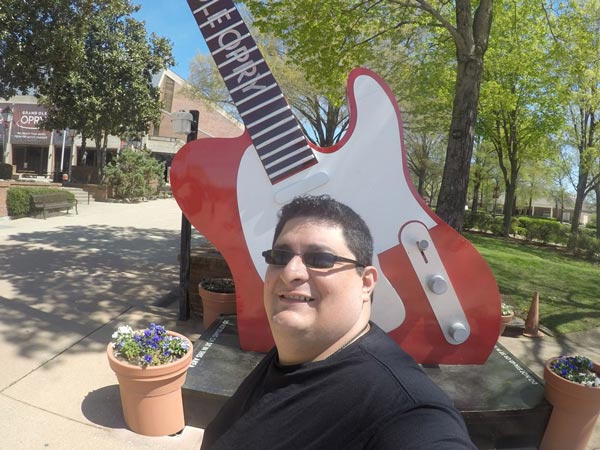 I've always hated saying that I like country music. When someone says they are a country music fan, the images in your mind are Thunder 106, Taylor Swift and Blake Shelton. But the music I love is a completely different kind of country. 
No one sings "Always On My Mind" like Willie Nelson. He is still one of the best vocal performers in music history. Johnny Cash's baritone echoes from my childhood when I first heard him say he killed a man in Reno just to watch him die. Hank Williams Sr. sounded whiny and lame to me when I was a teenager but I only knew "I'm So Lonesome I Could Cry." Once I heard tunes like "My Bucket's Got A Hole in It," "Howlin' At the Moon," and "Hey Good Lookin," I realized his voice was one of adulthood. 
My love for traditional country music has nothing to do with lifestyle or nationalism. Many modern country songs are divisive. They draw a line between rural middle America and the endless stripmalls, banks and iced coffee cups of our suburban utopia here in New Jersey. I grew up Colombian born, Italian adopted, and raised in the New York suburbs of central coastal New Jersey. However, I was drawn to the twangy goodness and hollowness in the ether that is the old-timey sound of Tennessee. The music reached across rivers, mountains and the Mason Dixon line and bound my soul through a sense of the American songbook, the most frightening sense of realism, and an unspoken joy to work, sweat, love, lose and feel a wide range of emotions. I don't have to try to "eat a streak with a big ol' tablespoon" to know how it feels to be so enraptured by a woman that I simply lose the capacity for rational thought. My relationship with country music and its place in the sonic history of our nation is what I've always enjoyed. Scratch Roses and Broken Hearts, The Losin' Kind and my most recent album This American Life are inspired by Hank Sr, Johnny Cash, Elvis Presley, Stephen Foster, Willie Nelson, and Roy Acuff.
It took me and my father 14 hours to drive between Monmouth County, New Jersey and Nashville, Tennessee. On April 7th, I listened to the notes, rests, fiddles, pedal steel bends encoded in a mystical and mysterious system of zeros and ones as we traveled to their source.
We left early Sunday to reach the west end of Virginia by 6:30pm. We spent the night in Abingdon, Virginia and had dinner at Papa Tom's Cantina at exit 19 on Route 81. I recommend it for Tex-Mex and its cool Día de Muertos vibe. Dad and I signed the wall and made our way to a hotel for a night of welcomed reprieve from the car. Monday we made our way into Nashville surprised by the SUV's amazing gas mileage and welcomed the sight of something other than cows. We settled into our digs just across the street from The Grand Ole Opry. I was excited for the possibilities the week held and the righteous homemade pasta and gravy we brought from New Jersey.  
---
The article continues after this ad
---
---
Tuesday, I would meet Nashville and seek out my country music roots. My rock and roll heritage includes Bruce, The Who, The Beatles and Roy Orbison; my pop heritage is 80s synthpop;  I've always loved Brian Wilson and Phil Specter; and my punk heritage includes everything from Green Day to The Ramones, Sex Pistols, and New York Dolls. I wanted to learn about my country music heritage on this trip and grow as a musician and music lover. 
I would advise anyone spending a week or so sightseeing to buy the Total Access passes at Bridgestone Arena on 5th and Broadway. For $75 you get a ticket to four attractions like the Grand Ole Opry and The Ryman Auditorium self-guided tour with other perks. We used one of the Access passes for the Country Music Hall of Fame and Museum and paid $18 each for a tour of Historic RCA Studio B.  After a short ride on the shuttle to RCA, I stood in the exact spot Elvis and The Everly Brothers recorded some of their biggest hits. "Are You Lonesome Tonight" was recorded early in the morning after Elvis and some of the musicians went out and had a whole bunch of cheeseburgers. Our tour guide, a local musician in Nashville, turned out the lights and played 'Are You Lonesome Tonight' and I felt their presence in the darkness whispering a spectral symphony. Later in the tour, a visitor played the Steinway 42 grand piano that's been there since the 50's. The same piano was in a photo with Elvis in the lobby.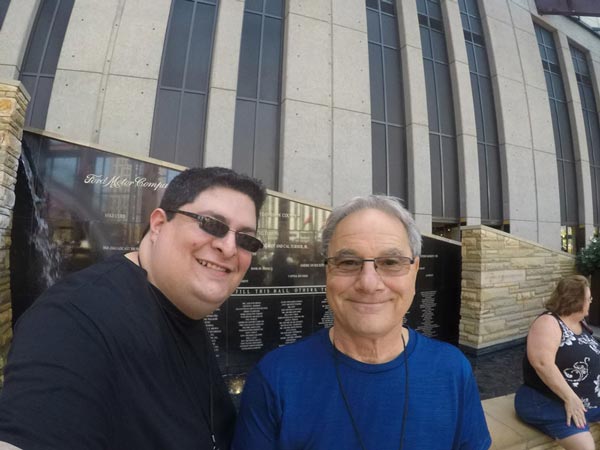 By 2:30pm Tuesday, we were back at the Country Hall of Fame. We stalked around the halls seeing clothes, instruments and video in both black and white and color of past artists enshrined in exhibits. Elvis' gold-plated Caddy, looked almost brand new. The video presentations on bluegrass and the Grand Ole Opry broadcasts from the 60s and 70s gave me a foundation of what I would learn in the next few days. After the museum visit, we took a short walk around the area, saw some of Broadway and sweated a three block walk back to our hotel shuttle stop. The weather was 80+ and humid but after a cold Jersey winter it was almost like heaven. 
On Wednesday morning, we went to the current Grand Ole Opry which opened in 1974. We took a guided tour backstage. We saw Tammy Wynette's car, flood damage from 2010, and Roy Acuff's house where he spent his later years. Today it stands like the Paramount Theater of Nashville and though we couldn't get in to see Charlie Daniels the night before we ended up having an amazing time.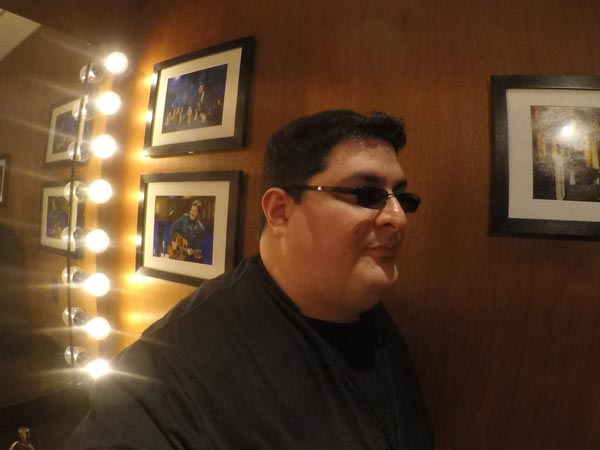 Wednesday after lunch at Dave & Busters I took another shower, redid my hair and changed for my show in the Commodore Grille at the Holiday Inn on West End Ave.  I took the stage after 10pm and showed them how we do it at The Saint in Asbury Park. My last words on stage were "rebel, rebel Jersey represent!"  The reception was beyond what I could ask for. I was invited back in the fall and I'm already anticipating my return later this year.  
Thursday morning, we took the shuttle back to 7th and Broadway and walked down to The Johnny Cash Museum on 3rd. We saw pieces of his life, his work and his home with private pictures of him and June Carter. Johnny's music wasn't the only music honored at the Cash museum; artists who have covered Johnny, the Carter Family and his work with Bob Dylan on Nashville Skyline were on display and there were even props and costumes from the Walk the Line biopic from 2005. It's been reported that when Johnny Cash did his video for his cover of "Hurt" his daughter said to him "It sounds like you're saying goodbye" to which Johnny replied "I am." Dad and I watched the song on a small screen next to Johnny's chair used in the video. My father loved hearing the covers of Johnny's songs and the interactive exhibit where you can remix one of four Johnny Cash songs to your liking. As we left he said "I never knew he had so many songs" which is my dad's way of saying he didn't know the scope of Johnny Cash's impact.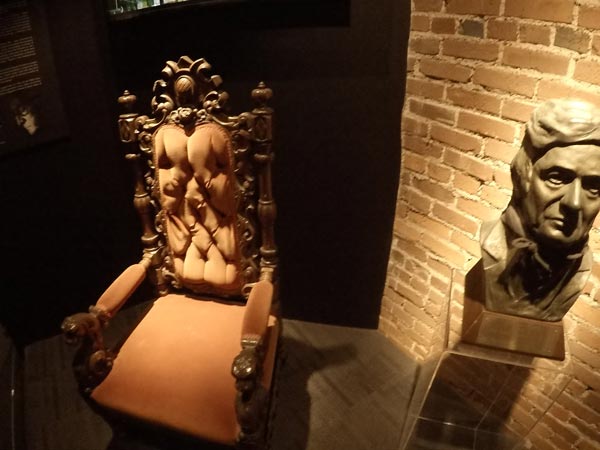 Then we walked over to 4th and a block over past Broadway to The Ryman Auditorium, which was built in 1892 by Thomas Ryman for revivalist Samuel Porter Jones as the Union Gospel Tabernacle. After Ryman's death in 1904, it was renamed Ryman Auditorium and became a home for entertainment in the early 20th century. From WC Fields to Bob Hope, Bob Dylan to Bruce Springsteen, many of the biggest names have taken stage at the Ryman. The church pews are still there. The displays have Louis Armstrong's trumpet as well as many artifacts from the history of country music. The Grand Ole Opry began broadcasting from the Ryman in 1925 and continued through 1974 when it moved to the Opry House in East Nashville.  The Ryman is a true music treasure and, in its way, the real birthplace of country music as both a place of worship and a venue for entertainment dating back to the age of vaudeville. One can hear through the years the gospel and folk music (bluegrass) blend into the country music that would later emanate from both the honky tonks and radios of America. After the Ryman visit, we rested outside next door at a little cafe and then spent the rest of Thursday walking up and down Broadway listening as music bellowed from each venue, some right next door to each other. Broadway from 2nd up to 5th is, on both sides, one honky tonk after another. We stopped into a little store at 5th and Broadway so I could grab something to remember the trip by, a pretty strappin' guitar strap with NASHVILLE MUSIC CITY in big white letters for my "Countrycaster" Tele. We returned to the hotel exhausted and sore from all the walking. 
Friday around noon, we headed out to the last place we wanted to see, The Musician Hall of Fame. Honoring those who had made an impact on American music without the glory of fame, the place was filled with displays of musical gear. I loved taking it all in.  My father admired the stories of musicians and refrained from asking me "what the hell is that thing" at every stop. I tried to contain my excitement at the fact they had a real Farfisa there. This was only the second time I had seen a Farfisa in person in nearly 35 years.
The museum has a Grammy exhibit and pays homage to some of the most storied session musicians including members of The Wrecking Crew, The Funk Brothers and even E St's Gary Tallent. There was a cool psychedelic tribute to Jimi Hendrix complete with fog machine, his clothes and instruments from him and his band.  Another exhibit placed you into Brian Ahern's Enactron recording studio in a trailer. My father walked in and looked around with wonder.  He worked as an electrician and contractor for the New York City Transit Authority for 28 years.  Even though he didn't understand the console or compressors, he admired the challenge of recording in such a confined space. It was cool seeing my world through his eyes as someone who just listened to the music and didn't worry so much about the superficial things musicians focus on, like what gauge string a guitar player used or the settings of their amp.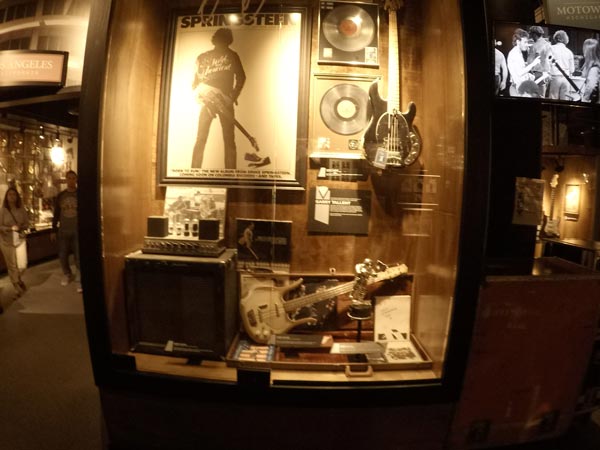 On Saturday, we drove back through Virginia, spent the night in Manassas, and returned home around noon on Sunday. We listened to all kinds of music going there and back.  I slept and reflected on how much I discovered. I didn't focus on my make or break performance in front of strangers or the fact I got recognized for it on the street the next day in front of the Ryman. I wanted to further educate myself on country music and was glad to have shared this with my father. I feel this trip gave him a deeper understanding for his son's work. It's easy for a parent who isn't an artist to think their children's musical creativity as "playing" or simply a "hobby." My father saw how much work goes into it and he realized how talented one has to be to truly create something.  Nashville offered a glimpse into that world. That's the greatest gift of the museums we visited. The bright lights of the Opry stand as the starry sky under which the dreams of many musicians have been realized throughout generations. The studio and live gear used by the musicians aren't there for the purpose of commanding worship at the altar of some sacred cow.  They help to lift your heart and soul to a place where you are with those enshrined as they create. You're meant to be side by side with them. 
You can go onto my Instagram @DiegoMusicNJ to see our vacation, visiting these places and recounting my thoughts and experiences…and maybe follow me as well. I encourage you, the reader, the fan, the music lover, the Jersey enthusiast, if you like any era of country music or even any popular music of the 20th century then visit Nashville to see these museums that offer such a great glimpse into the music and put you side by side with some of the best ever. Close your eyes as the music plays and feel their ghosts welcome you. Seek your musical heritage as I have and realize there is a whole world of music out there to discover and you've only scratched the surface. I'll continue to search for something new to write, sing and play. I invite you to search with me for if one can quiet their minds and focus…one can reach into the void and hear heaven. 
Find out more about Diego Allessandro at DiegoA.net and follow him on Instagram\Twitter\Facebook @DiegoMusicNJ