originally published: 04/18/2019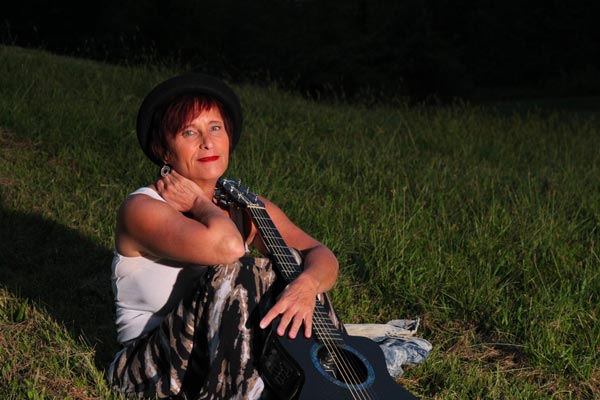 Passionate and full of conviction, with a big spirit, Randie O'Neil is a singer-songwriter based in New Jersey. O'Neil's roots-inspired sound is an organic blend drawing inspiration real life and delivered as a unique brand of upbeat coffee shop alternative pop while sending a message of strength and optimism to her listeners. She has independently released multiple albums, EPs, and singles over the years, and is soon to release her new set of songs, the I'm Not That Girl EP to be released on July 12.
O'Neil's storytelling comes from a sincere place, working as an adolescent intervention specialist brings a real-world perspective to her lyrics. Drawing on her own life story of having to survive an abusive alcoholic environment as a child, she helps students navigate a complicated world. Through her songs, she conveys a message of understanding and courage to face problems that almost all of us experience at some point in our lives.
The I'm Not That Girl EP contains a solid five-song set about life, love, pain, and hope. The song "Keep Me In Mind" tells the story of an individual longing for a loving relationship, while "Sister Sister" is the saga of a woman following her passion but dealing with the disappointment of her sisters and other females in her life not showing their support. "The song is for anyone who feels their family doesn't get them" explains O'Neil.
Elsewhere, "Sinners And Saints" documents one's journey of taking responsibly for bad choices but also learning from them. The title track "I'm Not That Girl" journals the painful reality of having to pretend that everything's OK when it's not. "I got an invitation to my high school reunion, I hadn't been back in many years and didn't have happy memories of that time in my life.  I had secrets at home that no one knew about.  So, in turn, nobody at school really knew me, at the end of my junior year, I was removed from my parent's home and sent to live with my grandparents, so at that point, I had to change schools. I didn't go to the reunion that night. Instead, I wrote this song" says O'Neil.   
---
The article continues after this ad
---
---
Americana/Folk O'Neil puts her whole self into her writing and performances, using honest, clever lyrics about heartache and strength and pairing them with catchy melodies. Playing numerous live shows O'Neil has become a strong presence in the Tri-State area. She was recently honored by the New Jersey Arts and Music Songwriting Contest for the song "I'm Not That Girl."
See her live at:
April 27 at Cafe Improve - 102 Witherspoon Street in Princeton, NJ
June 1 at John & Peter's Place - 96 S Main Street in New Hope, PA
June 19 at Bowling Green Golf Club - Night of Songwriters - 53 School House Road in Oak Ridge, NJ