originally published: 04/15/2019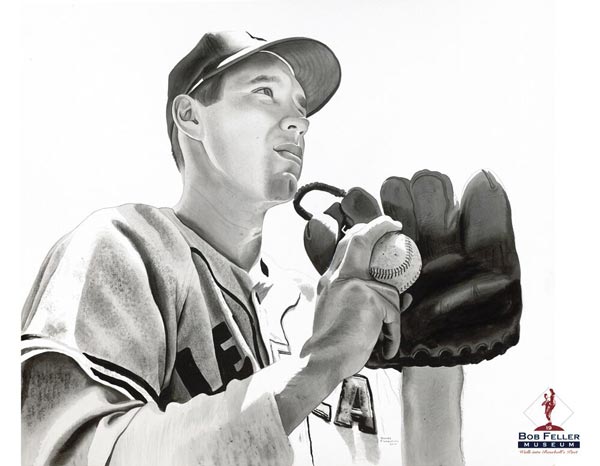 (PRINCETON, NJ) -- Linda Ruth Tosetti, granddaughter of baseball legend Babe Ruth, will make a special appearance at the opening reception of D&R Greenway Land Trust's newest exhibition. Spring Training: People, Places, Play. This wide-ranging collection involves the urban, the rural and the wild as outdoors settings for play. 
Internationally renowned sports artist and D&R Greenway Trustee James Fiorentino will unveil his newest portrait, "The Great Bambino," evoking Ruth, legendary Yankee outfielder/pitcher and Hall of Famer. Original digital prints of this work, signed by both Tosetti and Fiorentino, may be purchased, supporting D&R Greenway's mission.  Both guests will share personal perspectives on Babe Ruth, 7-time World Series champion.
Multi-media artwork, involving Sailing, swimming, fishing, strolling, kayaking and beyond, is being exhibited by Hana Aviv, Lisa Budd, Kate Leigh Cutler, Mike Dziomba, Bernie Hubert, Sean Kane, Jack Quinn, Laura Renner and Ewa Zeller. Keep an eye out for two vintage gloves from the 1920's, --one bearing the acrylic portrait of Babe Ruth; the other featuring Yogi Berra.  This unique collection, honoring nature as play site, will be on view April 22 through June 14.  Call to be sure galleries are not rented at time of visit.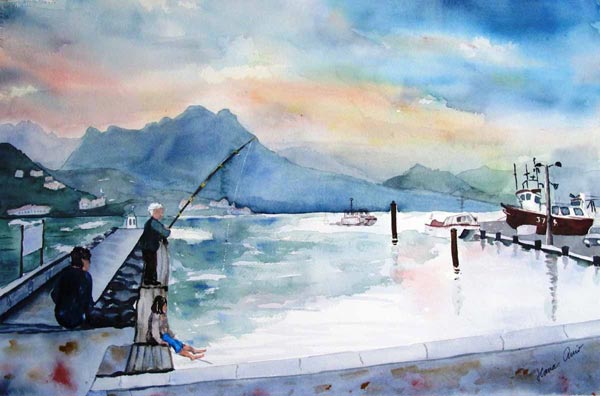 "Land is the playing field for so many of our favorite pastimes.  We are particularly thrilled to have Babe Ruth's granddaughter, Linda Ruth Tosetti, here to celebrate," declares D&R Greenway President & CEO Linda Mead. She praises this unique collection as "an ideal way to celebrate our 30th year anniversary of preserving New Jersey land."  Since 1989, D&R Greenway has been "ensuring bountiful local crops, protecting streams, and increasing spaces for both sports and individual enjoyment of the outdoors. Lands we preserve and steward enrich our communities in many ways –conservation, food, recreation itself," continues Mead. "From my office, I see children playing soccer and softball in the fields of Greenway Meadows.  Families in vivid gear sled our snowy hill in winter. We want this art to remind everyone that play is an important part of who we are as people on the land." 
"My grandfather's relaxation was getting out in nature," says Linda Tosetti, from her Connecticut home. "Whether to fish, hunt or just hike, --being outdoors was his solace. After a busy stretch of games, he used the outdoors to recharge."
---
The article continues after this ad
---
---
Tosetti wasn't born when her grandfather died in 1947.  She has spent significant time reading about him, lifelong.  She feels she knows baseball's "Sultan of Swat" better than if she had actually grown up in his presence. "I have been fortunate to meet people who knew Babe.  They say I have his mannerisms. Some go so far as to say that meeting me is like meeting him. I know he hit home runs.  But, as his granddaughter, I'm more interested in how he felt when he did that." Tosetti is looking forward to answering questions about her grandfather.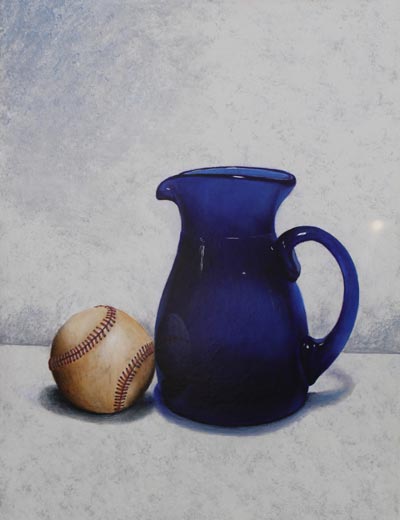 James Fiorentino joined the D&R Greenway board after his highly successful exhibition of endangered wildlife art at the Johnson Education Center, which went on to a nationwide tour, ending at the Salmagundi Club, "a center for American art since 1871." James increasingly paints endangered animals, in addition to his fame as portraitist of sports figure.  "I love being able to connect with people who appreciate both the land and sports," Fiorentino declares. "Babe simply means baseball," he asserts, having played this sport at Drew University. "As a Yankee fan there is no greater legend -- a great person off the field as well as on." Having met Babe Ruth's granddaughter more than a decade ago, during induction weekend at the Baseball Hall of Fame, Fiorentino is delighted that she will share the unveiling of "The Great Bambino" at the D&R Greenway reception. His 11-by-14-inch original watercolor is available in a limited edition of 100 giclees, [digital prints], of the same size, sporting Tosetti's and Fiorentino's signatures.  At $150 each, $50 will support D&R Greenway's preservation and stewardship mission.
James Fiorentino met Joe DiMaggio, when the artist was fourteen, signing his portrait of "Joltin' Joe".  A year later, at age 15, Fiorentino was the youngest artist featured in the National Baseball Hall of Fame and Museum.  Fiorentino's likeness of Reggie Jackson was hung beside portraits by Norman Rockwell and Andy Warhol. Fiorentino's Roberto Clemente portrait was acquired by the museum for its permanent collection. For decades, the artist has created scores of baseball cards for Topps, Upper Deck and Kellogg. His skill has been honored with commissions from Ted Williams and Cal Ripken. Other greats who turned to James Fiorentino for his unique artistry include Yogi Berra, Mickey Mantle, Muhammed Ali, Congressman John Lewis, Buzz Aldrin, Mikhail Gorbachev, Desmond Tutu, former New Jersey Gov. Tom Kean and hundreds of contemporary athletes. His current emphasis on endangered species in our country brought Fiorentino to D&R Greenway, whose focus has always been open land, especially as habitat.
"We do so much more than preserve land," says D&R Greenway Gallery Curator Diana Moore. "We steward the land as a place where people can interact, whether walking, boating or picking up a game. We want to highlight the fun people have on preserved land. These multi-faceted artists get us hooked into their world, whether painting on baseball gloves, capturing a quiet moment by the sea or in a woods, amusing visual puns, or evocative slices of nature.  "We can imagine Babe Ruth's delight, seeing the wide variety of beautiful open places we have preserved," says Mead. "We're so pleased that James has made possible this vital connection among land, art, sports, and Linda Ruth Tosetti herself."
Gallery hours are Monday through Friday from 10:00am to 5:00pm. D&R Greenway Land Trust is located at One Preservation Place in Princeton, New Jersey.
IMAGES: (TOP) Bob Feller by James Fiorentino (MIDDLE) Sports Tranquil Evening in Porto da Silva by Hana Aviv (BOTTOM) Sports Baseball Pitcher (pun) by Mike Dziomba