originally published: 04/06/2019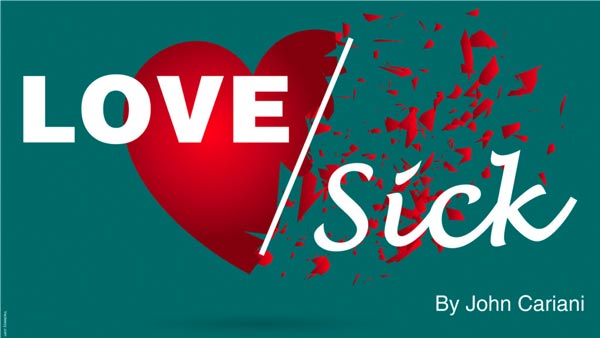 (TOMS RIVER, NJ) -- The Ocean County College Repertory Theatre Company will bring their production of Love/Sick by John Cariani to the Black Box Theatre at the Jay and Linda Grunin Center for the Arts from April 27 through May 5.  Love/Sick is a follow-up to the playwright's critically-acclaimed Almost Maine. 
The show is a 90-minute nine-play cycle about love and loss. Love can be messy in this romantic comedy, where a unique cast of characters battle for love with heartwarming optimism. Each play has its own arc and tells the story of a couple at a crossroads in their relationship. Together the short plays work to create a satisfying whole, chronicling the life cycle of a typical relationship from meeting to divorce, and afterwards.
The cast includes Taylor Bongarzone, Javier Fuentes, Cassie Jones, Donovan Lee, Becky Malinowski, Derek Rizzo, Mike Thullner, and Marcos Vasquez. The production is directed by Paul Chalakani. Lauren Schwartz is the Stage Manager and Lighting Designer.
Performances take place: Thursday, April 25 at 7:30pm; Friday, April 26 at 7:30pm; Saturday, April 27 at 8:00pm; Sunday, April 28 at 2:00pm; Friday, May 3 at 7:30pm; Saturday, May 4 at 8:00pm;  and Sunday, May 5 at 2:00pm.
Tickets are $15 for adults and $12 for seniors, and can be purchased online at grunincenter.org; by phone at 732-255-0500; or in person at the Grunin Center Box Office, Monday to Friday, 10:00 a.m. to 5:00 p.m. Ask about group and student rates. The Grunin Center is located on the OCC Main Campus, College Drive, Toms River, NJ.
---