originally published: 03/28/2019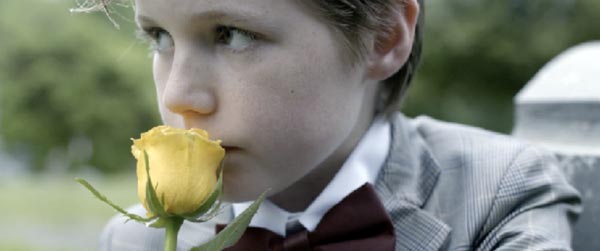 (ASBURY PARK, NJ) -- Irmak Tasindi's short film Karma will be screened at House of Independents in Asbury Park on Saturday, March 30 at 6:30pm as part of the Garden State Film Festival. Haunted by the memories of his past life, Evan, a ten-year-old boy, is looking for his ex-wife Jenny in his search for answers. Events unfold as Jenny and Evan coincidentally go into confession with the same priest, Father Johnson. 
"Karma is a fantasy thriller about a gifted young boy, Evan, who is haunted by the memories of his past life, and is looking for his ex-wife Jenny in his search for answers," said Director Irmak Tasindi. "Evan's search also puts into spotlight the internal battles of those that are close to him. Anna seeks confirmation as a mother even though she never wanted to become one. Jenny seeks punishment for what she has done. And Father Johnson is forced to step out of his well-established beliefs that he has been so comfortably living in.
"You could say Karma is a spiral domino story where the struggles of all characters are connected yet all the answers are within," continued Tasindi. "It is an attempt to bring new awareness to the concept of karma—the darkness that vibrates our deepest pains so that we can release them, and find room for lightness of being."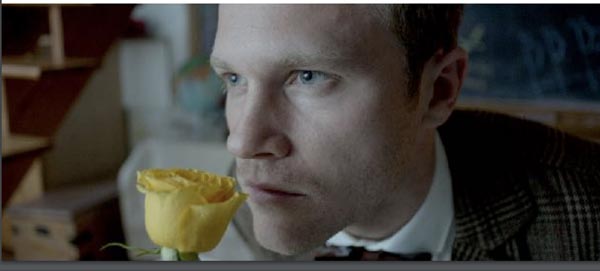 The film has won a Platinum Remi Award as Best Graduate Student Short Film at the WorldFest-Houston. It was also screened at the Sunscreen Film Festival in Florida.
Irmak Tasindi was born and raised in Turkey, and educated at the Deutsche Schule Istanbul (German High School of Istanbul). She attended Brown University in the U.S. where she double majored in History of Art and Architecture, and Economics. She worked as an investment banker at Citibank headquarters in New York for a number of years. Always conflicted between her analytical mind and creative soul, Irmak quit her job at Citi and travelled around the world with her camera. She found herself writing fantastical stories that took place in the real world. Deciding to combine her love and passion for storytelling and photography, Irmak attended a one year Directing program at the New York Film Academy, and she created Karma, her thesis short movie.
---
The article continues after this ad
---
---
"The story of Karma came to me while I was studying at the New York Film Academy," explained Tasindi. "I was inspired by some research studies regarding people who remember their past lives, along with some true stories experienced within my own social circle. Even though I was unable to accept the validity of such a concept at first, there was enough evidence that I could not completely deny it. You could say I was Priest Johnson. The Catholic Church and the confession booth in the movie, in a way, symbolize the limitations of his mind as well as ours'. As the movie progresses, we see him step outside of those limitations and eventually maybe even develop a new belief system. That is the impact I also intend to have on the audience.
"I tend to walk around with peculiar kind of glasses that allow me to see the magic in reality," she continued. "And those are the type of stories I love to tell and type of movies I love to make. In fact, I have ended up developing a whole series of stories where I explore the concept of karma even deeper and wider. You could say I have the fascination to stretch the boundaries of our reality and of our minds…and maybe even tear them a little."
The Garden State Film Festival takes place from March 29 through March 31 in locations throughout the Asbury Park area.  House of Independents is located at 572 Cookman Avenue in Asbury Park, New Jersey.