By Gary Wien
originally published: 03/25/2019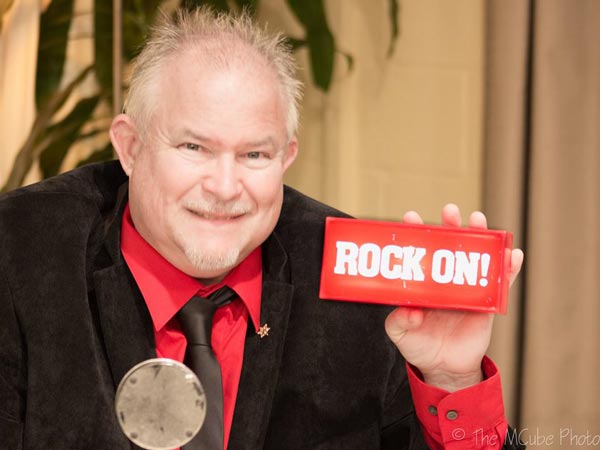 There are many writers who contribute to New Jersey Stage, but one of the most dedicated is Danny Coleman.  He's been penning a weekly column for us since the end of 2013.  In addition to writing, playing drums for several bands, and making award-winning chili, Coleman has been hosting a weekly radio show called "Rock on Radio" since April 26, 2009.  It currently airs every Sunday night at 7:00pm on www.coaradio.com.
On April 24, Coleman will celebrate the 10th anniversary of his show at the Asbury Hotel in Asbury Park.  The party will include performances by Radio Fiction, Rick Barth, Dave Vargo, Kevin John Allen, The Williamsboy, John Alberici, Strumberry Pie, and Jo Wymer Band. The event runs from 8:00pm to 11:00pm.
When asked if he remembers his first broadcast, he laughs, "Oh my gosh yes, I remember it vividly because so much went wrong. First, I was locked out of the radio station because nobody had mentioned to the program director or board engineer that I would be starting that particular evening. The show first aired on April 26, 2009 from 10:00pm–11:00pm on WIFI 1460 AM Radio and occupied that time slot for the first three years. I arrived early that first night and began to frantically call the station team. I managed to get in and then it got worse; I had no engineer and the set up was much different than what I'd learned in broadcasting school in 1982. I experimented and somehow managed to not knock the station off air."

The guests on that first broadcast included W.C. Soulshine (the band he was playing with at the time) and Mike Thompson from Agency, a band based in Asbury Park. Fumbling with the controls, the show began 10 minutes late.  "The phone rang and I had no clue how to put the caller on the air; so it was an interesting first experience!" said Coleman who had been a guest of several live radio shows as a musician, but had never hosted his own program.
Coleman's radio journey began as a way of re-inventing himself after a career ending back injury. He says he started it without any visions of grandeur and finds it hard to believe that the show is celebrating a decade on the air, although he's proud it has made it this far. The show began at WIFI 1460 AM radio - the first of many homes throughout the years.
---
The article continues after this ad
---
---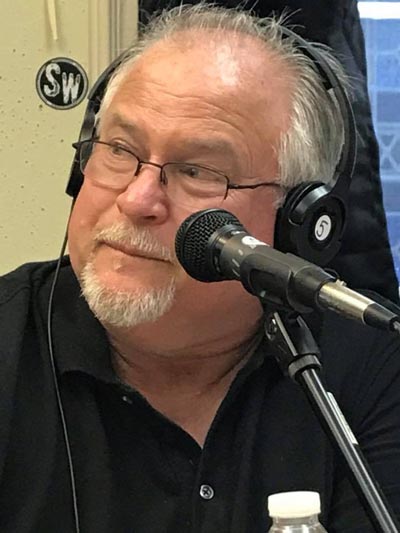 "I left WIFI 1460 because I realized no one was listening to me on AM radio; it was on their tablets, computers and smart phones," he explained. "I thought I was ahead of the next wave but it kind of bit me in the rear end. I and the show seemed to have lost legitimacy in the eyes of the media. I was told it, 'Wasn't real radio' and 'It's not legitimate radio' and that stung.  It still does, but it just proves that life is all perspective. Every major FM station broadcasts over the internet as well as the airwaves but people don't think of it that way; to this day I'm asked, 'What station are you on?' and when I answer it's on internet their response is usually, 'Oh? So it's not on the radio?'"
The show has faced being on Internet stations which folded or faced financial difficulties and often forced him to make adjustments to the show, cutbacks, and schedule changes.  There were times he knew moving the program somewhere else was the right decision to make and other times when parting ways with management was necessary.  He admits there have even been moments when he's thought about killing the show altogether.
"I often wonder if anyone is still interested or if it has the appeal it once had, but then I'll get an e-mail or a Facebook message, or a phone call letting me know that I helped an artist or touched a listener in some way and it strikes a chord," continues Coleman.  "As long as the show and I are still relevant, I'll keep doing it. Now at COA Radio I've got a great engineer named Art Ackerman and a fantastic producer named Claire Gellman who have taken me to the next level. We work well as a team."
Coleman has enjoyed his time talking with just about every guest on his show over the years, but says he has a truly great time whenever Charles Laurita & The Mischief, Rick Winow, S0F, Taylor Tote, or Laura Cheadle are in the studio.  But he's still hoping to one day get the opportunity to talk to his dream guest - any of the surviving members of Led Zeppelin.
"In all honesty, I can't pick a favorite guest because they've all been so great," he says.  "Every show is a new experience, even 10 years into it."
One of the reasons why the show has lasted a decade and continues to be a must listen by many of the artists in the local music scene is because they know how much Coleman supports the scene.  He loves music and loves sharing the artists he discovers along the way.  And he's grateful that they support him and his show.
"These people pour years of practice, lessons, heartache, travel and sweat into their products and I am giving them a platform to share it," he continued. "They get two hours to talk about themselves, their music, and perform it live on air. I don't know of any other program on any station that dedicates that much time to one artist when they appear.  Rock on Radio is relaxed, funny, serious and is there consistently every Sunday night for people all over the globe to discover new artists and I love doing it." 
---
Gary Wien has been covering the arts since 2001 and has had work published with Jersey Arts, Elmore Magazine, Princeton Magazine, Backstreets and other publications. He is a three-time winner of the Asbury Music Award for Top Music Journalist and the author of Beyond the Palace (the first book on the history of rock and roll in Asbury Park) and Are You Listening? The Top 100 Albums of 2001-2010 by New Jersey Artists. In addition, he runs New Jersey Stage and the online radio station The Penguin Rocks. He can be contacted at gary@newjerseystage.com.
---