originally published: 03/20/2019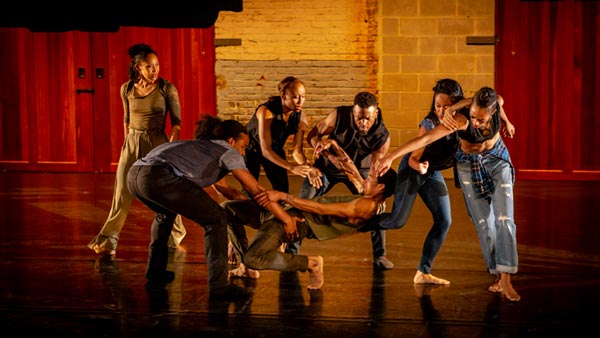 How will you close out your Women's History Month this year? I submit for your consideration: Rowan University College of Performing Arts' "Breaking the Glass Ceiling: A Celebration of Women in Choreography" performance on Thursday, March 28. This evening features original choreography by Helen Simoneau, Dawn Marie Bazemore and Leslie Elkins. But wait, there's more! Following the performance, stay for a talk with the artists, moderated by Dr. Brenda Dixon Gottschild, dance scholar and professor emeritus of dance studies at Temple University.
Co-sponsored by Rowan's Department of Theatre & Dance, the Women's and Gender Studies Program, and the College of Humanities and Social Sciences, "Breaking the Glass Ceiling" focuses on women who are making an impact as creators and leaders in the dance world. As Dawn Marie Bazemore reminded me when we spoke recently, this kind of event is important because while we see many female dancers, the dance world has far fewer women leaders and choreographers.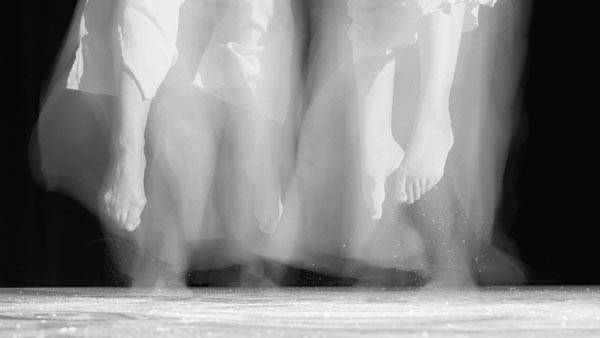 My colleagues, friends and loyal readers know that the issue of gender equity in arts leadership has long been important to me. But I've been thinking about this a lot lately in a ballet-world context. (And I don't mean to imply that dance and ballet are synonymous. I well understand that ballet is a category within our diverse dance ecosphere. It's just the genre that's nearest to my heart and with which I'm most familiar.)
A few weeks ago, the new  Dance Data Project released a report on leadership pay, broken out by gender, at the 50 largest ballet companies. Especially at the artistic helm (as opposed to executive leadership), the news continues to be bleak for women. (Check out the full report here. And if you're looking for more, they've begun compiling a list of women in prominent creative roles, among other resources.)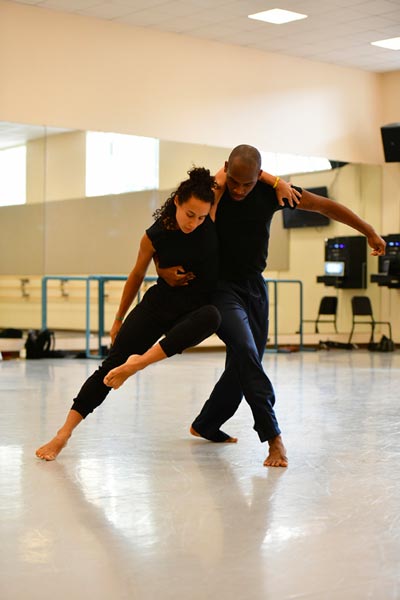 And before I even had a chance to fully read the Dance Data Project leadership pay report, New York City Ballet finally announced its new, permanent leadership plans in the wake of the departure of Peter Martins. Ever since the search began, I was pulling for a woman (Wendy Whelan, in particular) to be given the job. And while it's GREAT to see Whelan up there, I'm not alone in noting that her second-in-command position has left me a little disappointed.
So of course, I'm heartened by the Breaking the Glass Ceiling performance at Rowan University, Not only does it focus on female leaders and creators, but it focuses on new work being created today, rather than older, established repertoire pieces. This helps show the current vitality of today's creative process.
It's also very worth noting that the performance is only one aspect of the project. The department and choreographers are also working with N.J. schools and dance studios, engaging them in workshops and masterclasses, to foster understanding, participation and the creative spirit.
"Breaking the Glass Ceiling" features works by three choreographers: Helen Simoneau, Dawn Marie Bazemore and Leslie Elkins:
Helen Simoneau, DARLING
Simoneau a native of Québec, is artistic director of Helen Simoneau Danse. Her work, "DARLING," explores vulnerability and intimacy through the presence and absence of touch. The work also intends the audience to question their assumptions about the relationships between strength, power, gender and size. This work is a new piece and features an original score by Mary Kouyoumdjian.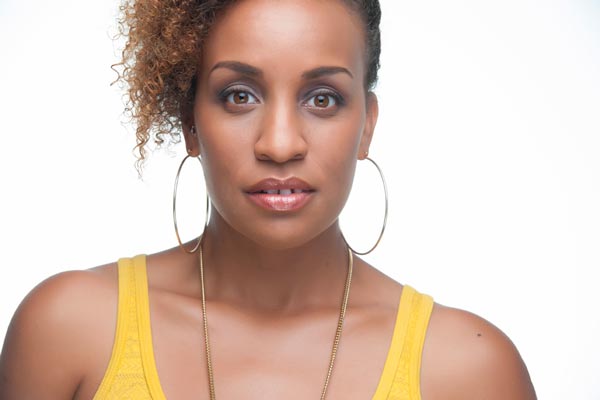 Dawn Marie Bazemore, The Browder Project
A native of Brooklyn, Bazemore is an assistant professor in the department of Theatre and Dance at Rowan University and the Artistic Director of Dawn Marie Bazemore|#dbdanceproject. "The Browder Project" first premiered in May 2018 and was inspired by the story a Kalief Browder, a 16-year-old who was accused of stealing a backpack. Unable to afford bail, Browder spent three years in Rikers awaiting trial, enduring abuse and protracted solitary confinement. The piece explores the inherent racial bias that exists in our criminal justice system as well as the catastrophic mental effects. The piece also focuses on Kalief's mother, who was a fierce advocate for her son, although she lived only a year after he took his own life, as a result of the abuse he suffered.
Leslie Elkins, Embracing the Liminal
Elkins is an Associate Professor of Dance at Rowan University where she teaches dance theory and technique specializing in improvisational composition and performance.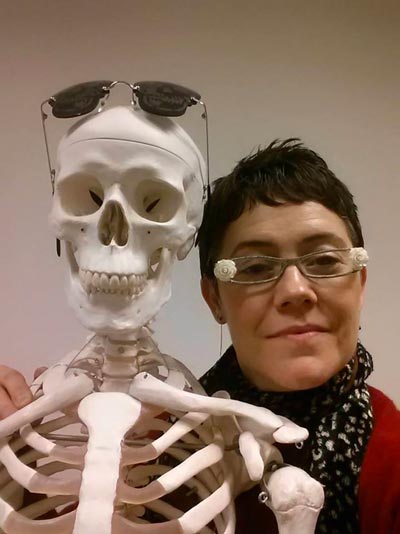 "Embracing the Liminal" focuses on the often-undefined transitions between moments, such as the places in between undone and finished and the journey from "scary fuzz to reassuring clarity." This work premiered in Fall 2018 at the Philly Fringe festival.
Each work runs about 20 to 30 minutes. Bazemore tells me that she is grateful for the opportunity to showcase the work of female creators and female leaders in the dance world. I completely agree, yet I can't help but yearn for that future moment when equity for women in the arts is the norm, rather than a moment for which we need to be grateful.
The Details
Rowan University College of Performing Arts presents "Breaking the Glass Ceiling: A Celebration of Women in Choreography" on Thursday, March 28 at 7:00 p.m. at Pfleeger Concert Hall, located at 201 Mullica Hill Road in Glassboro. For tickets, visit rowan.tix.com. Audience members are invited to enjoy a pre-performance reception in the lobby beginning at 6:00 p.m. An artist talk follows the performance.