originally published: 03/14/2019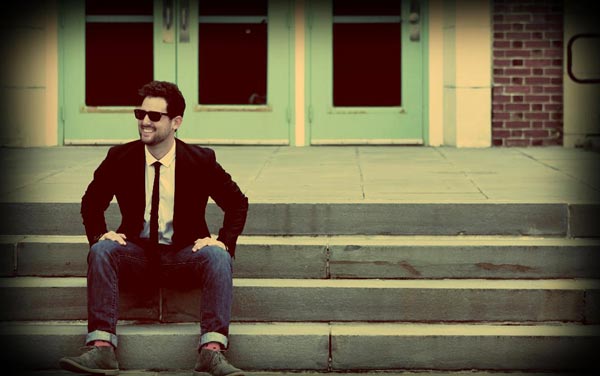 Before he tours Florida and L.A. then heads into the studio to record his solo debut album, soaring vocalist Chris Pinnella will perform "The Billy Joel Songbook" March 23 at The Asbury hotel. This week also features Secret Sound, Green Knuckle Material, Elephant Talk, Levy & the Oaks, Avenel Arts Center, "The Eleventh Hour," JAHK, Foxanne, 3143 Management, Holdfast Records, The New Black, Chill Smith, Eve's Artistry, EarthShare NJ Rocks!, Sonoa, Nude Shoes, Sleep In, Cabana Wear and Carl Chesna. Photo by  Andrew Pinnella.
With upcoming dates throughout the country along with a newly announced crowd-funded album campaign set to launch in early summer, Asbury Park's Chris Pinnella is set on making 2019 his biggest year to date. The seasoned young performer has years of experience under his belt, including a platinum record and tours of North America and Europe with arena behemoth Trans-Siberian Orchestra. 
Pinnella will be heading into the studio this summer to record his debut solo album, which will feature originals as well as re-imagined covers that fuse elements of classical, jazz, alternative, pop and cinema alongside his soaring and powerful vocals. The singer's live concerts feature anywhere from 8 to 15 musicians, plus back-up vocalists and the occasional choir. As a solo artist, Pinnella has performed at NYC hotspots Feinstein's 54 Below, The Rainbow Room, Birdland, The Appel Room at Jazz at Lincoln Center, The Cutting Room, and The Grand Ballroom at The Plaza, as well as in regional theaters throughout the country. 
On March 23, Pinnella will play "The Billy Joel Songbook" at The Asbury hotel. 
"The Billy Joel Songbook is something that we started a few years ago for my birthday," Pinnella said. "I've always been a huge fan and figured it would be a fun way to celebrate. We try to keep the public performances of this particular show to a minimum so this is most likely the only one for the year."
Fans can expect to hear Piano Man hits, such as "Scenes from an Italian Restaurant," "Movin' Out," "She's Always a Woman," "Big Shot," as well as B-sides, like the never-performed "Tomorrow Is Today"  and live staples "Zanzibar" and "Summer Highland Falls." The show is nearly sold out, so grab tickets soon.  Click here for tickets. 
Pinnella will be down in Florida for the month of April with several dates and out to Los Angeles in May. Back in Jersey, he will perform June 1 at Grunin Center for the Arts in Toms River with his 15-piece orchestra, then onto a week-long regional tour with dates in Virginia, Pennsylvania, Massachusetts, New York and New Jersey.   
Makin Waves 2018 Keyboardist of the Year Eric Safka is one busy dude. He's returning to Europe with Billy Walton Band in April and then staying there to tour with Colossal Street Jam in May. Both tours will be celebrated by both bands with a launch party on March 22 at Asbury Lanes. Billy Walton Band will play throughout England from April 4 to 20. Colossal will trek to Belgium, Germany and The Netherlands from May 3 to 11. 
Upon their return home, Colossal guitarist Sal Marra and vocalist Gene Potts will sit in with Secret Sound on "Whipping Post" at the Third Annual Makin Waves Jam 'n' Groove Fest, which will be in 50th anniversary tribute to The Allman Brothers Band, The Meters and Little Feat on May 19 at the Brighton Bar in Long Branch. Also performing will be Dogs in a Pile, Dark City Strings, The Inflatable Head, Fungkshui, Ten Foot Tall, Mike Montrey Band and Green Planet Band. 
Speaking of Secret Sound, they have a big gig presented by CEG Music and NOLAfunk on March 23 at The Cutting Room and fans can take a party bus from the great jam room Olde Village Pub in Middletown. For $30, you get the ride, a ticket and libations to and from the show. Tickets can be obtained here. 
In a big week for Secret Sound, the jam 'n' groove unit on March 22 will make their debut at the Pattenburg House, a Cheers for Deadheads in the historic Hunterdon County town of Asbury (not to be confused with the City by the Sea). Other upcoming shows for the hard-working jam outfit include March 15 at the Shannon Rose, Ramsey; vocalist-guitarist Kevin Hill's Birthday Jam on March 30 at Jamian's, Red Bank; and May 11, Pearly Baker's Alehouse, Easton, Pa. At the Jam 'n' Groove Fest, Secret Sound also will give a nod to The Allmans with "Hot'Lanta" and The Meters with "Just Kissed My Baby."
Congrats to New Brunswick rap 'n' rock band Green Knuckle Material and the Central Jersey progressive rock act Elephant Talk for winning the Stone Pony's Rock to the Top Finals on March 2. They both received $1,000 in merchandise, future headlining spots at the Pony, a photo shoot with Jeff Crespi and a feature in Makin Waves. Green Knuckle's first-place prize also included $2,500 in cash, while runner-up Elephant Talk took home $1,500. They'll play April 6 at Red Bull Stadium in Harrison.  
See Green Knuckle Material perform their forthcoming single, "Queen of Dragons," an ode to Dany Targaryen of "Game of Thrones," live on April 6 at an autism awareness benefit at The Chocolate Shoppe in New Brunswick with The Dead Flowers, Sonoa and Elytra, and April 28 at the Community Art Fest in Princeton. GKM then will embark upon the Back to Your Roots Tour May 17 in Norwalk, Conn.; May 18 for their New Jersey EP release show at a venue to be announced; May 19, New Paltz, N.Y.; May 31, Philadelphia; June 1, Richmond, Va., and June 2, Washington, D.C. Other upcoming GKM dates include their Bayville V Music Festival, June 15, with Experiment 34 and much more; July 2, Jenks Club, Point Pleasant Beach, opening for Badfish; July 12, Blackthorn, New Brunswick, and July 22, Happy Mondays with Switch Mob at the Wonder Bar. They said they hope to headline the Stone Pony in August to coincide with their fourth tour this year. 
It was so much fun watching Chris Colon of Asbury Park-based Levy & the Oaks and his wife, Teresa, on HGTV's "House Hunters" earlier this week. The band show up at the end to play a tune after Chris & Teresa found a home of their own for them and the band to rock out in. 
Coming up for Levy & the Oaks will be a Sunday residency starting May 19 at Asbury Park Yacht Club. They'll also play April 6 at the Stone Pony with Telegraph Hill label mates Bobby Mahoney and the Seventh Son, as well as Chris Rockwell Collective, Ella Ross, Nalani & Sarina and Rust N' Stardust, and Happy Mondays on May 6 at the Wonder Bar with A Bird and Pioneer the Eel.
On Sept. 28 at Asbury Lanes, Colon and Levy bassist Lou Panico will play in the Asbury All Star Abbey Road Band led by Brian Erickson of The Extensions, co-sponsor "OneMore with Brian Erickson" and co-presenter Red Pants Productions. The 50th Anniversary Tribute to The Beatles' Abbey Road also will feature performances by Levy & the Oaks and co-sponsor Telegraph Hill Records label mates Des & the Swagmatics and Foes of FERN, whose members also will be in the Abbey Road Band. Other sponsors of the Makin Waves co-production include New Jersey Stage, AsburyMusic.com, Radio Jersey, The Aquarian Weekly, MOGO Taco, Asbury Park Music Foundation and Holdfast Records.
Just in time for St. Paddy's Day, Avenel Performing Arts Center will present its first production, Celtic Angels Ireland, on March 16 and 17 at the Theatre at Woodbridge Middle School while the forthcoming venue's construction is completed. Two dozen other productions then will come to the arts center, which officially will open April 10 with "Dixie's Tupperware Party," a hysterical comedy about a drag queen who literally sells Tupperware to the audience. The arts center schedule also will include: BariToned, featuring Joe Hager, Edward Miskie and Kyle Hines, and "I Hate Men – The Tough Broads & Loose Women of Musical Theatre," April 24 and 25 and June 20 and 21; "Girls Night: The Musical," April 26 to 28; the a cappella rock of FACE, May 2, 4 and 5; Matt Wolfe and Lainie Munro, May 3; Bodiography Contemporary Ballet, May 8 to 12; "The Italian Chicks," featuring Maryann "Boom Bom" Maisano, Mary Dimino, Regina DeCicco, Gina Scarda and Tar Cannistraci, May 14, 15, 28 and 29; Kaki King, May 16 and 17; juggler Charles Peachock, May 18; "Will Martin Sings Dean Martin," May 19 and 22; "Husky Panda" featuring Mike Delamont, May 23 to 26; "Housewives of Secaucus: A Suburban Travesty," May 30 to June 2; mentalist-illusionist Wayne Hoffman, June 5 to 9; Penny Arcade, June 11 and 12; Alexandra Silber, June 13 and 14; Constantine Maroulis, June 15; "Comedy Night" with Johnny Lampert, James Goff and Andy Pitz, June 16; Hypnotist Dale K, June 18 and 19; "Broadway's Next Hit Musical," June 22; Jeremy Stolle, June 23; "Simply Streisand" featuring Carla Del Villaggio, June 25 and 26, and "My Big Gay Italian Wedding," June 27 to 30 and July 2, 3 and 5. The theater is at 150 Avenel St., but while still under construction, tickets are available at a temporary box office at 101 Main St. Tickets also can be obtained at boxoffice@avenelarts.com, 732-314-0500 and avenelarts.com/box-office/.  
The award-winning off-Broadway musical "The Eleventh Hour" will return on March 24 to Pino's, where it all began in 2015 at Hub City Music Festival as a skit for coLAB Arts' inaugural "48 Hour Musicals." Composer-lyricist-librettist Dave Seamon's apocalyptic ode to the New Brunswick basement scene has been produced in New York City twice and won seven awards at the 2018 Winterfest Theater Festival NYC, including Best Play or Musical. The fun at Pino's will start at 6 p.m. with ska faves Backyard Superheroes.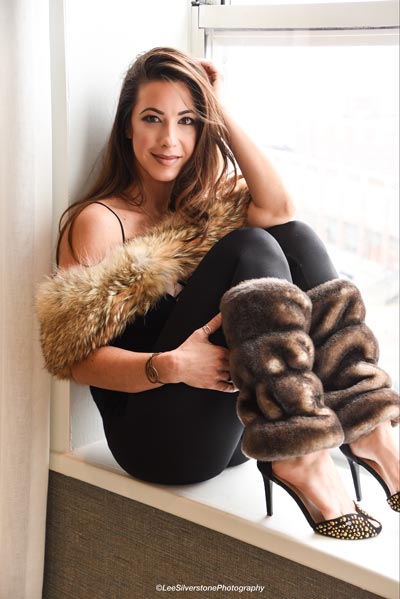 Jersey Shore singer-songwriter JAHK has signed with 3143 Management. Photo by Lee Silverstone
3143 Management has added two more singer-songwriters to its ever-growing roster of indie artists: Jersey Shore-based JAHK and Brooklyn-based, New Jersey-raised Foxanne. 3143 also will provide distribution, booking, social media and other services to deepen their relationships with existing fans and bring their sounds to new audiences.
JAHK is in the process of following her debut EP, Eleven23, which was released on her Nov. 23 birthday.
The EP has been featured on 95.9 the Rat's "Jersey Rock." The songstress will perform her mix of pop, folk and alt-rock on March 20 at the Soundbooth of The Asbury hotel and March 26 at The Downtown in Red Bank.



A science writer by day and indie rocker by night, Foxanne pushes gracefully through musical barriers, melding elements of Sharon Van Etten, Julien Baker, Maggie Rogers, St. Vincent, and Jenny Lewis into a distinct sound. With delicate yet incisive lyrics that challenge the patriarchy in her chosen fields of music and science, Foxanne's vocals and guitar lead her three-piece band, which includes Mike Harris on synthesizer and Andrew Funcheon on percussion, mallets and drums. They will perform March 25 on "OneMore with Brian Erickson" at Asbury Park Music Foundation; April 2, Rockwood Music Hall, New York City; April 9, Gold Sounds, Brooklyn; May 17, Bourbon & Branch, Philadelphia, and Sept. 20, Asbury Lanes, with management mates The Mercury Brothers and Dave Mooney & Viewers Like You. As respected science writer Chelsea Gohd, Foxanne's work has appeared in Discover Magazine, Space.com, American Museum of Natural History's Microbe Mondays Blog and more.
In other 3143 news, the Jersey Shore-based company led by KL Martin recently hired The Paper Jets manager Bill Greenwood. While that band is on hiatus, the rest of 3143 stable are Makin Waves. When not recording a single to follow their Vol. 2 LP, The Mercury Brothers also will play April 13, The Saint, Asbury Park; April 20, John and Peter's, New Hope; May 18, Rockwood Music Hall, and May 27, Asbury Park Music + Film Festival. Mooney is recording an EP with Adam Vaccarelli at Retro Media Studios in Philadelphia and also will perform March 15, John and Peter's; March 16 Rockwood Music Hall, and April 18, Bond Street Basement, Asbury Park. 
Asbury Music Award-winning singer-songwriter Deirdre Forrest is in the studio working on her new EP at Steve Greenwell Studios in Asbury Park. She'll play March 27 at the Soundbooth at The Asbury. Ellis Wilkinson Band also is in the studio crafting their debut album for release later this year. Their single, "Division Bell," was released by 3143 and debuted in Makin Waves on Nov 1. Upcoming dates include March 15, John & Peter's, and April 5, McGuinn's, Lawrence Township. And internationally acclaimed singer-songwriter Arlan Feiles always is working on new music and will be heading out on a European tour in October. In the meantime, he will play residencies on second and fourth Fridays at The Fox and The Falcon, Maplewood, and third Fridays at Pino's in Highland Park. Other live shows include May 9 at Chubby Pickle, Highlands.
The New Black have one of the most inspiring stories to grace the New Jersey music scene. The Central Jersey band will celebrate the release of their debut album, "Coming Home," on March 15 at the Brighton Bar with Lavender Bones, Jag One and Sunverse. The band's third release and first in eight years comes after success as a touring act, but also a great tragedy. In 2009, guitarist Gabriel Hurley was in a near-fatal car accident that left him blind, yet not without the ability still to play music, which he's been doing since sixth grade. So Hurley and high school pal, singer-songwriter Danny McDonough, who also played together from 2001 to 2007 in a band called Self Denial, keep on keeping on after nearly 20 years of making music together.
Congrats to Holdfast Records on Cookman Avenue in Asbury Park, who'll celebrate its 10th anniversary on March 16 with DJs, giveaways and hundreds of $1 records. Holdfast's next Asbury Park Record Show on March 24 at the Stone Pony promises to be its biggest ever.
One of the more fun rappers New Jersey can call its own, Chill Smith has reinvented himself once again as Spider-Blackman. He has written, recorded, mixed and produced his forthcoming three-song EP, "Your Friendly Neighborhood Rhyme Slinger," at his Chillville Studio. The first single, "Superhero Shit," just dropped, is streaming above and also can be enjoyed at a listening party for the EP on March 29 at Saige Coffee House in Jackson. 
"It all started when exploring the beautiful but treacherous jungles of Wakanda," Smith explained. "My goal was to locate, study and preserve black excellence. In my attempt to become the blackest, flyest, illest muthafucka on the globe, I became ill. Not ill like, 'That show last night was ill,' but sick. But not sick like, 'You see that dude do a backflip off that balcony?! That shit was sick!' But sick like, 'I may need medical attention.' My muscles began to swell, my appetite for knowledge increased, I found strength in speaking out against bigotry. I peered at my left wrist discovering a spider mark. Could this be the cause of these changes? That's the day I became, Spider-Blackman.
"All jokes aside, for most of my life, I've wanted to be a superhero," he continued." I have elaborate stories of a super-powered being in my head. Black Panther helped me realize I can become a superhero, which may sound silly to people but no part of me is exaggerating. Watching Spider-Man: Into the Spider-verse, then listening to the soundtrack inspired me to make an EP with 'Superhero Shit!' starting it off. I just wanted to make something fun. I love rapping and I'm good at it."
Band gal pal Eve's Artistry, whose many caricatures of Asbury Park performers has raised more than $600 for local charities in conjunction with Makin Waves, will host a Paint Party on March 15 at Saige Coffee House. A $30 admission will include paints and other supplies, coffee and music. The work of Eve's Artistry owner Kristen Woolley can be seen at TRAC Gallery in Toms River, as well as on her website. Register for the Paint Party here. 
EarthShare NJ Rocks! is a fundraiser March 23 at The Stone Pony for a nonprofit that funds many leading local environmental organizations, including New Jersey Audubon Society, Surfrider Foundation and Wetlands Institute. DJ Lee Mrowicki of Radio Jersey will emcee and spin in between sets by Dirty Shine, Free Pass, The Troubles and The New Soul Rebellion. Representatives of EarthShare's beneficiaries will provide short presentations about how the organization is working to impact state ecosystems. Jersey Mike's Subs has donated catering for the event, and there will be a raffle for a new Epiphone Les Paul Special guitar. The first 300 guests will receive an event T-shirt. Beforehand, Dirty Shine will play March 16 at the Spring Has Sprung Fest at Allstar Music Empire in Flemington.
New Brunswick band Sonoa recently released a 10-song album entitled, Waves of Change, available now on all streaming platforms. The collection was recorded by Hodera's Doug Gallo at AGL Sounds in New Brunswick. In addition to Green Knuckle Material's autism benefit on April 6 at The Chocolate Shoppe, Sonoa will play in support of the album on March 15 at Spring Has Sprung Fest; March 21, Crossroads, Garwood, with Machines Never Forget and Nude Shoes, and March 24, Scarlet Pub, New Brunswick, with The Barrbarians and Zack Russack Band. 
In support of their new Suburban Ceremonies EP for Philly-based Know Hope Records, Asbury Park's Nude Shoes also will play March 16, Greenbriar Houise, Galloway; March 26, The Kingsland; March 29, C**** House, and April 5, Pickle Rehearsal Space, Philadelphia. Nude Shoes is the project of Andy Katz, formerly of Weird and Wonderful Words. About the vibrant single, "Couple's Jenga," he says, "This song is about a couple's relationship essentially falling apart like a game of Jenga, one piece at a time. They both are actively taking apart the pieces one by one until it falls apart. The verses are someone realizing its over and they are in denial about it, and the chorus is the other person telling saying that they're moving on."
Cherry Hill's Sleep In.  also has signed with Know Hope and will release The Stars on Your Ceiling on March 22. They'll tour with South Jersey/Philly fuzzed-out power-poppers Cabana Wear, who feature members of By Surprise, Aspiga, Crucial Dudes, and It's A King Thing. Cabana Wear drop their self-titled debut album on March 15 in conjunction with the Sludge People cassette label. The bands' tour dates include March 22, St. Babs, Cape May Court House; March 23, Yellowhouse, Richmond; March 24, Velvet Lounge, Washington, D.C; March 29, The Barbary, Philadelphia; March 30, Bushwick Public House, Brooklyn; March 31, Scarlet Pub, New Brunswick; April 12, Hong Kong Harvard, Cambridge, Mass.; April 13, Dracula, Holyoke, Mass., and April 14, The Kaleidoscope, Lancaster, Pa. 
The Stars on Your Ceiling follows Sleep In.'s 2014 debut LP, Settling, a mix of math rock and classic emo's chaotic arrangements, and the seven-song 2017 release, Tension & Release. The new LP is a big songwriting step forward, guitarist Eric McNelis said. "This record came together very organically and there wasn't a lot of laboring over the songwriting and arrangements," McNelis said. "We really let the music dictate the direction."
At 12 songs over a tight 31 minutes, Cabana Wear also is effortlessly catchy, proving loud guitars and memorable melodies never go out of style. While the band's sound is bright, the lyrics often deal with existential doubt and everyday frustrations.
In support of the "Prayer to the Black Madonna" LP on his own Asbury Wax Cylinder Recordings, singer-songwriter Carl Chesna will perform with his band March 26 at the monthly Cafe Artiste's Songwriter's Showcase in the Jersey Shore Arts Center in Ocean Grove. Sharing the bill will be Carolyn Messina, Kevin John Allen, and Eric Sommer. Special guests on Chesna's album include Asbury Park Music Award-nominated Chesna's album includes guest appearances by two-time Grammy winner Tom Ruff of Asbury Media, Keith McCarthy of Sunday Blues, Chris Donofrio of Deal Casino, Joy Vay of TV Tramps and Tight Lipped, and vocalist Caryn Sills Hasseltine, who is Beverly Sills' niece.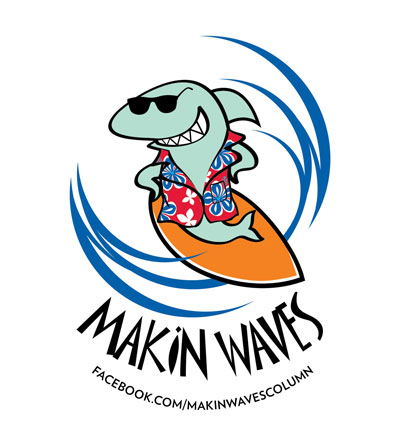 Bob Makin is the reporter for MyCentralJersey.com/entertainment and a former managing editor of The Aquarian Weekly, which launched this column in 1988. Contact him at makinwaves64@yahoo.com. And like Makin Waves at www.facebook.com/makinwavescolumn.