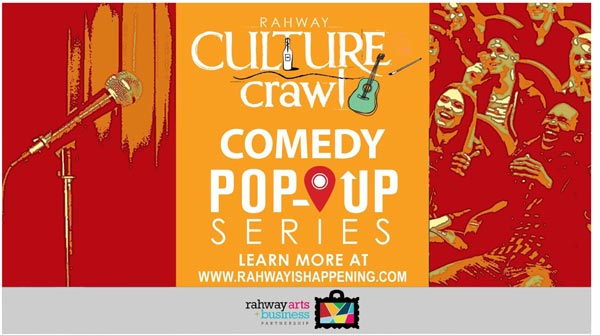 (RAHWAY, NJ) -- Rahway presents a night of comedy hosted by comedian Kate Wolff on Friday, March 15 at 8:00pm at Melao Cafe & Creamery.  The night includes performances by Francesca Joy Rizzo, Ken Krantz, and Gordon Baker-Bone.  Admission is free, but purchase of food or drink is suggested.
Kate Wolff is a stand-up comedian and healer who you've seen on Tru Tv's, "World's Dumbest", Elite Daily, Parents.com, FOX's Red Eye, and NickMom's Night Out on Nickelodeon.  She performs frequently at clubs throughout Manhattan, and is a regular at New York Comedy Club, and Stand Up New York. She has a popular podcast "Invasion of Privacy" that combines her edgy humor with her spiritual beliefs. She has performed in the New York Comedy Festival, Laughing Skull Festival, and Boston Comedy Festival.
Melao Cafe & Creamery is located at 1425 Irving Street in Rahway, New Jersey.

 
---