originally published: 03/04/2019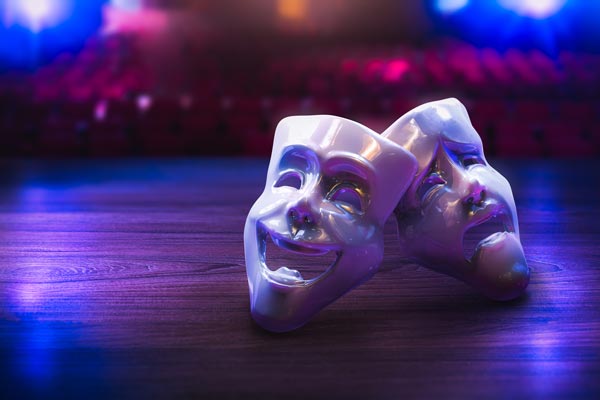 (UNION, NJ) -- Premiere Stages at Kean University has announced the finalists for the 2019 Premiere Play Festival, selected from 659 submissions. Talk-backs follow each free reading, which take place from March 14-17. Readings will be directed by John J. Wooten, Producing Artistic Director of Premiere Stages. The four plays are Walden by Amy Berryman; Hyannis by Kari Bentley-Quinn; Foreclosure by Vincent Delaney; and The Wake by Tammy Ryan.
Thursday, March 14 at 7:00pm - Walden by Amy Berryman. In the not-so-distant future, climate change has intensified and scientists are recommending that we colonize elsewhere. Cassie, a NASA botanist, returns from her year-long deployment in space and is shocked to find her sister, Stella, a former NASA architect, engaged to an Earth Advocate. As the twins grapple with questions of rivalry and love, humanity hangs in the balance.
Friday, March 15 at 7:00pm - Hyannis by Kari Bentley-Quinn. In a Cape Cod town, Michelle and her mother Fran run a small shop where they sell beach gear, souvenirs, snow globes, and the best fudge around. Also working in the shop are Michelle's son, Tommy, back from his second stint in rehab, and Lauren, home from college to tend to her ailing mother. As the summer blends into winter, a bond between Tommy and Lauren forms that threatens to change everyone forever.
Saturday, March 16 at 7:00pm - Foreclosure by Vincent Delaney. What happens when your best friends lose their home but refuse to leave it? And how much do we really owe (or know?) our neighbors? Foreclosure takes a sharply comic look at a modern collapse that shows no sign of ending.
Sunday, March 17 at 3:00pm - The Wake by Tammy Ryan. In life, Colleen was a force of nature. Six months after her death, her sisters Maggie and Rosemary rent a beach house in Florida to scatter her ashes, only to find themselves and their respective partners staring down a hurricane. As the strong winds and rain bands begin, strange encounters with wildlife signal something more is going on. Filled with humor and heart, The Wake explores grief, family, and America's shifting cultural and environmental climates.
---
The article continues after this ad
---
---
Plays will be read in the Bauer Boucher Theatre Center on the Kean University campus, 1000 Morris Avenue in Union, New Jersey.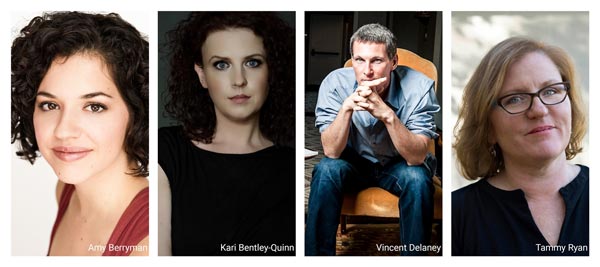 This year's finalists were selected from a record 659 submissions, a 15% increase from the previous record set in 2018. Two of this year's four finalists are past winners of the Premiere Play Festival: Ms. Ryan in 2010 for Lost Boy Found in Whole Foods and Mr. Delaney in 2016 for Las Cruces.
All finalists will receive professional readings directed by John J. Wooten, Producing Artistic Director of Premiere Stages, as part of Premiere's 15th annual Spring Reading Series March 14-17, and will be considered for expanded development in Premiere's mainstage season. One of thefour plays will be selected for an Actors' Equity Association (AEA) 29-Hour Reading in June, and the most promising play will be awarded a full AEA production as part of Premiere's 2019 season. All finalists receive cash awards ranging from $750 to $2,500. Readings are offered by invitation only. To request admission to any of the readings, please call 908-737-4077 or email premiere@kean.edu.
Premiere Stages at Kean University is committed to serving the cultural needs of northern and central New Jersey through the development and production of high-quality Equity theatre premieres, professional development and educational initiatives for the local and campus communities, and the support and cultivation of emerging playwrights and theatre artists.
As the professional theatre company in residence at Kean University, Premiere Stages actively engages and enhances the specialized training programs at Kean, while embracing and serving a culturally diverse audience, underserved local youth, and a broad pool of gifted regionally-based artists.