originally published: 02/25/2019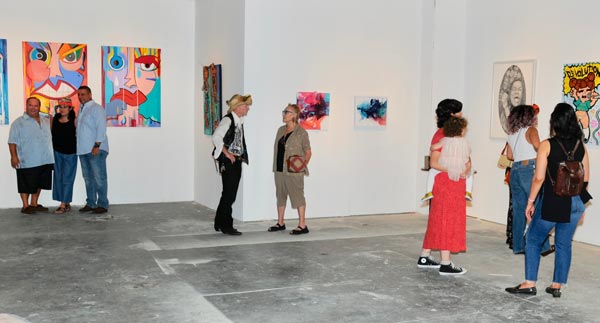 (NEWARK, NJ) -- Ten art professionals have been named to Newark Arts' inaugural Artist Advisory Council (AAC). Representing various disciplines including visual artists, performing artists, literary artists, curators, gallery directors, educators and industry leaders, the AAC will help advise the organization on its artistic initiatives, grantmaking and artist outreach.

The 2019 Artist Advisory Council members include Judith K. Brodsky, artist, curator and author; Willie Cole, artist; David Antonio Cruz, multidisciplinary artist; Victor L. Davson, artist and Co-Director of Express Newark; Stefon Harris, performing artist, composer and educator; Nell Painter, author, artist and historian; Kevin Blythe Sampson, artist; fayemi shakur, writer, cultural critic and curator; Salamishah Tillet, author, scholar and activist; and Emma Wilcox, gallery founder of Gallery Aferro, artist and writer.
"Newark Arts is honored to welcome these critically acclaimed individuals to ignite our efforts to power the arts in Newark. Each brings a level of expertise that enables them to be a resource for both artists and the Newark Arts community. Their input will allow us to grow as an arts organization, and to open up artistic initiatives and programs to a wider audience," said Newark Arts Executive Director Jeremy Johnson.
Recognized by the Newark Arts executive team, each member possesses a distinctive voice that will help inform artistic programming and inspire recommendations for grants, exhibits, and the identification of artists and curators for projects such as the Newark Arts Festival and Newark Arts Creative Convenings. For more information on the Council and the 2019 Advisors, please visit newarkarts.org/aac.

 
Photo credit: Stafford Woods for Newark Arts
---