originally published: 02/13/2019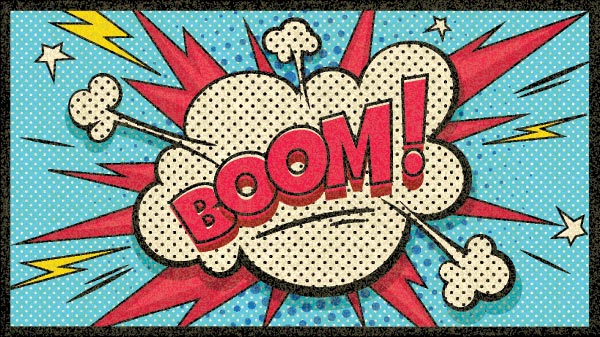 (WASHINGTON, DC) -- The National Endowment for the Arts has announced more than $27 million in grants as the they continue their efforts to provide all Americans with the opportunity to participate in and experience the arts. These fiscal year 2019 grants will reach all 50 states, the District of Columbia, and Puerto Rico. There were 13 grants for New Jersey artists and organizations, totally $250,000 in grant money.
This is the first of two major grant announcements in fiscal year 2019 and includes three of the agency's funding categories: Art Works and Challenge America to support projects by nonprofit organizations, and Creative Writing Fellowships. Through these grants, the National Endowment for the Arts supports local economies and preserves American heritage while embracing new forms of creative expression.
"The arts enhance our communities and our lives, and we look forward to seeing these projects take place throughout the country, giving Americans opportunities to learn, to create, to heal, and to celebrate," said Mary Anne Carter, acting chairman of the National Endowment for the Arts.
Established by Congress in 1965, the National Endowment for the Arts is the independent federal agency whose funding and support gives Americans the opportunity to participate in the arts, exercise their imaginations, and develop their creative capacities. Through partnerships with state arts agencies, local leaders, other federal agencies, and the philanthropic sector, the Arts Endowment supports arts learning, affirms and celebrates America's rich and diverse cultural heritage, and extends its work to promote equal access to the arts in every community across America.
Scroll down to view the grants issued for New Jersey.
---
The article continues after this ad
---
---
New Jersey Grants - Number of Grants: 13; Total Dollar Amount: $250,000

---
Cooper's Ferry Partnership (aka CFP) - $10,000 Camden, NJ
Challenge America
To support free training in the circus arts for youth and families in Camden, New Jersey.
---
Nai-Ni Chen Dance Company, Inc. - $10,000 Fort Lee, NJ
Challenge America
To support a multidisciplinary festival celebrating the Chinese Lunar New Year through visual arts, music, and dance.
---
Center for Modern Dance Education (aka CMDE) - $10,000 Hackensack, NJ
Challenge America
To support a dance workshop and performance by guest artist Heidi Latsky Dance Company (HLDC), with related outreach activities.
---
Grounds For Sculpture Inc (aka GFS) - $45,000 Hamilton, NJ
Art Works — Museums
To support a survey exhibition of works by contemporary Indian artist Tallur LN and an accompanying catalogue.
---
International Sculpture Center, Inc. (aka Sculpture Magazine) - $20,000 Hamilton, NJ
Art Works — Visual Arts
To support the Dialogues and Discoveries project to facilitate conversations between working artists, writers, and the general public for publication in Sculpture magazine
---
Wheaton Arts and Cultural Center, Inc. (on behalf of Creative Glass Center of America) - $15,000 Millville, NJ
Art Works — Artist Communities
To support artist residencies at the Creative Glass Center of America.
---
Jazz House Kids, Inc. - $30,000 Montclair, NJ
Art Works — Music
To support free musical performances and related family-oriented activities at the tenth anniversary Montclair Jazz Festival.
---
Newark Public Schools - $25,000 Newark, NJ
Art Works — Arts Education
To support technology-based professional development opportunities for arts teachers.
---
Passaic County Community College (on behalf of Passaic County Cultural and Heritage Council at PCCC) - $20,000 Paterson, NJ
Art Works — Local Arts Agencies
To support literary workshops in prisons, with related performances and outreach activities.
---
Matheny School and Hospital, Inc. (aka Matheny Medical and Educational Center) - $10,000 Peapack, NJ
Challenge America
To support a multidisciplinary public arts event that will celebrate visual, literary, and performance works created by artists with disabilities.
---
Sánchez, Erika L. - $25,000 Plainsboro, NJ
Literature Fellowships: Creative Writing — Literature
---
Princeton Symphony Orchestra (aka PSO) - $10,000 Princeton, NJ
Art Works — Music
To support an artist residency and community engagement project.
---
William Paterson University of New Jersey - $20,000 Wayne, NJ
Art Works — Visual Arts
To support a site-specific installation and exhibition by Marion Wilson, an accompanying catalogue, and community outreach.
---
Some details of the grants listed are subject to change, contingent upon prior National Endowment for the Arts approval. Information is current as of 2/8/2019.
---
Art Works is the National Endowment for the Arts' principal grantmaking program. The Arts Endowment convened panels to review 1,605 eligible applications for funding and the agency will award 972 grants ranging from $10,000-$100,000 totaling more than $25 million. Projects include:
· An arts education grant of $10,000 to Mauro, Inc. in San Juan, Puerto Rico, to support therapeutic arts programs including in- and after-school dance and theater residencies for children affected by Hurricane Maria.
· A theater grant of $30,000 to Theatre Squared in Fayetteville, Arkansas, to support the Arkansas New Play Festival. The festival will serve as a laboratory for new play development and present the work of emerging playwrights to audiences in Bentonville and Fayetteville.
· A folk and traditional arts grant of $30,000 to Washington State Parks and Recreation Commission in Olympia to support a series of presentations to showcase cultural and occupational communities in the state, increasing participation in the parks, while also strengthening cultural identities and fostering cross-cultural respect between the various ethnic communities.
· A design grant of $45,000 to Design Museum Boston to support the publication Bespoke Bodies: The Design and Craft of Prosthetics, which will include a 500-year history of prosthetics, case studies of how prosthetics design changes the lives of people with limb loss, and guest essays addressing global impact, athletic performance, and bionics.
---
The Challenge America category primarily supports small and mid-sized organizations for projects that extend the reach of the arts to underserved populations—those whose opportunities to experience the arts are limited by geography, ethnicity, economics, or disability. For fiscal year 2019, expert readers reviewed 221 eligible applications and the agency will award 138 grants of $10,000 each for a total of $1.38 million. Projects include:
· A grant to Josephine Sculpture Park Inc. in Frankfort, Kentucky, to support a multidisciplinary arts festival featuring outdoor sculptures and associated outreach events. A guest artist will be in residence before the festival to create and install a new sculptural work with the help of local students.
· A grant to Maplewood Housing for the Visually Impaired in Chicago, Illinois, to support a collaboration between a sound artist and blind weavers to create a woven art piece for exhibition. The guest artist will help incorporate technology and sound elements into the artwork.
· A grant to Eastport Arts Center in Eastport, Maine, to support a community-based musical theater work produced in partnership with the Passamaquoddy Tribe. The development of performing arts programming intended to serve residents of the Pleasant Point Reservation is in alignment with tribal strategies to combat poverty, unemployment, and opioid use.
---
In fiscal year 2019, the National Endowment for the Arts will award 35 Creative Writing Fellowships in poetry. Each fellowship is $25,000 for a total of $875,000. Nearly 1,700 eligible applications were received and reviewed anonymously by a panel, resulting in a group of recipients from across the country, diverse in ethnicity and background. None of the 2019 recipients have previously received an NEA fellowship.
Visit the Arts Endowment's Literature Fellowships webpage to read excerpts by and features on past Creative Writing Fellows and recipients of Literature Fellowships for translation projects.