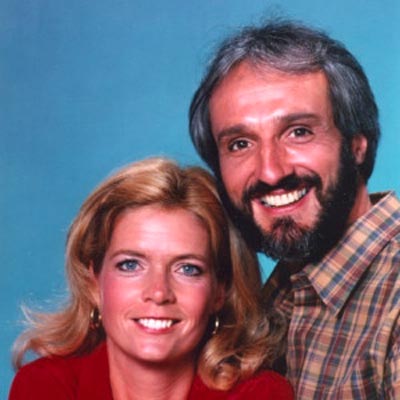 "I bet we've been together for a million years… and I'll bet we'll be together for a million more."
It may be coming up on 30 years since Michael Gross and Meredith Baxter starred as the Keatons on "Family Ties," but that image is still hard to shake for many. Both have routinely appeared on lists of top TV moms and dads, and are forever remembered in our minds as a symbol of the 1980s.
Fast forward to today and the pair are back on tour with "Love Letters" by A.R. Gurney. The show recently completed a short run at Bucks County Playhouse and will take the stage for one night at Kean Stage in Union on Saturday, February 16th at 7:30pm. If you're looking for a great Valentine's Weekend event, this should be on your list.
The popular play, which was nominated for a Pulitzer Prize in 1990, is about a couple (Melissa Gardner and Andrew Makepeace Ladd III) who share decades together through letters from their childhood through college while their lives move on in very different directions.
The correspondence begins when Andrew accepts an invitation to Melissa's birthday party and she writes a thank you note. The letters continue as Andrew goes on to Yale and law school, becomes a successful attorney, gets married, and becomes a U.S. Senator. While all of this is going on, Melissa's life is almost the polar opposite. She flunks out of several schools, gets married, and tries to be an artist.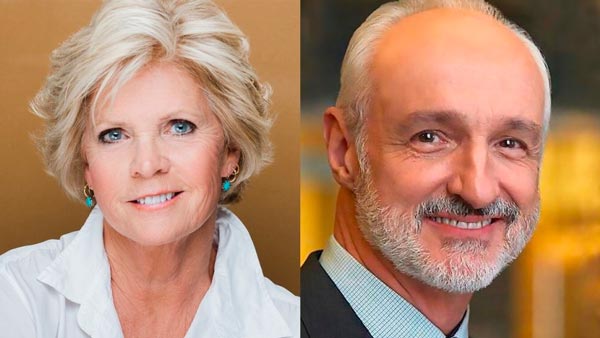 They have one of the great affairs of all time – it's an affair involving soulmates rather than a physical one, and one that endures for half a century.
The play has a unique design. The actors sit near each other and simply read letters, notes, and cards without reacting to the other. Gurney described the work as being one that, "needs no theatre, no lengthy rehearsal, no special set, no memorization of lines, and no commitment from its two actors beyond the night of performance."
As such, Gross and Baxter are no strangers to the play. They've likely performed it nearly 100 times combined, including many shows alongside each other. In fact, they began performing "Love Letters" together back in 1990, shortly after "Family Ties" went off the air. The two first met on that show and became life-long friends. In a way, this play is perfect for them.
"Admittedly, we are a few years older, the chemistry is better than ever!" said Gross on social media.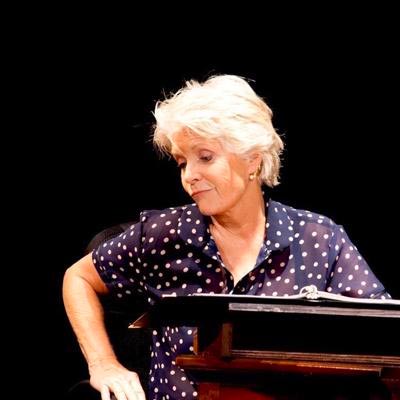 Gross and Baxter were in the area last year for a run of "Love Letters" at the Bucks County Playhouse in New Hope. In an interview with Ted Otten for The Times of Trenton, Gross described how he viewed his character: "I see him as a man who wears the armor of an Andrew, armor that's there to protect him, to provide him with tranquility and safety, reassurance and ritual. At heart, he's in conflict with himself. He's conservative and fearful of rocking the boat, and I think that's one of the reasons he's attracted to Melissa who has rocked every boat she's ever been near. He's the type who'd say, 'Look before you leap,' but she'd say 'He who hesitates is lost.' He's cautious to a fault; she jumps without thinking. I think of them as opposite sides of the same coin; together they make one full bit of currency. They endure because they desperately need each other."
In the same interview, Baxter said the character of Melissa was one of the most unique she's ever played and one who breaks her heart. She views Melissa as someone who has had a very difficult life who connects with Andrew because he is the opposite of her. He's stable and she's anything but stable. He seems sure of the future, while she's not. "She's always looking for acceptance. She's artistic but untrained, and I don't know that she has the discipline to sit down and really learn something," said Baxter.
Both actors have remained in the public eye since their "Family Ties" days. Baxter's career includes several Emmy nominations, nearly 60 movies for television, and plenty of work on stage. In "Untied: A Memoir of Family, Fame, and Floundering," she describes growing up in Hollywood as leading to a life often out of her control – a trait she brings to the character of Melissa.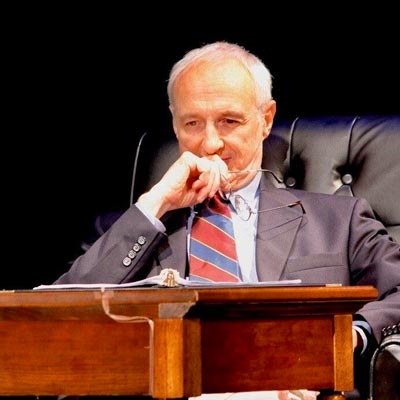 In addition to theatre, Gross has had recurring roles on shows like "How I Met Your Mother," "Suits," "The Affair" and "The Young and the Restless," while becoming the sole character to be seen in every one of the "Tremors" films. In fact, he recently announced he had received the script for the seventh film! He too brings a bit of his personal life to the role of Andrew in that he has said he married someone who was the opposite of him, so it's fair to say he understands Andrew's attraction to Melissa.
Seeing the two of them together will undoubtedly bring back memories for many in the audience, and the pair is well aware of that. Wherever the show goes, the "Family Ties" backstory tags along with it. It's a show that made Gross and Baxter iconic in television history.
More than that, though, it brought them together. And they have a friendship as special as the one celebrated in the play.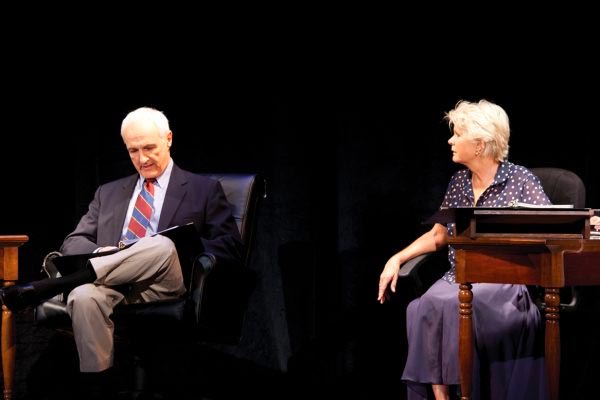 "Love Letters" is at Kean Stage on Saturday, February 16 at 7:30pm. Kean Stage is located at 1000 Morris Avenue in Union, New Jersey. For more information visit http://www.keanstage.com