originally published: 01/25/2019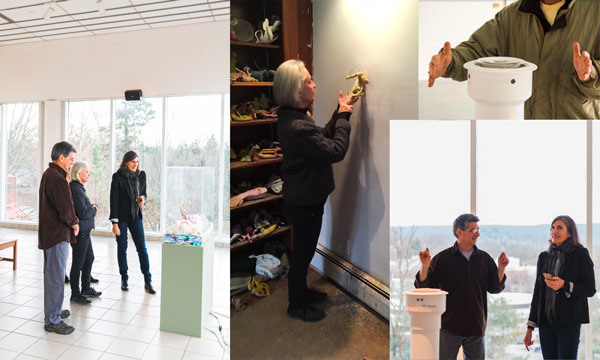 Composer John Morton has created interactive installations using sound in Central Park,  Governors Island and now the Morris Museum, where two of his pieces can be "played" through February 24. "Fever Songs" uses audio gathered from different religious traditions, and "The Voyage Out" is a collaboration with figurative artist Jacqueline Shatz. 
Producer Susan Wallner talks to both of the artists  about the latter work — a ship with three keys that initiate both movement and sound  – which was inspired by Charles Darwin's journey of exploration aboard the HMS Beagle. Morton and Shatz also discuss the tradition of music boxes and automata, both of which can be seen in the Morris Museum's world-renowned Guinness Collection of Mechanical Musical Instruments and Automata.