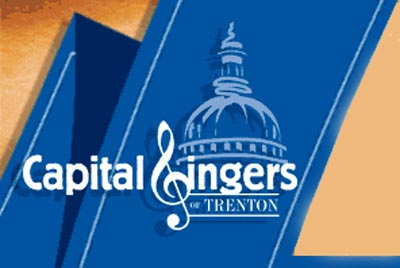 (TRENTON, NJ) -- Capital Singers of Trenton (CST) will partner with Sinfonietta Nova and members of the Trenton Children's Chorus to perform Dan Forrest's Requiem for the Living on Sunday, March 31st at 4:00pm at Sacred Heart Church (343 South Broad Street) in Trenton, NJ.
The eighty-member CST, which serves as the choral voice of the capital region, is led by Artistic Director and Conductor Vinroy D. Brown, Jr. The chorus will sing additional selections, including Forrest's "And Can It Be?" and Karl Jenkins' "Benedictus" from The Armed Man: A Mass for Peace.
Gail Lee, Artistic Director and Conductor of the West-Windsor-based Sinfonietta Nova, will conduct the three community ensembles in Forrest's Requiem. Dan Forrest, a contemporary composer, has an unusual take on the requiem form, traditionally a mass for the repose of the souls of the dead. Forrest's 2014 setting rearranges and supplements the traditional texts to address the living, and the styles of its five movements range from the frenetic to the ethereal.
Conductors Brown and Lee wanted to further highlight the unique sound of the piece by collaborating with the Trenton Children's Chorus, an organization that Brown has been affiliated with for many years. Under Artistic Director Patricia Thel, the Trenton Children's Chorus empowers the academic, social, and spiritual lives of children in PreK through 12th grade through artistry in music. More information on is available on the Chorus website . 
Sinfonietta Nova is a community orchestra that provides professional-quality musical performances and cultural enrichment to the central New Jersey area. 
---
The article continues after this ad
---
---
CST performs repertoire of both sacred and secular music throughout the capital region. The chorus strives to promote the art of choral singing, enrich the cultural life of New Jersey, and act as ambassadors for the City of Trenton through concerts, special performances, and community outreach.
For more information or to purchase tickets, visit www.capitalsingers.org or call 609-434-2781. 
This program is made possible in part by the Mercer County Cultural and Heritage Commission through funding from the Mercer County Board of Chosen Freeholders and the New Jersey State Council on the Arts.