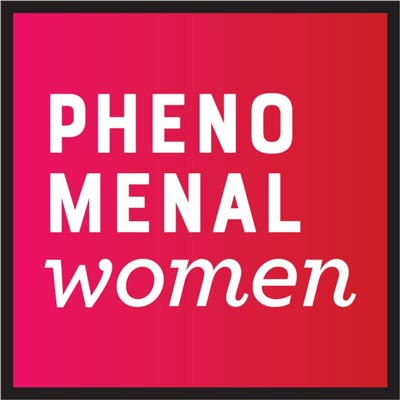 (NEW YORK, NY) -- Phenomenal Women, a benefit concert curated and executed by women in the arts in support of women at large will take place at National Sawdust in Williamsburg, Brooklyn on Monday, January 21st, one day before the 46th anniversary of Roe v. Wade. All proceeds from ticket sales will benefit Planned Parenthood of New York City. The event will feature an eclectic line-up of musicians, all led by and featuring powerful young female performers: the eclectic multi-cultural group Banda Magda, jazz trumpeter/vocalist/songwriter Bria Skonberg and Alt-Hip-Hop Funk group r.O.T.i. (Resilience of the Intelligent).
?"With the current political and social climates facing us today, many professional creatives desire to make a difference with their art," says Caleigh Drane, Artistic and Executive Director of the event which she intends to be the first of many. "In forming Phenomenal Women, we hope to create tangible opportunities for both women and men in the arts to support women's rights, identity and healing. This first concert will raise funds for PPNYC, a bastion of reproductive rights that provided care to over 56,200 individuals in 2017 alone, the vast majority of whom were women." The event's title was inspired by Maya Angelou's poem "Phenomenal Woman" and by Laura Mvula'- song of the same name.
Says Bria Skonberg: "Planned Parenthood was there for me when I had difficult questions early on and gave me the confidence to explore intimacy on my own terms and timeline. Every girl deserves unprejudiced access to education and resources to make choices for her body and future."
For 100 years, PPNYC has been a beacon of hope for thousands of individuals and families for essential reproductive health care, innovative educational programs, and effective advocacy. With five health centers in Manhattan, Brooklyn, the Bronx, Queens, and Staten Island, their mission is "to empower individuals to make independent, informed decisions about their sexual and reproductive lives."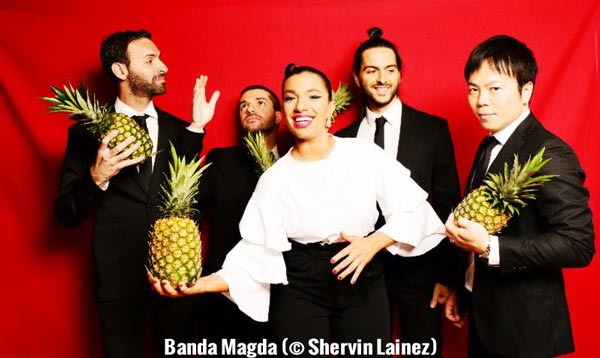 BANDA MAGDA - Like a shoreline scintillating in the distance, New York's Banda Magda blurs distinctions and suggests wonders. Even if you don't speak any of the six languages they sing in, you are still transported by their unique and beautifully imagined tales of love and devotion, as strong as the bonds between the band's diverse musicians. The members' roots range far and wide: Greece, Japan, Argentina, USA, Colombia, Brazil, Turkey, Israel, and the U.K.
---
The article continues after this ad
---
---
Led by firecracker performer/composer/multi-instrumentalist Magda Giannikou, Banda Magda is a community of cross-pollinating melody and rhythm. This rotating madcap fellowship has traveled to more than twenty-two countries across five continents, combining whirlwind tours of music, invigorating transformative workshops, and magical interactive moments led by Magda's uncanny ability to engage the audience.
---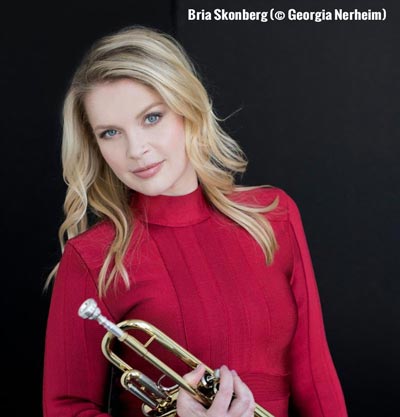 BRIA SKONBERG - The adventures of trailblazing trumpeter, vocalist and songwriter Bria Skonberg are borderline unbelievable. In the last year she has sung the music of Aretha Franklin alongside Michelle Williams (Destiny's Child), played with U2 at the Apollo, sat in with the Dave Matthews band, was a featured guest with Jon Batiste, and performed the Star Spangled Banner at Madison Square Garden for a NY Rangers game. Described as "the shining hope of hot jazz" by The New York Times, Bria has been at the forefront of a revival of classic American music channeling her hero, Louis Armstrong. She is co-founder of the popular NY Hot Jazz Festival and NY Hot Jazz Camp for adults. Lincoln Center sought out her leadership to open 2018's Midsummer Night Swing in a tribute to the first integrated all-female big band, the International Sweethearts of Rhythm.
In 2016 Bria released her debut LP on Sony Masterworks which won a Canadian JUNO award and made Top 5 on Billboard's jazz chart; her music has over 3.5 million streams on Spotify. She tours constantly with her NYC-based band, bringing her own signature mix of fiery trumpet playing and smoky vocals in creative concoctions of old and new.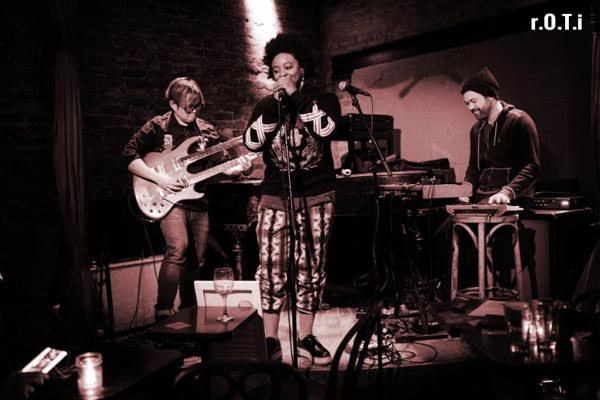 r.O.T.i. (Resilience of the Intelligent) - an original Alternative/Hip-Hop/Funk music group led by guitarist Simon C.F. Yu, featuring MC LiKWUiD with rhymes and poetries that direct messages to the current society. Simon has toured with hip-hop icon Ms. Lauren Hill and performed at prestigious venues including New York City's Blue Note and Highline Ballroom, the House of Blues in Chicago, and First Avenue in Minneapolis.
Hip Hop Fusion music artist, DJ, songwriter and educator, LiKWUiD, born Faybeo'n LaShanna A Mickens, is committed to using her gift of song to empower the portrayal of women in the entertainment industry. She has performed nationwide with artists such as Slick Rick, 9th Wonder, Matt and Kim, Lyfe Jennings, Jazmine Sullivan, Talib Kweli, Frankie Beverly and Maze, Bow Wow, Rah Digga, The Last Poets, DJ Evil Dee, and comedian Cedric the Entertainer.
CALEIGH DRANE (Artistic and Executive Director, Phenomenal Women): New York City-based cellist and producer Caleigh Drane is establishing herself as an innovative and versatile performer, both nationally and abroad. She has performed with Belle and Sebastian, Imogen Heap, Ra Ra Riot and recorded for the Sony Classical imprint. Recent projects have also included composing, music directing and performing as part of the Dream Up Festival in NYC, and for the Brighton Fringe Festival in England. Caleigh has performed over two dozen NYC and world premieres, and has performed at Lincoln Center, Carnegie Hall, Disney Hall and Auditorio Nacional in Mexico City.