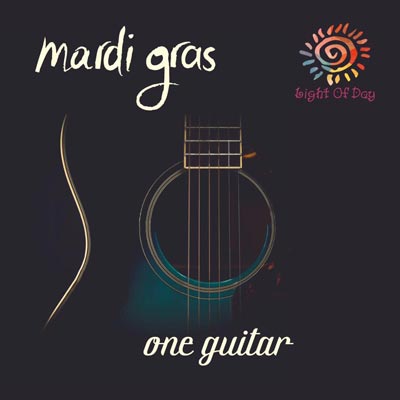 This month's Featured Music Video is a special one.  It's a cover of Willie Nile's "One Guitar" by Mardi Gras, a band from Rome, Italy. That song has become the anthem for Light of Day shows which raise money to fund a cure for Parkinson's. Mardi Gras recorded the song and made this video to help raise money for the Light of Day Foundation. The band told us how the song and video came about.
We got in touch with the Light of Day Foundation when we had the honour and the pleasure to perform at the LIght of Day Roma in 2015 at The Forum, best known for all the Ennio Morricone Recording Sessions.
It was a special night, We shared the stage with Jake Clemons, Vini Lopez, Eddie Manion and of course Joe D'Urso one of the driving force of the Light of Day Caravan. It was a natural step for us then to do a rendition of "One Guitar" the Wille Nile anthem that is often played at the end of the LOD shows, Willie himself encouraged us to release it cause "We are here to fight Parkinsons".
The Single is out now on all the digital stores and all the proceeds are going to the Foundation. You can find where to purchase it online here. The video is directed by Marco Gallo with the Motion tracking & Text compositing by Marco Castellani.
For more on the band visit www.mardigrasmusic.it or follow them on Facebook at facebook.com/mardigrasband