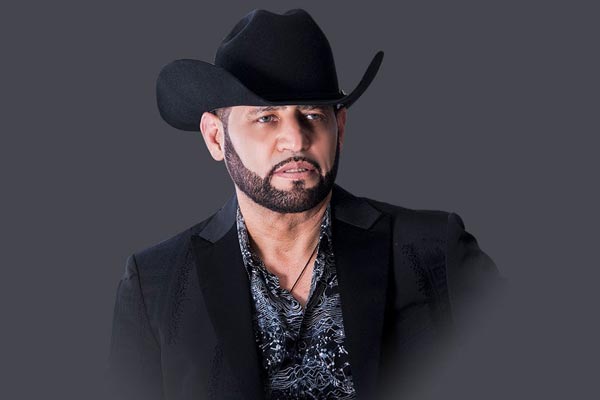 (NEWARK, NJ) -- New Jersey Performing Arts Center (NJPAC) presents Pancho Barraza on Saturday, March 30, 2019 at 8:00pm. The Mexican singer, guitarist and songwriter is known for a romantic repertoire that combines musical traditions of his native Mexico with heartfelt ballads, Colombian cumbia, canción ranchera, salsa and more.
Pancho Barraza's talents first emerged with his work as part of the popular band Los Recoditos, and later as a solo artist with the release of his debut album, 1995's best-selling Mis Canciones De Amor. Since then, Barraza has produced a long list of hits – including "Musica Romantica," "Mis Ilusiones," "Donde Andará," "Historia de un Amor," "Los Amantes," "Nuestro Amor," and "Te Esperaré" – which have earned him fans across generations.
After an eight-year absence from the world of music, Barraza recently returned stronger than ever with his new record label, RB Music, and his latest album, El Poeta del Amor, which contains the single "Yo Estaba Solo," already a major hit in both Mexico and the United States.
NJPAC, located at One Center Street in Newark, New Jersey, has the most diverse programming and audience of any performing arts center in the country, and is the artistic, cultural, educational and civic center of New Jersey – where great performances and events enhance and transform lives every day. NJPAC brings diverse communities together, providing access to all and showcasing the state's and the world's best artists while acting as a leading catalyst in the revitalization of its home city. Through its extensive Arts Education programs, NJPAC is shaping the next generation of artists and arts enthusiasts. NJPAC has attracted more than 9 million visitors (including over 1.7 million children and families) since opening its doors in 1997, and nurtures meaningful and lasting relationships with each of its constituents.
---